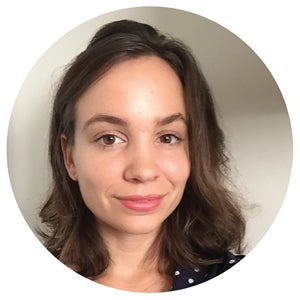 By Amelia Hetherington (@ameliahtweets) Center for Health and Social Policy Ambassador
Based on data collected through its Statewide Intake Division, the Texas Department of Family and Protective Services (DFPS) reported racial and ethnic disparities for children referred to and accessing Child Protective Services (CPS) in 2018.1 The four most populous counties in Texas (Harris, Dallas, Tarrant and Bexar) reported slightly higher disproportionality than the state on average, while Travis County had significantly disproportional outcomes: African-American children were 7.6 times more likely to be removed from their homes than Anglo-American children.2
---
---
In October of 2018, the Austin-American Statesman published an article highlighting this disparity, along with community interviews. As part of those interviews, researchers offered some possible explanations as to why black families are so much more likely to be involved with CPS. They found that black families are relocating in response to rising housing costs, pushing them farther from other family-based support and intervention services.3
Research confirms that dislocation from community social and therapeutic resources does negatively impact families, corresponding to an increased likelihood the family will be referred to Child Protective Services. Even so, the most recent report of the federal Office of the Administration for Children and Families Children's Bureau confirms that there is no relationship between race and child abuse or neglect, underscoring the over-referral and removal of children from black families.4
DFPS has taken steps to address the implicit bias blamed for these outcomes, instituting mandatory cultural competency training for its investigators and prioritizing family-based placements whenever possible.5 Though both of these measures offer benefits to families, DFPS acknowledges that removal outcome disparities persist.6
The Annie E. Casey Foundation recently spotlighted an innovation that may offer Travis county a path forward.8 Counties in New York are exploring a new process called "Blind Removal Meetings" developed by Dr. Jessica A. Pryce, Ph.D, MSW, executive director of the Florida Institute for Child Welfare. "Blind Removal Meetings" aim to promote unbiased decision-making. After the attending investigator meets with the family, they're directed to remove all identifying demographic information before handing the case over the welfare decision-making body. The welfare decision is thus based only on past and current allegations. Combined with other training and supportive services, Nassau and Onondaga counties saw significant reductions in the number of black children removed from homes: "[In Nassau county] data revealed that between 2011 & 2013, black children removed via BRM decreased from 56.7 percent to 42.1 percent (DSS Report, 2014). At the end of five years that number dropped to 29 percent."8
These initial results may challenge and inspire Texas communities to consider innovative practices to improve racial disparity outcomes in child welfare.
The views, information, or opinions expressed by blog contributors are solely those of the individual authors and do not necessarily represent those of the Center for Health and Social Policy, the LBJ School of Public Affairs, or The University of Texas at Austin or affiliated employees.
---
Amelia Hetherington is a first-year Master of Public Affairs candidate and CHASP Ambassador at the LBJ School of Public Affairs. She spent the previous five years working in domestic violence and sexual assault service provision in Austin. While at SAFE (formerly SafePlace) and the Asian Family Support Services of Austin, she worked as a client advocate and program manager, guiding survivors through the institutional processes to access legal protections, essential benefits, and safe housing. Hetherington is passionate about improving the coordination among local, state and federal policies to provide meaningful supports to survivor and immigrant communities. After LBJ, she hopes to re-enter social services from the policy perspective.
Citations: