Robert L. Hutchings Appointed Dean of LBJ School of Public Affairs
Announcement from University of Texas at Austin Provost Steven Leslie - Dec. 15, 2009:
Dear LBJ Faculty, Staff, Students and Alumni and Campus Colleagues:

I am pleased to announce that Ambassador Robert Hutchings has been appointed, effective March 22, 2010, as our new Dean of the LBJ School of Public Affairs. Bob's personal role in shaping world affairs over the course of his diplomatic career, in combination with his strong academic and teaching career at Princeton, set the stage for him to lead the LBJ School to even higher levels of excellence. A press release will be forthcoming to announce Bob's appointment, probably tomorrow.

Let me take this opportunity to also give special thanks to our distinguished interim Dean, Bob Inman, for his excellent leadership during this time of transition in the Dean's office. This is the second time that the Admiral has stepped up to the plate to lead the LBJ School during a critically important time of transition. I know you join me in expressing thanks, appreciation, and admiration for Bob Inman's outstanding leadership as interim Dean.

I also want to give special thanks to Bob Wilson for his strong leadership as our search committee chairman and thanks also to each member of the search committee for a job well done. Bob Wilson's skillful, persistent, and patient focus on excellence along with the hard work of our very strong search committee played a very large role in bringing this search process to a successful conclusion.

Ambassador Hutchings and his wife, Kim, are very excited about moving to Austin and joining the LBJ School of Public Affairs. Please join me in welcoming both Bob and Kim and congratulating the Ambassador on his selection as Dean of the LBJ School. Bob's email address is hutchngs@princeton.edu (please note that hutchngs is not a typo in Bob Hutchings email address).

Sincerely,

Steve Leslie

Steven W. Leslie
Executive Vice President and Provost
The University of Texas at Austin

Contact:
Susan Binford
512-415-4820
susan.binford@austin.utexas.edu
---
AUSTIN, Texas - December 16, 2009--Robert L. Hutchings, diplomat in residence at Princeton University and former chairman of the U.S. National Intelligence Council in Washington, D.C., has been appointed dean of the Lyndon B. Johnson School of Public Affairs at The University of Texas at Austin.
Provost Steven W. Leslie said Hutchings' appointment is effective March 22, 2010.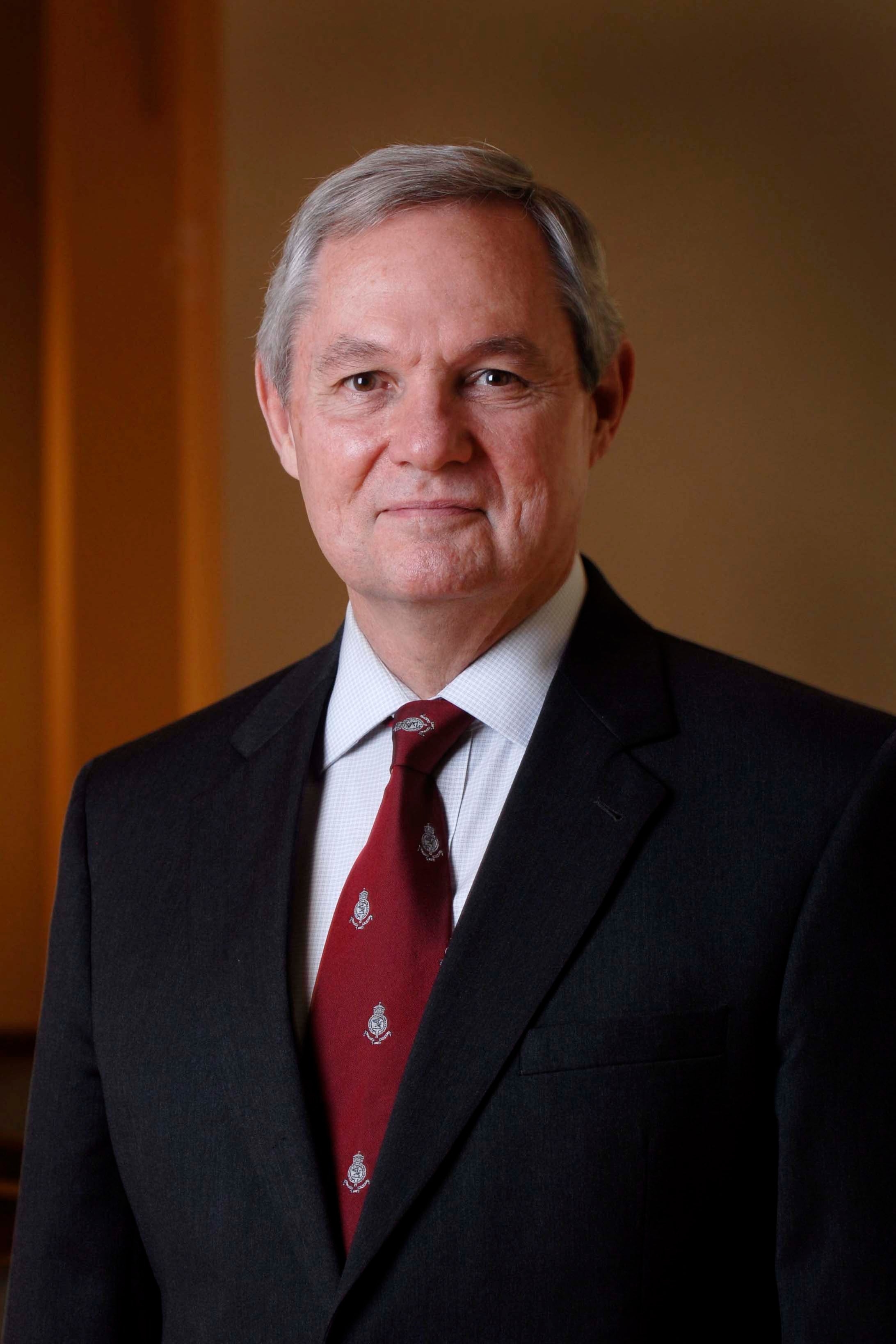 Hutchings will fill a vacancy created by the departure of James B. Steinberg, dean of the LBJ School since 2006, who became U.S. deputy secretary of state in January. Admiral Bobby R. Inman, the Lyndon B. Johnson Centennial Chair in National Policy, was appointed interim dean.
"It's essential that our students understand global influences affecting our country and the world so they will be prepared to provide the leadership needed by the next generation," said William Powers Jr., president of The University of Texas at Austin. "Robert Hutchings brings powerful credentials with his vast experience in key leadership positions in government and higher education that will help our students in the LBJ School of Public Affairs be ready for that global future."
Hutchings said, "I am honored and excited by this opportunity to lead the LBJ School and help it continue to advance as a center of excellence and innovation."
Leslie said, "We are fortunate, indeed, to have Bob Hutchings as our new dean of the LBJ School of Public Affairs. His personal role in shaping world affairs has established him as a prominent international leader of global policy. His diplomatic career, combined with his very strong academic career at Princeton, set the stage for him to lead the LBJ School to even higher levels of excellence."
Associate Dean Robert H. Wilson, the Mike Hogg Professor of Urban Policy at the LBJ School, chaired the Consultative Committee for the Selection of the Dean that recommended Hutchings for the position. The committee included representatives from a broad range of the school's constituencies.
"The committee believes it found in Ambassador Hutchings an extraordinary individual with the needed professional and academic experience, and deep commitment to public service, to provide the needed leadership for the next phase of the school's development," Wilson said. "We welcome Ambassador Hutchings and look forward to working with him. "
Hutchings is a graduate of the United States Naval Academy and received his doctor's degree in government from the University of Virginia.
He was assistant dean of the Woodrow Wilson School of Public and International Affairs at Princeton from1997-2003 before becoming chairman of the National Intelligence Council in Washington, D.C. (2003-2005). The council provides the President and senior policymakers with analyses of foreign policy issues. Hutchings' combined academic and diplomatic career has included service as fellow and director of International Studies at the Woodrow Wilson International Center for Scholars, director for European Affairs with the National Security Council and special adviser to the secretary of state, with the rank of ambassador.
Hutchings was deputy director of Radio Free Europe and on the faculty of the University of Virginia, and has held adjunct appointments at the Johns Hopkins University School of Advanced International Studies and Georgetown University's School of Foreign Service. He is author of "At the End of the American Century" and "American Diplomacy and the End of the Cold War," which was published in German as "Als der Kalte Krieg zu Ende War," along with many articles and book chapters on European and transatlantic affairs.
While chairing the National Intelligence Council, he directed the yearlong "NIC 2020" project resulting in a report called "Mapping the Global Future" that examined the forces that will shape world affairs to the year 2020. His most recent research springs from that project and aims at developing a global policy agenda based on a series of structured strategic dialogues over the past two years with leaders in China, Russia, India, Brazil, South Africa and a dozen other key countries around the world.
Hutchings is a director of the Atlantic Council of the United States and of the Foundation for a Civil Society and is a member of the Council on Foreign Relations and the British-North American Committee. A recipient of the National Intelligence Medal and the U.S. State Department Superior Honor Award, he also was awarded the Order of Merit (with Commander's Cross) of the Republic of Poland for his contributions to Polish freedom.
Press:
Austin American Statesman - New dean named for UT's LBJ School - December 16, 2009
MSN Money - UT appoints new public affairs dean - December 16, 2009
Austin Business Journal - UT appoints new public affairs dean - December 16, 2009
Waco Tribune -The five biggest Texas political stories of 2009 - December 16, 2009
Quorum Report -Robert L. Hutchings Appointed Dean of LBJ School of Public Affairs - December 16, 2009
The Daily Texan - UT's public affairs school names new dean - January 20, 2010
Austin Chronicle - Headines - LBJ School of Public Affairs Names Robert Hutchings New Dean - January 22, 2010
Related:
Ambassador Robert L. Hutchings' CV (PDF) and Bio (PDF)
Articles and Publications:
"The U.S. and the Emerging Global Security Agenda" - PDF
"A Companion to Europe Since 1945" - (Blackwell Publishing, 2009) - PDF