Harris County Judge Edward M. Emmett, LBJ Alum, Awarded Distinguished Public Service Award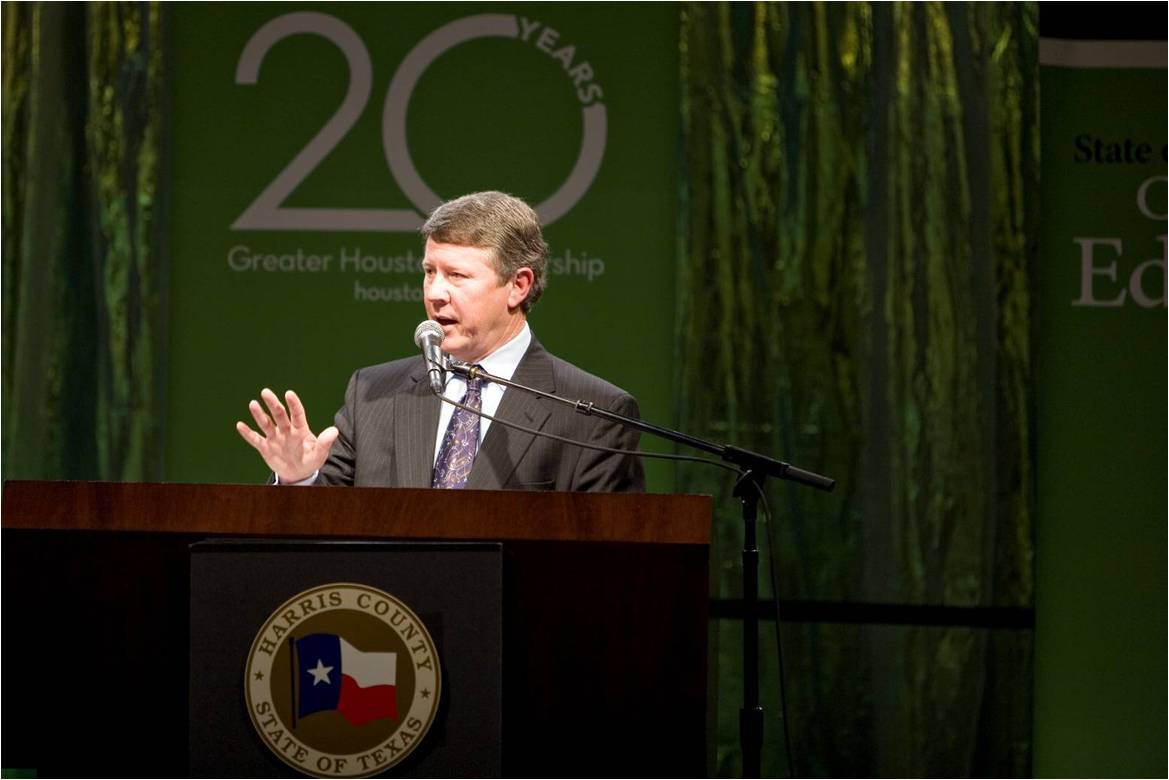 AUSTIN, Texas-- Sept. 4, 2009-- Harris County Judge and LBJ School Alumnus Edward M. Emmett (1974) is the recipient of the 2009 Distinguished Public Service Award, an award presented each year to an LBJ School alum whose career and public service record best represents the values on which the School was founded.
Recipients are expected to demonstrate the following qualities – nominees must have made significant contributions to public policy; promoted the advancement of the public affairs vocation; been engaged in community service and volunteerism; shown commitment to the LBJ School and its mission; and demonstrated leadership and the ability to work with diverse people.
This year's selection committee was comprised of LBJ School Alums Anne Dunkelberg (1988), 2008 Distinguished Public Service Award recipient, Darlene Lanham (2005), Fernando Rodriguez (2005), Jennifer Poulakidas (1991), and Kathleen Donellan (1996). The committee also included a faculty representative, Gary Chapman, senior lecturer at the LBJ School, and a student representative, Laura Tibbitt.
From 1979 to 1987, Emmett was a member of the Texas House of Representatives, chairman of the Committee on Energy, a member of the Transportation Committee, and represented the state on numerous national committees relating to energy and transportation policy.
In 1989, President George H.W. Bush nominated Emmett as a Commissioner at the Interstate Commerce Commission. After being confirmed unanimously by the United States Senate, Emmett served on the commission for three years.