Angela M. Evans to Join LBJ School Permanent Faculty as Clinical Professor in Public Policy Practice Fall '09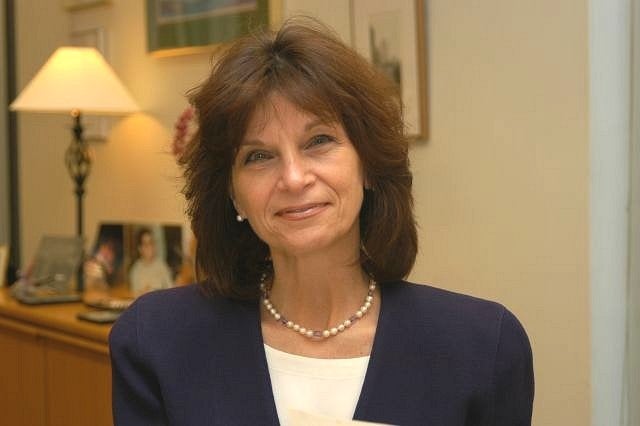 AUSTIN, TX, May 21, 2009--The Lyndon B. Johnson School of Public Affairs announces the newest addition to the permanent faculty, Angela M. Evans, who joins the School as clinical professor in public policy practice beginning Fall '09.
Evans has served as the Deputy Director of the Congressional Research Service, Library of Congress, for the past 13 years. She joined CRS in 1971 as an analyst in its Education and Public Welfare Division and subsequently was named head of the Division's Education Section, where she supervised CRS' research and analysis for Congress in education and training policy. Prior to her appointment as Deputy Director of CRS, Evans served as Director of the Library's Congressional Relations Office and advisor to the Librarian of Congress as well as Associate Director for Research and Coordination in CRS.

As Deputy Director of CRS, Evans organized and led initiatives aimed at improving CRS operations and better serving its congressional clients. She oversaw the development of research agendas, which integrated the various disciplines and subject matter experts within CRS and exploited new technology to provide Congress enhanced access to the full range of CRS expertise. Evans also led a multi-year effort to revamp first-line management in CRS to insure more effective research management and supply a pool of successor managers for the CRS of the future.

Admiral Bobby R. Inman, USN (Ret.), Interim Dean of the LBJ School of Public Affairs and LBJ Centennial Chair in National Policy, praised Evans for a distinguished career in public service and expressed the School's enthusiasm for her addition to the LBJ faculty. "Angela Evans brings a truly unique view of policy development and research needs of Congress, providing her an extraordinary understanding of current and future issues facing the nation. Given the School's work with CRS over the last decade, we have developed a deep appreciation for her abilities. We are particularly pleased that she will continue her commitment to preparing the next generations of policy analysts in the School. Evans will make immeasurable contributions to our teaching program with a focus on public management and politics and governance."

In addition to her duties at the Congressional Research Service, Evans has served as an adjunct professor at the University of Maryland, School of Public Policy, a senior fellow at the School of Public Policy and Social Research at the University of California, Los Angeles, and a member of the Board of Visitors for the Evans School of Public Affairs at the University of Washington. She also serves as a Member of the Policy Board of the Association for Public Policy Analysis and Management.

Evans has a bachelor's degree, summa cum laude, from Canisius College and a master's degree in psychology from the University of Wisconsin at Madison.