LBJ Professors Galbraith, Sasse, Granof Offer Frank, Timely Analysis of U.S. Federal Budget, Bail-out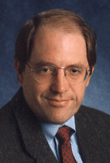 AUSTIN, Texas-- Feb. 24, 2009-- Galbraith submitted joint testimony on February 26, 2009 to the Federal Accounting Standards Advisory Board (FASAB) on "Comprehensive Long-term Projections for the U.S. Government" and on "Accounting for Social Insurance." In his testimony, Galbraith, along with L. Randall Wray and Warren Mosler, state "We fear the FASAB has been led astray by intergenerational warriors, who must not be allowed to take control of our Federal budgetary process. " Click here to download a PDF of the testimony.
In addition, Galbraith participated in a press conference on President Barack Obama's upcoming "fiscal responsibility summit" where he expressed disatisfaction with the way President Obama framed Social Security. "Threatening, or appearing to threaten, the stability of Social Security benefits is not a constructive contribution," Galbraith said. "Its effect is to raise the anxiety of the working population for whom Social Security and Medicare represent an increasingly important part of their long-term future."
For more from Galbraith on the president's "fiscal responsibility summit" visit: http://www.ourfuture.org/audio-media/2009020819/economists-hickey-discuss-fiscal-responsibility-summit.
For Galbraith on the "fiscal responsibility summit" on NPR, visit: http://www.npr.org/templates/story/story.php?storyId=100906370.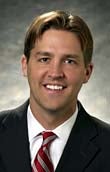 In advance of President Obama's plan to release his framework for the federal budget, Sasse, former Assistant Secretary for Planning and Evaluation for the U.S. Department of Health and Human Services, answers the question "Who is quarterbacking the details of the health reform plan that will appear in the president's budget framework this week?" in an op-ed in Investor's Business Daily titled "New Point Man on Health Also Goes By the Name Emanuel." Click here to read Sasse's op-ed.

Granof demands transparency and accountability from TARP recipients similar to the ways in which non-profits are held accountable for grant funds in his New York Times op-ed, co-authored with James Deitrick, titled "Soup-Kitchen Accounting" on February, 17, 2009. "Charity is accountable. TARP recipients should be, too," said Granoff. "If bankers are unable to segregate cash by source and specifically account for expenditures, why are they in charge of banks in the first place?" Click here to read Granoff's op-ed.