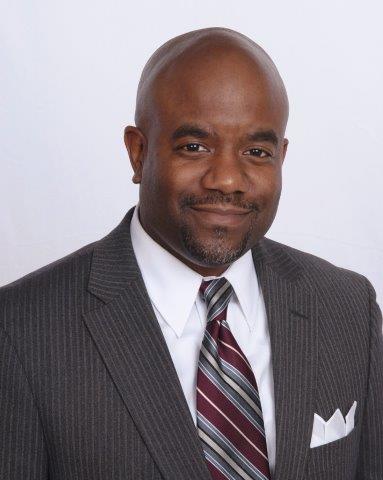 Gregory McGhee always knew he wanted a career in public service, following in the footsteps of his role models such as Thurgood Marshall and Martin Luther King, Jr. Although he held a management position with the U.S. Department of Education and a law degree from Tulane, he believed there was more he could do to make a difference in the world.
"When I went to law school, it was with the intent to get involved in that type of work," says McGhee, an August 2015 graduate of the inaugural class of the Executive Master in Public Leadership (EMPL) program at the LBJ School. "I feel that's what life is about, what you can do for others."
In his current role as the Regional Program Manager at the Department of Education, McGhee and his staff of attorneys and investigators look into complaints of discrimination filed against school districts, colleges and universities in Texas, Arkansas, Louisiana and Mississippi.
McGhee had worked at the Department of Education for five years when he decided to pursue the Executive Master's program.
"Working in government, I had always felt I was lacking a certain skill set that I didn't get in law school," says McGhee. "I wanted a better understanding of how to create public policy and run a public agency, and I knew that if I wanted to move up, there would be a certain skill set I needed."
The pieces fell into place in 2014 with the launch of the EMPL program at the LBJ School.
"I was drawn by the reputation of both the LBJ School and UT, and once they developed the EMPL program, in which I was able to take classes on the weekend, I knew it was the right time."
The first of its kind in Texas, the EMPL program is designed for successful leaders who want to expand their career horizons and make a difference as they move forward. It blends rigorous academic studies and practical learning at the LBJ School of Public Affairs. The Friday-Saturday, every-other-week program schedule made it possible for McGhee to commute from his work in Dallas.
The EMPL program brings together seasoned professionals from the public and nonprofit sectors with established scholars. McGhee took full advantage of the programs, praising the quality of professors and speakers. "Having that educational foundation, being able to interact with the highest quality of faculty, administrators and speakers, can be extremely beneficial to anyone considering a career in public service."
He also appreciated the EMPL mentor program and his continuing relationship with his mentor, Albert Hawkins. Former commissioner of the Texas Health and Human Services Commission and now a policy consultant, Hawkins is one of many high-level public policy practitioners available through the LBJ School's connections to help professionals raise the bar on their leadership skills.
The tight-knit EMPL cohort of 20 also provided invaluable relationships, McGhee said, and prospective students can expect the same camaraderie.
"There is not a more valuable network in the state or the region, both LBJ and UT," he said.
Prospective students can expect a challenge, but the rewards are definitely worth the effort.
"It's a lot of work, but it will definitely give you what you need to be successful regardless of your career stage—whether middle or executive level," he says. The coursework is broad enough to give you a very good foundation in a multitude of areas, and the principles are applicable for anyone in both policy and administration."
New students will be "amazed by the quality of the LBJ staff. The administrators are very accommodating to students… and phenomenal in all respects."
The value of EMPL is already paying off in McGhee's career. Part way through the program, he was promoted to his current position, jumping from managing a staff of eight attorneys to managing 60 attorneys and investigators. He credits the program for giving him the skills and credibility to succeed. "My LBJ degree and my participation in the program have definitely given me the confidence to take on my new role."
Overall, McGhee found the EMPL well thought out and appreciated the work that went into creating it. "Everyone in the cohort considered it an absolute honor to be part of the inaugural class. It's something I'll always cherish," he says.
"Whether you're a government employee, public administrator or in public policy, LBJ is one of the most excellent public policy/public service schools out there."