Luci Baines Johnson and her husband, Ian Turpin, have made a $1 million challenge gift to support the newly launched LBJ School Washington Center established by the Lyndon B. Johnson School of Public Affairs at The University of Texas at Austin.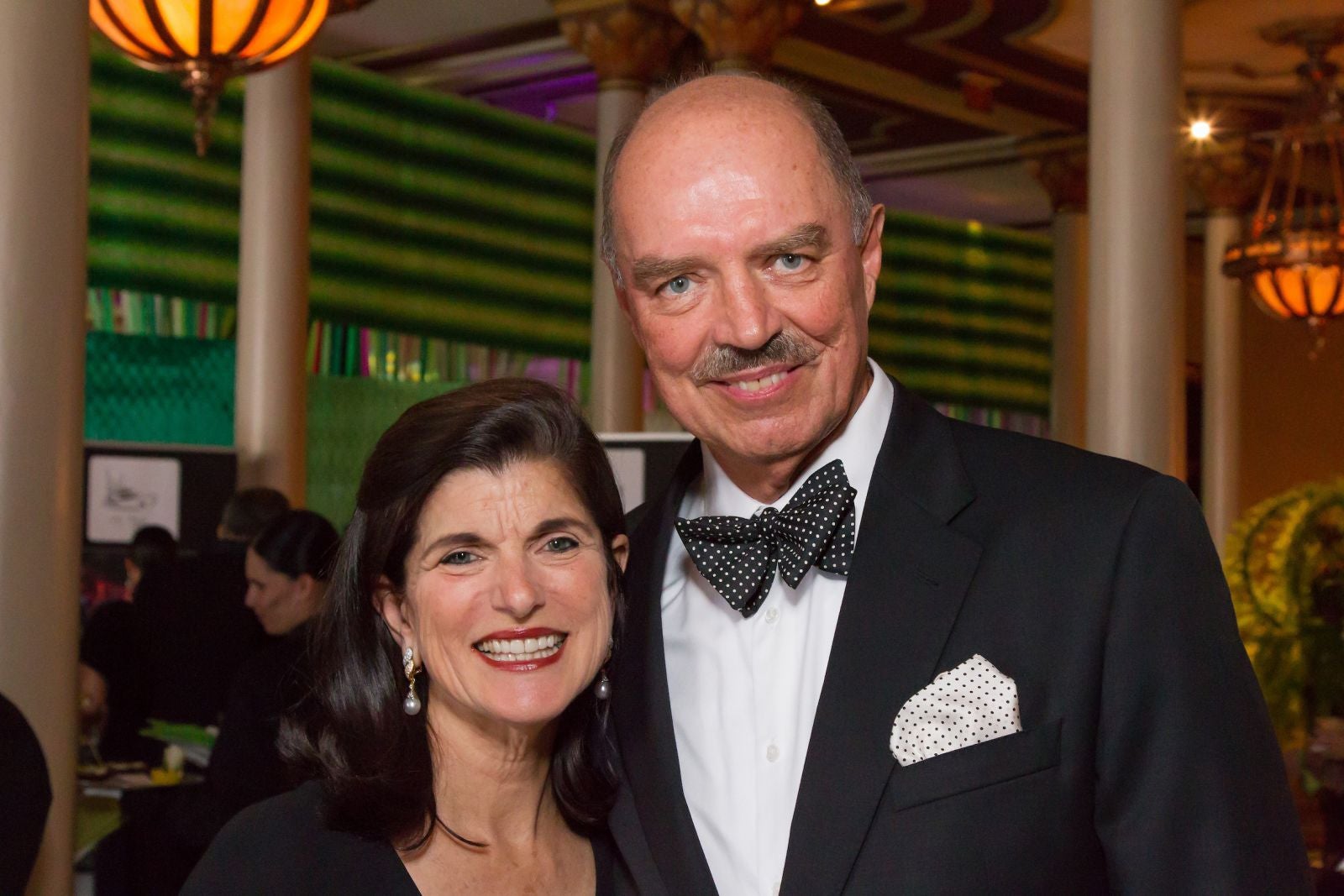 The gift will be directed specifically to create fellowships and professional internship stipends for students entering the center's unique federal policy focused 18-month master's program. The gift challenges the LBJ School to raise an additional
$1 million in matching funds
to ensure the long-term success of the LBJ Washington Center, which will welcome its inaugural class this fall.
In a statement announcing their gift, Ms. Johnson said, "It was my father's desire for the school that bears his name to provide both academic and practical training of the highest caliber for careers in public service. We believe our gift will do just that by providing our LBJ students a Washington experience that will more fully prepare them to change the world around them for the better. The LBJ Washington Center will provide a 'capitol' opportunity for LBJ students. It is designed to equip a new generation of skilled, committed leaders who are prepared to work in the demanding public policy environment. Daddy's goal was always 'to do the greatest good for the greatest number.' We share his vision and therefore want to challenge LBJ alumni and friends of the LBJ Washington Center to help us achieve that by matching our $1 million gift. Together we can make an immediate impact on the quality of education for a new generation of public servants."
"Luci and Ian's commitment to the LBJ School is extraordinary and will have a lasting impact," said Dean Robert Hutchings. "This gift entrusts us with significant resources to build the quality and reputation of the new LBJ Washington Center, helping to ensure that it flourishes as a platform for the LBJ School and UT Austin to play a more prominent role in the national policy discourse and, most importantly, recruit and educate the best and brightest students. On behalf of the students who will be their beneficiaries, I thank Luci and Ian for their continued dedication and for playing such a significant role in empowering a new generation of policymakers."
Larry Temple, chairman of the LBJ Foundation Board of Trustees, which supports the LBJ School of Public Affairs and the LBJ Presidential Library, said, "This generous gift is the latest manifestation of Luci and Ian's abiding support for the LBJ School. Luci's extraordinary personal commitment to the school has played a crucial role in building and sustaining the program since its inception almost 45 years ago. With this significant donation by Luci and Ian to support the new LBJ Washington Center program, they continue to demonstrate loyalty and commitment to the institution that bears her father's name."
For more information contact Susan Binford at 512-415-4820.