From elementary school classmates to college roommates, Jason Wible, David Harris, and Brian Carver have been friends for 30 years and have shared a passion for public service. Though they are now geographically separated, the three remain close making frequent efforts to reunite with one another. On one such reunion, their conversation turned more serious as they began discussing the challenges students pursuing public service careers face due to student debt and financial hardships.
Too often, they felt, student debt discourages the brightest in the country from pursuing a public service career which, in turn, impacts policy areas that necessitate innovation and intelligence of such individuals. This pivotal conversation matured into a concept called 308 Grace Street, a nonprofit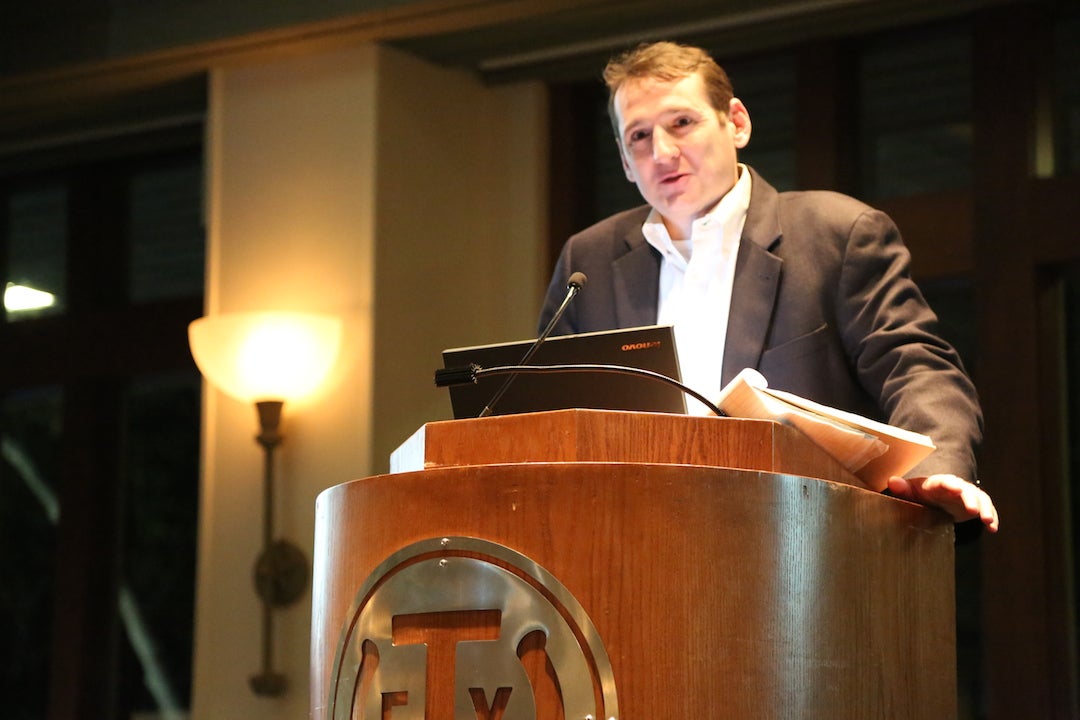 fellowship program launched in 2013 aimed at helping policy students serve their nations and communities. 
308 Grace Street recognizes that the public sector and its leaders bear the responsibility of addressing some of the most challenging policy issues. Named for the address of the apartment they shared as undergraduates at the University of Alabama, 308 Grace Street funds graduate students who demonstrate a commitment to public service each year. The public sector has addressed some of our hardest civic challenges, requiring a steady stream of competent, motivated people to keep innovation fresh. It has supported common defense, environmental protection, and fundamental research and development. Advances such as GPS, the Internet, and nuclear power were made possible by generations of capable public servants who dedicated their careers to improvement. 
"The best and brightest should be able to afford to work in public service," said Wible who is a current Master's in Public Affairs student at the LBJ School. "Too often public service careers are not a possibility. Burdened by debt, students are forced to look beyond public service jobs. Decades ago, the most talented were driven to government work, but it is much harder to recreate that appeal in today's culture. We want our fellowship to give motivated students the opportunity and support they need to reinvigorate the public sector with talent and vision."
By lessening the burden of student debt, Wible, Harris and Carver hope to propel talent to public service careers. Each has worked in public service in some way; Brian and David as educators and Jason in energy policy. Their broad interests represent an equally broad spectrum of public policy perspectives. Harris is a philosophy professor at the University of California-Berkeley and Carver holds a doctorate in conducting and is a professor in New York. Wible, fascinated by climate change and other energy issues, worked for Schlumberger, Geoforce, Inc. before beginning his master's degree at the LBJ School. After graduating, he will be working for the Advanced Research Projects Agency, a government program that funds, develops, and markets energy startup companies.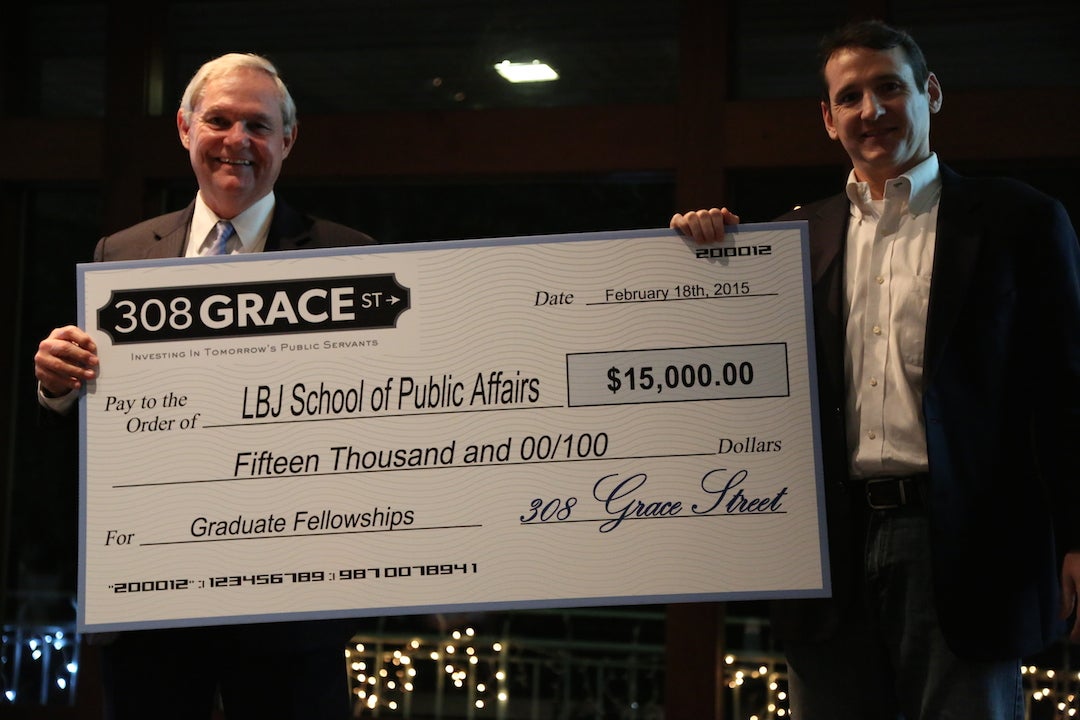 Through fundraising efforts and other investments, the group raised enough money to be able to first award this fellowship to a student at The University of Alabama in 2014. This year, 308 Grace Street expanded to include the LBJ School, where Wible will graduate with his MPAff in May. 308 Grace Street Fellowships provide a $15,000 fellowship to a second year master's student at the LBJ School.
Students interested in receiving the fellowship will be asked each spring to submit an application and essay explaining how they plan to impact policy. The first 308 Grace Street Fellow will be announced in April 2015.