BY: Justin Sykes
LBJ School Professor Carolyn Heinrich specializes in designing and implementing rigorous evaluations of government programs and policy innovations. As important as the "nuts and bolts" of this work is, it is not often heralded by major political leaders. However, South African President Jacob Zuma recently trumpeted the findings of a study for which Heinrich was one of two principle investigators leading a large, multinational research team.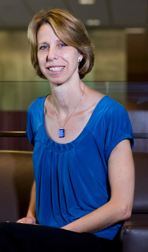 Heinrich undertook a multi-year analysis of South Africa's Child Support Grant (CSG) program from 2009 to 2012 using a variety of approaches. The program provides cash transfers to caregivers of children and adolescents in poverty.
In a January op-ed in a widely read South African online news site, President Jacob Zuma cites one of the study's key findings that children and young adults who have access to the grants are less likely to engage in risky sexual behaviors or use alcohol and drugs. These behaviors pose proportionately greater risk to adolescents in sub-Saharan Africa than elsewhere in the world.
"Here in the U.S., adolescents might drink alcohol or have sexual partners, but they are less likely to experience life-long negative repercussions, such as HIV infection, as a result," said Heinrich. "In South Africa, it is much more likely that your engagement in those risky behaviors will have life-long, serious consequences."
In addition to receiving mention from South Africa's president, the United Nation's Children Fund (UNICEF) recognized the CSG study as one of three '2013 Best of UNICEF Research' out of 91 studies considered.
Cash transfer programs similar to the CSG began in Central and South America in the 1990s. The grants were conditional upon families meeting behavioral criteria, such as pregnant mothers getting prenatal care or children attending a minimum number of school days.
"These programs then started transferring over to Africa, but their implementation was hampered by a lack of administrative capacity for checking the conditions," said Heinrich.
This meant South Africa was spending a lot of money injecting resources into the country's poorest households, with no conditions and without knowing how it was impacting their lives.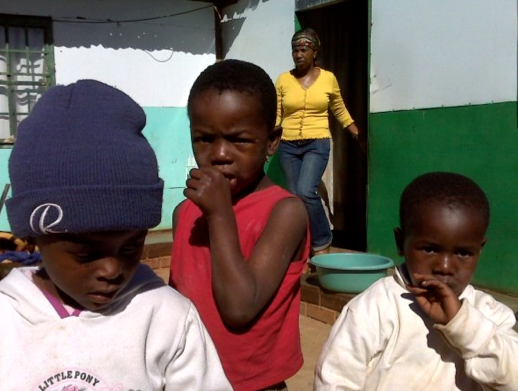 Working with other researchers, Heinrich developed questionnaires to understand the effects of these grants and collected both qualitative and quantitative data from households in five South African provinces. The insights gained from combining both qualitative and quantitative information provided a clearer picture of how the grant money was being used—and why.
For example, focus groups discovered that some young women were using the grant money to purchase beauty supplies, a finding initially criticized in the media as a misuse of the grant. Focus groups also revealed that female adolescents would sometimes engage in relationships with older males in which they would receive gifts or money in exchange for sex.
Quantitative results showing that young females receiving the grant were less likely to engage in risky sexual relationships suggest spending on beauty supplies may not have been a misuse of the grant at all.
"By giving them access to money to spend on their own self-care, something universally desired by teenagers, they don't have to rely on an older boyfriend and transactional sex. It's a good thing," said Heinrich.