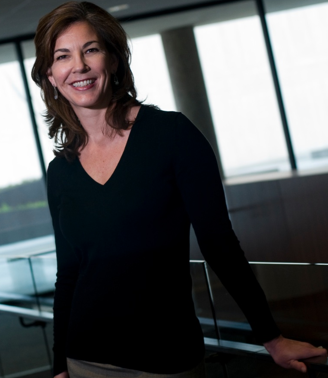 Cynthia Osborne, the Director of the Child and Family Research Partnership and an Associate Professor of Public Affairs at the LBJ School, has been elected to a four-year term on the Policy Council of the Association for Public Policy Analysis and Management (APPAM).
"APPAM is the premier organization of researchers and policymakers who are interested in finding ways to inform one another and make a difference in various policy areas," said Osborne.
The Policy Council is currently composed of 31 members from universities, think tanks and government agencies.
Osborne will serve on the Strategic Planning Subcommittee and intends to use her role to clarify the organization's vision, plan future events bringing academics and practitioners together and emphasize the benefits of forward-looking research.
"One of my goals is to help policymakers understand the benefits of really high quality research that sometimes asks questions we may not yet know what the policy relevance is, but then over time this body of research helps us understand the nature of the problem better or whether a policy was effective," said Osborne.
As a member of the Policy Council, Osborne also hopes to spotlight the research coming out of the LBJ School while working alongside colleagues from other public policy institutions.
"It's always a great opportunity to be able to interact with folks from different universities and organizations so that you gain insight from multiple perspectives and, really importantly, I get to share what the LBJ School is all about and make sure it continues to play a leading role in this policy organization," said Osborne.
This will be the first time two members of the LBJ School faculty have served on the Policy Council, which also includes Angela Evans, APPAM's President and a Clinical Professor in Public Policy Practice at the LBJ School.
"This is an honor for both Cynthia and the LBJ School and demonstrates how highly members of APPAM regard her research abilities," said Evans. "As the president of APPAM, I am thrilled to have Cynthia join the leadership ranks of the Association and I look forward to working with her in yet another capacity."