CHASP Co-Hosts Conference on Building Human Capital and Economic Potential
Fifty years after President Lyndon Johnson launched his "war on poverty" there is still much to be done on the policy front to help those who have been most affected by slow economic recovery—especially those with the least education, limited or spotty work experience, and those living in areas with low overall growth.
To help address these pressing policy issues, the Center for Health and Social Policy at the LBJ School of Public Affairs is convening a three-day multi-disciplinary conference on "Building Human Capital and Economic Potential" with the Institute for Research on Poverty at the University of Wisconsin-Madison and with support from the Smith Richardson Foundation and U.S. Department of Health and Human Services.
Beginning July 16, 2014 in Madison, Wisconsin, young, emerging scholars, as well as prominent senior scholars who are widely recognized authorities from the nation's top public and private universities will join policymakers and others who inform and shape public policies to bring evidence to bear on our economic and human capital building challenges.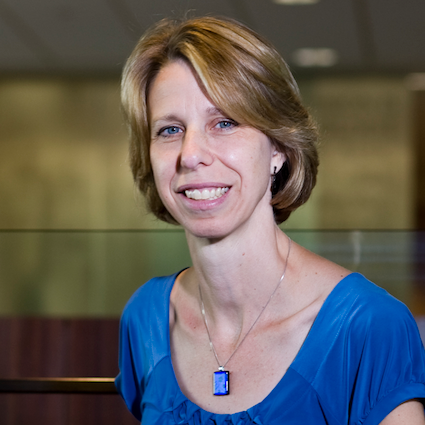 Among the prominent researchers studying these issues is CHASP director, Carolyn Heinrich, Sid Richardson Professor of Public Affairs at the LBJ School, who along with and Timothy M. Smeeding, IRP Director and Arts and Sciences Distinguished Professor of Public Affairs, took the lead on the Building Human Capital and Economic Potential project that began in 2012 and continues through 2014.
"A foremost goal of this conference is to join policymakers in identifying the most effective and efficient strategies that will lead to increased earnings and incomes of the economically and educationally disadvantaged and reduce poverty though work," said Heinrich. "A series of policy briefs aimed at policymakers and another for practitioners in skill-building and technical schooling enterprises will be developed following the conference."
Participants in the conference will consider economic issues that influence labor demand and job quality; income support and safety net strategies to better support the working poor; how to increase the success of our secondary and post-secondary education systems and workforce training and preparation programs, and special efforts needed for the lowest-educated and hard-to-employ.
For more information on the conference, visit: http://lbj.utexas.edu/chasp/events/summer2014/bhc.php
This event is part of the LBJ School's "50 for 50" initiative, a special series of 50 events for 50 years, exploring the critical civil rights issues of our time such as human rights and social justice and calling for a renewed effort to "get things done" in order to improve the lives of all citizens. For more information, visit: http://lbj.utexas.edu/fifty