Tara Smith, a Research Associate at the LBJ School's Ray Marshall Center for the Study of Human Resources, testified before the House Ways and Means Committee's Subcommittee on Human Resources on July 17. Smith was called before the subcommittee to provide members with information regarding evaluation efforts to help families support their children and escape poverty. She summarized the Center's ongoing efforts to evaluate two sector-based training programs with a unique two-generation focus.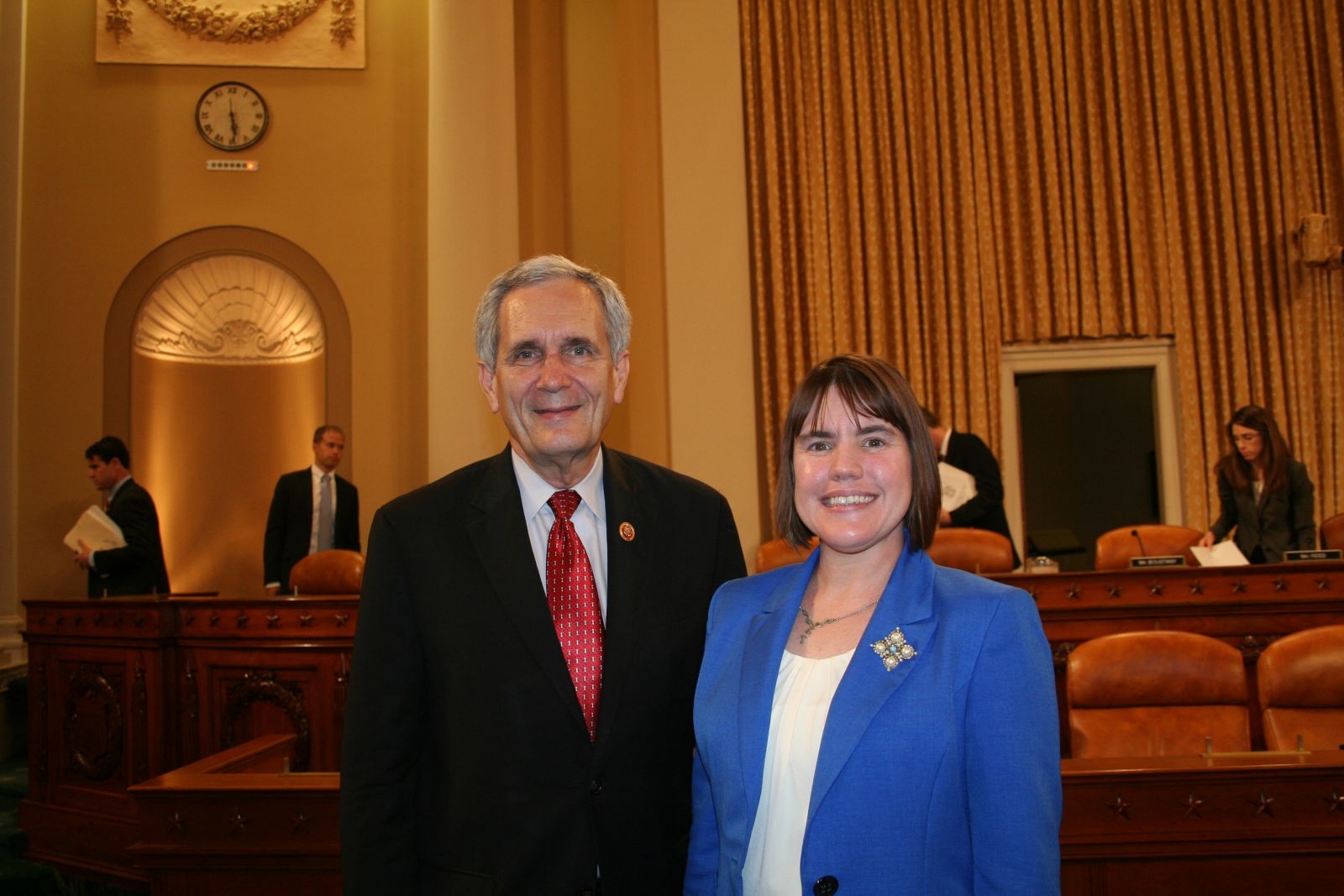 Sector-based training programs are designed to equip workers with skills that are in demand and will lead to well-paid careers in growing industries. Two-generation programs provide parents with needed training and education, and also place a strong emphasis on the intellectual and emotional growth of their children. By helping both parents and children, a two-generation approach aims to lift the entire family out of poverty.
The Ray Marshall Center has been conducting outcome and impacts evaluations of local workforce development programs since 2006. The first program Smith mentioned in her testimony, Capital IDEA, is funded by Travis County and takes a sector-based approach through collaboration with Austin Community College, employers and industry groups to prepare participants to succeed in the workplace.
The second program, CareerAdvance®, provides training for parents of Head Start and Early Head Start children for careers in nursing, health information technology and other allied health professions. CareerAdvance® was launched in 2009 based on a program design created by the Ray Marshall Center in collaboration with researchers at Harvard University and the Community Action Project of Tulsa County, which runs most of Tulsa's Head Start and Early Head Start centers.
In her testimony, Smith highlighted the effectiveness of these and similar sector-based strategies, as well as related career pathway programs, which are targeted at local labor market needs and support low-income adults in overcoming barriers to program completion and labor market transitions. She pointed the subcommittee to various scholarly publications that support the Ray Marshall Center's findings: sector-based workforce development programs that support a two-generation approach have had positive impacts on families and local economies.
"The Federal government can help build the needed knowledge base for understanding what works by funding evaluation studies of its investments using a variety of research methods that have been proven both rigorous and cost-effective," Smith concluded before the subcommittee.
Related: