Professor James Galbraith will be among the 2014 recipients of the Leontief Prize for Advancing the Frontiers of Economic Thought. The award is given out by the Global Development and Environment (GDAE) Institute at Tufts University and recognizes the contributions researchers make to the study of poverty, inequality and well-being.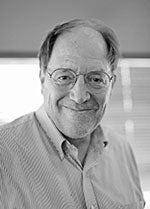 "For too long many economists have viewed rising inequality as an inevitable consequence of economic development," says GDAE Co-director Neva Goodwin. "But recent economic upheavals call for a new approach to understanding the causes and consequences of inequality… James Galbraith has shown that inequality isn't an outcome driven by factors outside of our control, but instead is often a direct result of the policy choices we make."
James K. Galbraith holds the Lloyd M. Bentsen Jr. Chair in Government/Business Relations at the LBJ School of Public Affairs. His research focuses on the measurement and understanding of inequality in the world economy. He is the author of several hundred journal articles and six books, including "Inequality and Industrial Policy: A Global View" and "Created Unequal: The Crisis in American Pay." His most recent book is "Inequality and Instability: A Study of the World Economy Just Before the Great Crisis" (Oxford University Press, 2012).
About the Leontief Prize
GDAE inaugurated its economics award in 2000 in memory of Nobel Prize-winning economist and GDAE advisory board member Wassily Leontief. The Leontief Prize for Advancing the Frontiers of Economic Thought recognizes economists whose work, like that of the institute and Leontief himself, combines theoretical and empirical research to promote a more comprehensive understanding of social and environmental processes. The inaugural prizes were awarded in 2000 to John Kenneth Galbraith and Nobel Prize winner Amartya Sen.
GDAE was founded in 1993 with the goal of promoting a better understanding of how societies can pursue their economic and community goals in an environmentally and socially sustainable manner. The Institute develops textbooks and course materials, published on paper and on its web site, that incorporate a broad understanding of social, financial and environmental sustainability. The Institute also carries out policy-relevant research on climate change, the role of the market in environmental policy, and globalization and sustainable development.