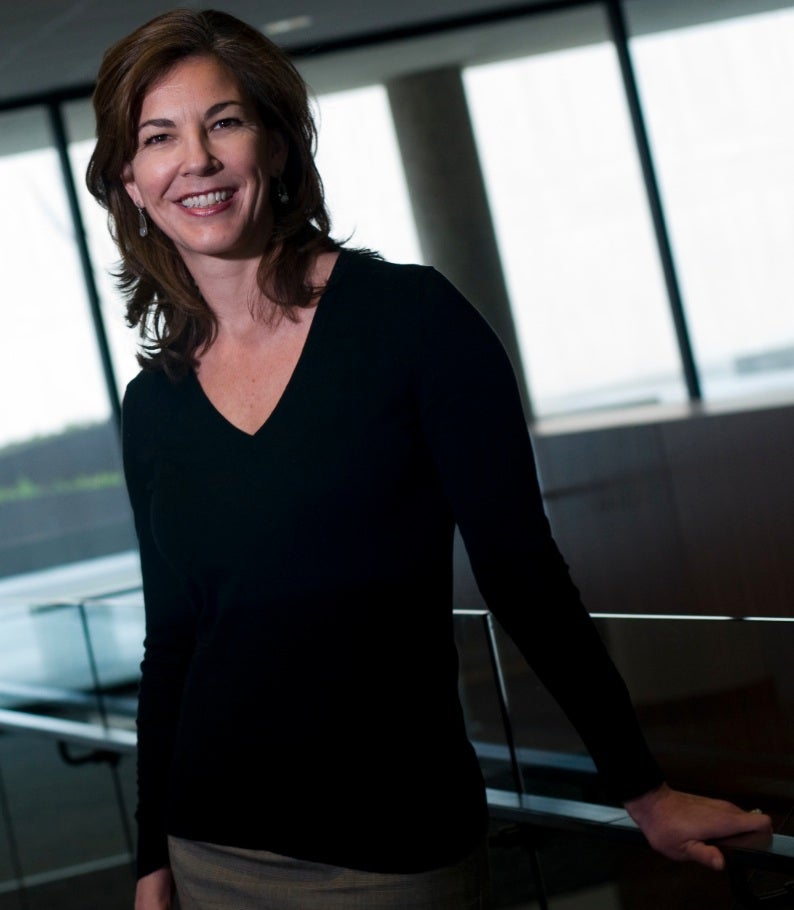 Increased federal investments in early childhood programs have opened up many new opportunities for states, including the expansion of home visiting programs, which are designed to improve a variety of outcomes for at-risk young children and their families.
"The federal government has taken an interest in home visiting models," said Associate Professor Cynthia Osborne, director of the Child and Family Research Partnership (CFRP). "They have recognized the real importance of beginning in the earliest stages of the child's life."
Through the federal Maternal, Infant and Early Childhood Home Visiting program, states have begun implementing evidence-based home visitation programs in their communities. In Texas, the Health and Human Services Commission (HHSC) is working in seven communities to implement four program models. Osborne and her team were asked to evaluate the implementation of those Texas Home Visiting programs.
According to Osborne, Texas has focused on four program models: the Nurse Family Partnership, the Early Head Start Home-Based Model, the Parents as Teachers program, and the Home Instruction for Parents of Preschool Youngsters program. These programs are currently in their first year of implementation or expansion in the seven communities across the state, and they will be expanding into two additional communities this year.
"Right now Texas has one of the largest home visiting programs in the nation," said Osborne. "Because we are such a large state, we received one of the larger grants. We also have the most diverse population, which mirrors what the United States will look like in the future."
Osborne and her team will evaluate the implementation of these programs until 2016 and offer recommendations for improvement to HHSC on a regular basis, providing yearly reports and co-hosting conferences to share the information with providers and interested parties. Osborne's research includes conducting site visits within each of the communities to meet with staffers and home visitors and holding focus groups with fathers in the program. Her team also conducts open-ended interviews with state contractors, community-level program leaders and home visiting coordinators.
"We are getting to know the communities and building trust," said Osborne. "We try to work as a trusted asset. We remain neutral and don't build up biases, but we do everything we can to assist in determining what is working and why it's working."
One unique aspect of Osborne's research is the focus on how to increase father participation in the home visiting programs. Research indicates that children benefit when fathers are involved in their children's lives. Texas is evaluating both the fathers' reasons for participating in the programs and whether the programs can do more to encourage father involvement.
"What we're learning is that the communities are recognizing ways in which they may have inadvertently been leaving fathers out," said Osborne. "Our fathers from our focus groups told us that they enjoy being actively involved and view the home visiting programs as good for their children."
The first year of evaluation has been completed, and Osborne will provide HHSC with a year-end report that outlines what factors advanced or limited the successful implementation of the programs. Osborne presented preliminary findings at the first Texas Home Visiting Conference, which was held in early September.
Osborne said her team is not evaluating the performance of the individual home visiting programs; they have already been evaluated by the federal government. The goal, she said, is to offer insight into what factors advance or limit the successful implementation of the Texas Home Visiting program within each community.
"It is well recognized that there isn't one magic program that does all things for all families for all kids," said Osborne. "They really do serve the diverse needs of families. Some are more health-oriented and some are more education-oriented, skill-based programs. I think the federal government and the state will continue to fund those programs that are showing that they are making a difference."
More information about this research project, and all of the research projects being conducted by the CFRP, can be found on their website at http://childandfamilyresearch.org/