He clearly remembers driving with trepidation the long road from the mountains of New Mexico to the rolling hills of Austin to start his first semester at the LBJ School. In 1980, Doug Brookman had been out of school for a few years and had reservations about graduate school and whether this program was the right fit. For Brookman, like many students, returning to school was a gamble.
Thirty-one years later, Brookman — president for Public Solutions Inc. in Washington, D.C., and a 1982 graduate of the LBJ School — says his decision was nothing less than life changing.
"I feel like we're huge beneficiaries of all that LBJ offered us — the learning experience, the congeniality and friends, the financial support, the boost that our careers got right at the outset," said Brookman. "And so many of us have been giving back as a theme that has permeated our lives."
Brookman's story is just one of the many that have surfaced in the past six months among the Class of 1982, all with a common theme. This graduating class was changed by their experiences in the Master of Public Affairs program. They were given major boosts to their careers and now want to come together to truly give back to future generations the benefits they received 31 years ago.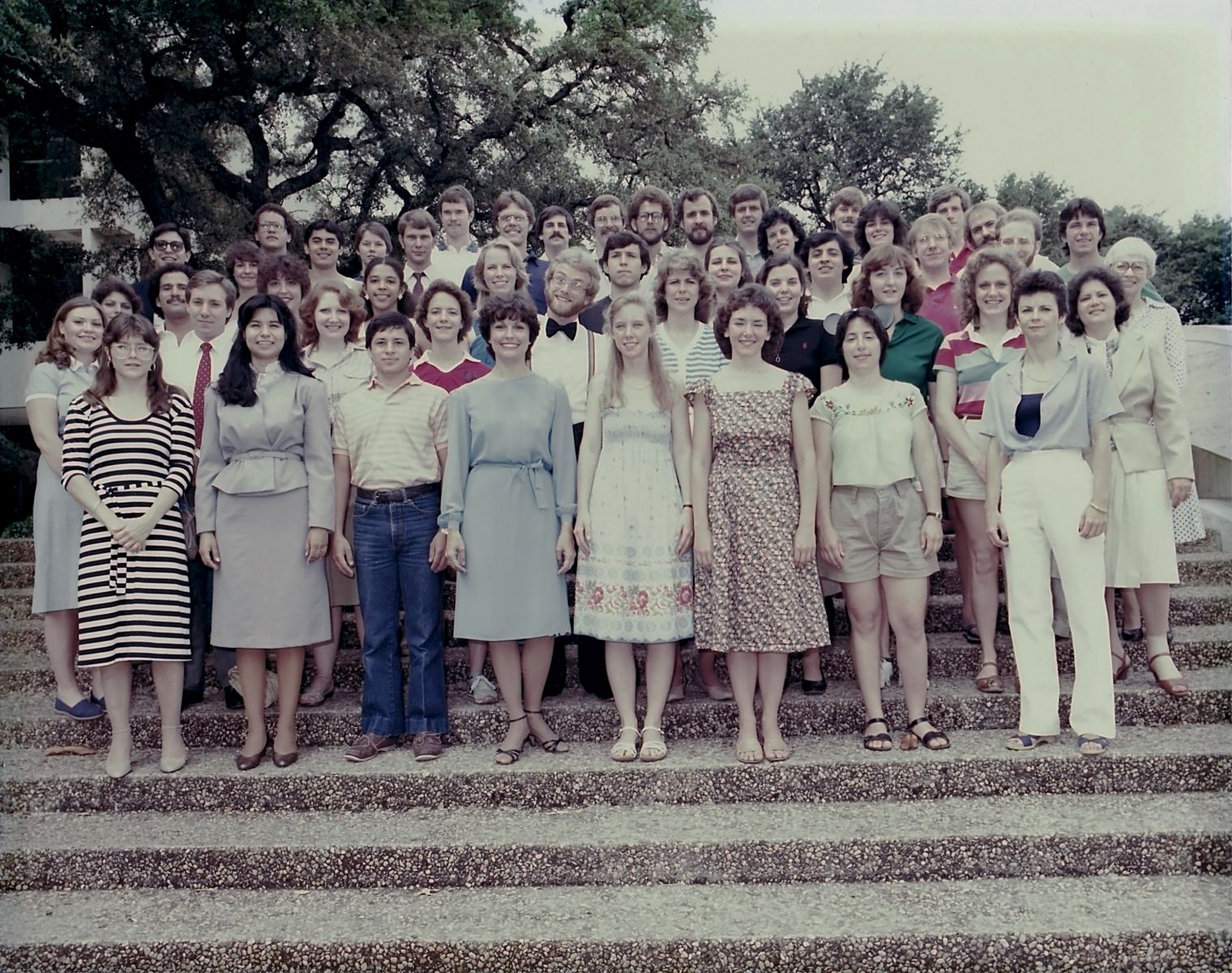 During their 30-year reunion at the School in October 2012, the class discovered that current students were not being awarded the same financial support they had received when they were LBJ School students.
When they learned that only about a third of each incoming class now received fellowship support, they decided they would do something about it.
In just under four months, the members of the Class of '82 were able to mobilize and challenge one another. The goal was to raise $150,000 so that they could award a one-year tuition fellowship and internship stipend each year to a deserving LBJ School student. Understanding that not every graduate of the Class of '82 was in the position to donate a large amount, the class decided to encourage their classmates to choose a meaningful contribution over a five-year period. This allowed members of the class to pledge at a level they were comfortable with and maximize all of the donations together into an achievable end goal.
The Class of 1982 exceeded its goal. As of Sept. 10, 65 percent of the class had contributed to create a $180,000 endowment.
"Let me tell you a story about why this fellowship matters," said classmate Blaine Bull, managing partner of Austin-based Vianovo. "During a client meeting last spring, I was introduced to a very impressive young woman who more than held her own in a fairly contentious meeting in a room full of egos. While visiting I discovered she had recently graduated from the LBJ School. She told me that she had been lucky enough to receive a full scholarship. She went on to share that the scholarship offer was the deciding factor in her decision to attend the LBJ School and what a life-changing experience she had while at the School."
Taking inspiration from a past when the LBJ School was able to supply most students with generous levels of fellowship support, the Class of 1982 is keeping its eye on the future, working to ensure future generations don't miss out on the benefits of graduating with little or no debt.
"Public policy is a fun, dynamic, interesting career and a noble pursuit," said classmate Karen Neuwald. "The challenge for future classes is how we can overcome the current cynical attitude toward public service. Being able to offer scholarships at a high level will recruit better students and show them that they have a choice in their degree. If we can offer better financial support to students, we can continue to enhance the stature of this degree."
The members of the Class of 1982 aren't satisfied with just their endowment and now challenge all LBJ School classes to come together to create their own endowments.
"For those of us who have devoted our lives to working in the public sector, giving back is the theme that permeated our lives," said Brookman. "It was an easy transition to make a financial contribution to help some other students to get started in their careers."
For a class that benefited from the tutelage of public policy greats such as U.S. Rep. Barbara Jordan and Secretary of Labor Ray Marshall, giving back on such a scale is a fitting new chapter in their story. A story of long-standing friendships punctuated with reunions every five years, annual hiking trips and a special connectivity that serves as a reminder of why they came to the LBJ School in the first place — to change the world for the public good, now one new student at a time.