Five graduating Master of Public Affairs students traveled to Philadelphia in March to compete against teams from eight other policy schools in the Fels Institute of Government's second annual Public Policy Challenge. Their proposal was to develop a mobile phone app called Route360, which displayed real-time information on all Austin transportation alternatives from biking to driving to taking the bus or light rail.
"Working on our proposal, Route360, we had to move through all phases of the policy development process and produce a set of concrete deliverables," said Lauren Waters. "For me, this represented an extension of the graduate school experience that I found very valuable."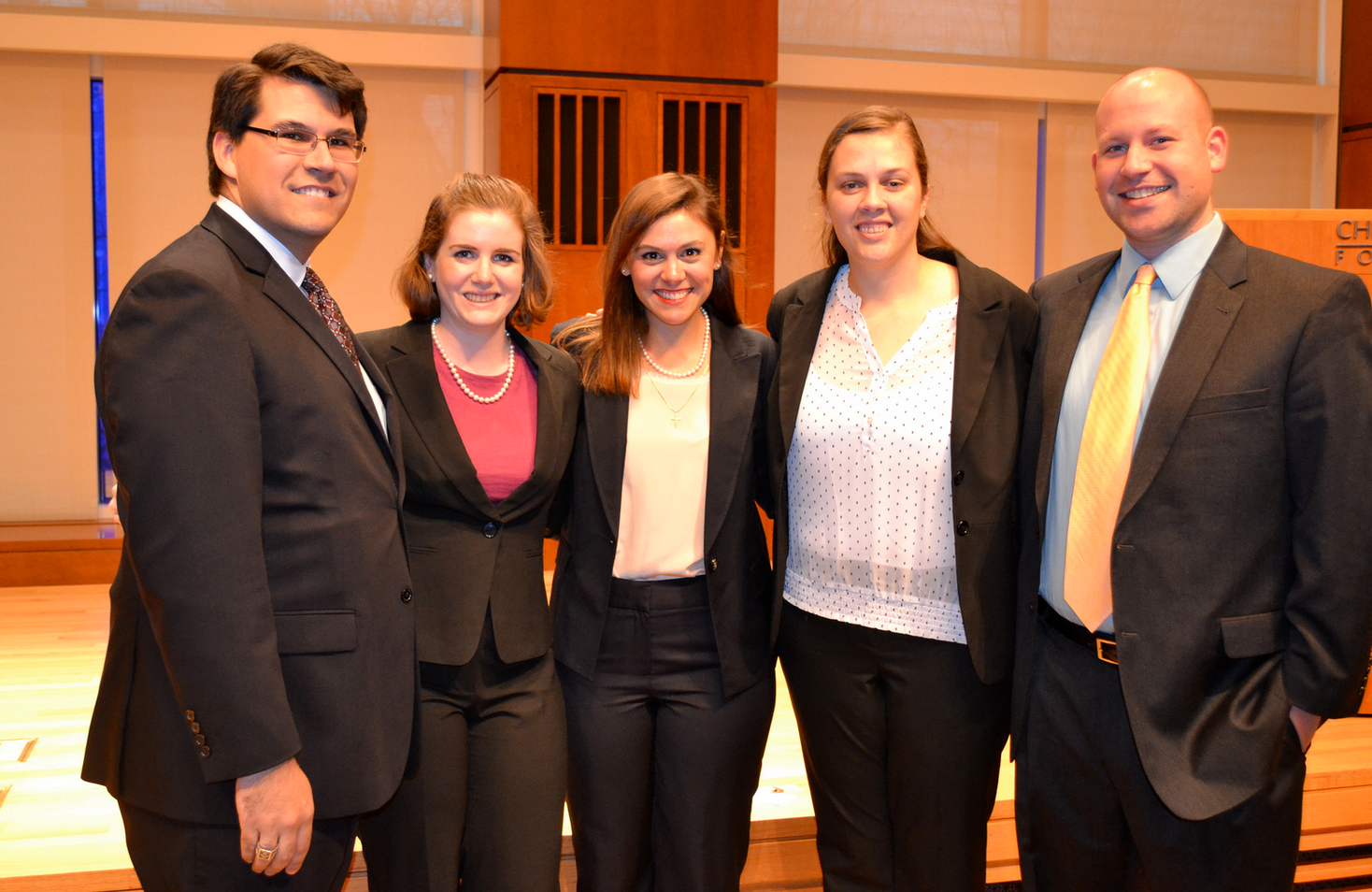 Coming up with a policy idea and presenting it to practitioners judging the teams helped improve students' teambuilding and communication skills and forced them to confront practical issues, such as how to fund their project.
"The challenge does a great job of placing equal importance on the quality, financial feasibility, innovation, and implementation of your idea," said Julie Lindsey.
The LBJ School team presented to two different panels and came close to making it to the final round of the competition. Students also had an opportunity to watch other schools' presentations and meet students in those programs at a reception hosted by the University of Pennsylvania and on a tour of Philadelphia's sites.
"I loved hearing their proposals and seeing first hand the wonderful initiatives and passion coming from the next generation of public servants," said Lindsey.
Bryce Adams, another student on the LBJ team, echoed Lindsey.
"Meeting the other policy students was one of the best parts of the competition. It wasn't just a networking event--everyone was really interested in everyone else's projects and school life."
Adams also had some advice for LBJ students participating in the challenge next year. He recommended they start earlier and actually start implementing their proposal as some of the other schools' teams had done.
"Undertaking a challenge of this scope and import is not easy," said Clinical Professor in Public Policy Practice Angela Evans, who advised the students. "Their willingness to put in many extra hours, over and above those required by their academic responsibilities, clearly demonstrated their commitment to each other and to representing the LBJ community. We can all take pride in their work."