The 2013 edition of the Thinkers and Doers Summer Internship Blog has launched with 7 student bloggers focusing on policy issues for a variety of governmental, non-governmental and non-profit organizations around the world and close to home. From agriculture, food security and nutrition, to juvenile justice issues in Texas, entrepreneurial development, education and poverty, these student interns will share their on-going stories as they develop the skills to become change agents in the world of public affairs. We invite you to meet our bloggers and learn about their various policy interests and then follow along as they describe their fieldwork.
Meet the Bloggers
---
Jesse Libra - Innovation for Poverty Action, Zambia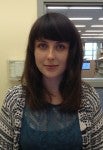 Jesse is a Master of Global Policy Studies and Energy and Earth Resources dual degree student. She graduated from the University of Iowa with a B.S. in Geoscience, with a focus on hydrogeology. Jesse's interests focus on water resource management and policy, especially on the development and implementation of strategies to increase the adaptive capacity of less-developed communities to changing weather patterns. This summer, with help from the William H. Crook Fellowship, she will be interning at Innovation for Poverty Action's Zambia office, exploring the interaction between traditional gender norms and the adoption of various agricultural practices.
---
Kelly Steffen - USAID Economic Growth Team, Ethiopia
Kelly is a Master of Global Policy Studies and Business Administration dual degree student. Kelly is interning in Addis Ababa, Ethiopia as a part of USAID Ethiopia's Economic Growth Team. She will be working with a USAID contractor on building capacity for agriculture and food security projects.
---
Jeanie Donovan - U.S. Department of Agriculture, Food and Nutrition Services Department, Washington, D.C.
Jeanie is entering her third year of the Master of Public Affairs and Master of Public Health dual degree program at The University of Texas at Austin. Her specific areas of interests are nutrition and agriculture policy and their impact on population health and health disparities. During her first two years in the dual-degree program, Jeanie has worked on state nutrition policy in Texas with the Center for Public Policy Priorities. This summer, Jeanie will be working on federal nutrition policy as an intern at the U.S. Department of Agriculture (USDA) in the Food and Nutrition Service Department (FNS). While there, she hopes to gain a better understanding of the federal policies, funding, and systems that govern nutrition education programs operated by the states.
---
Lindsay Ochoa - Texas Appleseed, Austin, Texas
Lindsay is a second year Master of Public Affairs candidate. She graduated from Texas A&M University with a double-major in political science and English Literature in 2011. Lindsay is interning at Texas Appleseed, a non-profit advocacy law center in Austin. This summer, she will be working on various projects surrounding the school-to-prison pipeline, concentrating on school discipline policies and the impacts they have on students across the state.
Follow Lindsay's Blogshttps://lbj.utexas.edu/node/5108/edit
---
Lance McNeil - Business and Community Lenders, Austin, Texas
Lance is a Master of Public Affairs candidate with interests in entrepreneurial development, technology and innovation. He is an Austin native and is spending his summer working as a small business coach for Business and Community Lenders (BCL) of Texas, the third largest non-profit micro-lender in Texas.
---
Lauren Menasco-Davis - KDK-Harman Foundation, Austin, Texas
Lauren is a Master of Public Affairs and Public Health dual degree student. This summer Lauren is interning with the KDK-Harman Foundation, a private family foundation in Austin, Texas, which aims to fund afterschool and summer educational programs for children living in impoverished areas.
---
Bilal Bawany - Innovations for Poverty Action, Ghana
Bilal is a Master of Global Policy Studies Student. Bilal is interning at Innovations for Poverty Action in Ghana where he has been managing the monitoring and reporting for the Teacher Community Assistant Initiative (TCAI), a national level remedial education initiative.
---