Professor Angela Evans Awarded Cen-Tex ASPA Public Administration Educator of the Year Award
LBJ School Clinical Professor Angela Evans was awarded the 2013 Public Administration Educator of the Year Award by the Central Texas Chapter of the American Society for Public Administration. The award is given annually to a professor who has shown excellence in teaching, dedication to public service and commitment to students.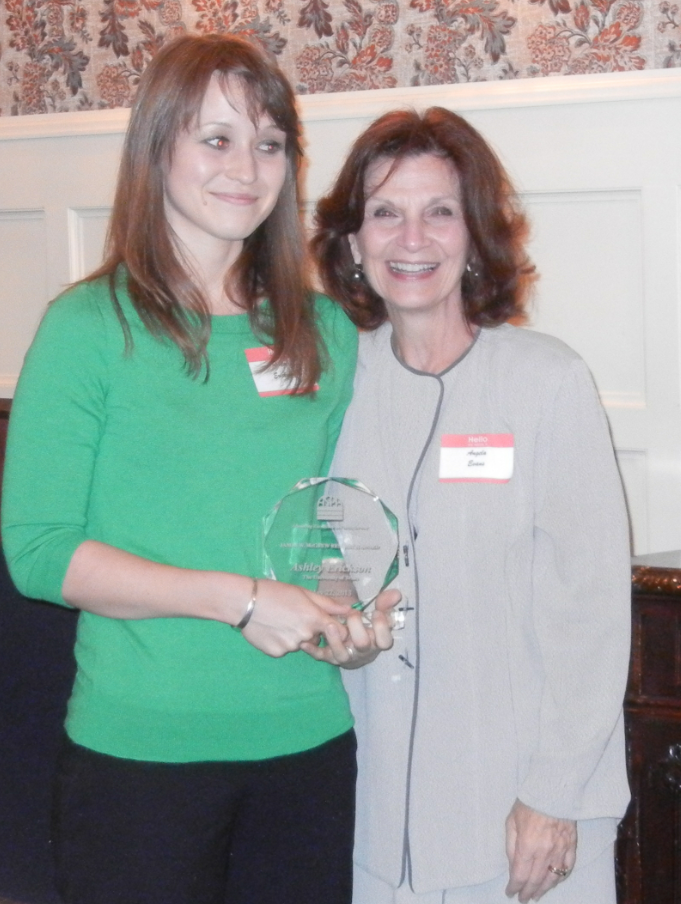 Additionally, several LBJ School students won awards and honorable mentions for their public policy research.
Leah Bojo won the best Policy Report for her work on "The Contentiousness of Land-Use Decisions in Austin, Texas." Patton Sides won honorable mention for his PR titled "Regression Model Ridership Forecasts for Houston Light Rail."
Ashley Erickson won Best Research Resulting from a Class Assignment for her research paper titled "Disconnect: The Aging of Agriculture and USDA's Beginning Farmer Programs." Sam Marie Hermitte won honorable mention in this same category for her paper titled "The Texas Parks and Wildlife Department: Increasing Workforce Diversity." Linnea Nasman also won honorable mention for her work on the paper "Philosophical Vaccine Exemptions and Their Risk to Public Health." Additionally, Alice Bufkin also won honorable mention for her work on "Improving the Criminal Justice System's Response to Violence Against Women."
Ana Karina Ramirez Huerta won honorable mention for her dissertation titled "Saving Water in Farming Methodology for Water Conservation Verification Efforts in the Agricultural Sector."
Additionally, LBJ School Alumna Sarah Eckhardt was awarded the CenTex ASPA Elected Public Official of the Year.