The LBJ School of Public Affairs will admit the first class of students for its new Executive Master in Public Leadership (EMPL) program beginning in May 2014. This is the school's first full degree program in executive education and the only program of its kind in Texas.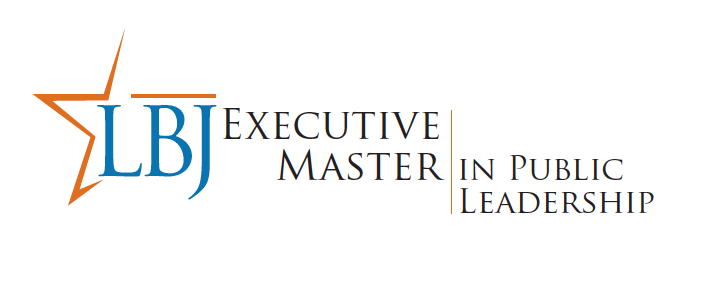 The EMPL program is designed to provide rising, mid-career professionals with the skills, application and learning environment to expand their career horizons and be more impactful as they move through their careers. The LBJ School will draw on the strength of its core faculty as well as high-level public policy practitioners to help professionals raise the bar on their own personal brand of leadership for the publics they serve.
Graduates of the program will join the powerful and influential professional network of more than 1,000 LBJ School alumni in Austin with ties throughout city offices, the Texas Legislature, state agencies and nonprofits.
"The LBJ School is making a commitment to executive and professional education with the advent of this degree program designed by leaders, for leaders," said Robert Hutchings, dean of the LBJ School. "It is one of our highest priorities. By blending rigorous academic studies and practical learning, we hope to offer a unique learning experience that will prepare graduates to effect even more meaningful and lasting change in our society."
The EMPL is a 32-credit-hour, 15-month program designed for intimate cohorts of 20. Courses will be held every other weekend, allowing students to maintain a full-time work schedule. The core curriculum is built around four themes that reflect the skills and thinking capacities needed for success as a senior leader: providing strategic direction through leadership; working with and leading people; business and operational acumen; and strategic awareness, communications and coalition building.
"In designing this program, the LBJ School created a task force of CEO-level alumni who helped identify program objectives and shape the core curriculum and focus of the program," said Barry Bales, Assistant Dean for Professional Development. "We know that senior leaders need a mix of deep technical, analytical, management and leadership skills. This degree program will provide these building blocks to help senior leaders further develop the skills needed for success in a changing environment."
The program will be open to applicants with seven or more years of professional experience in management and leadership positions. Applications for the charter class will be accepted beginning August 30, 2013, with the first cohort beginning classes in May 2014. For more information, visit: http://lbj.utexas.edu/empl