Students looking to gain a wider audience for their research can submit it to the LBJ Journal, one of the oldest student-run public policy journals in the nation. Starting this year, the LBJ Journal will be published exclusively as an e-journal at http://www.lbjjournal.com/.
Rene Cardona, a second year MGPS student and the LBJ Journal's editor-in-chief, said the publication is meant to be a platform for students.
"The goal is to highlight public affairs and public policy scholarship at LBJ given that LBJ produces some top-notch research even just for classes students are taking," said Cardona.
The current issue features an article on reinventing diplomacy submitted by LBJ School Dean Robert Hutchings as well as student pieces on subjects ranging from obstacles to shale gas development to suicides in Texas jails.
Long term, Cardona said the LBJ Journal's goals include expanding its readership base, getting submissions from other graduate departments at the University of Texas at Austin and other graduate public affairs programs and potentially hosting a conference centered on research published in the journal.
Cardona believes the benefits to students of being published go beyond getting notice for their research.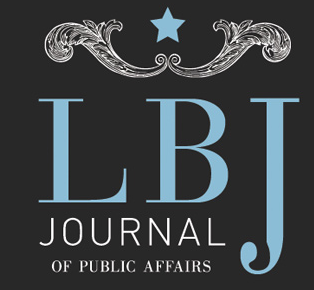 "Not only do students have something for their resume but it could be pretty useful for someone looking to get into academia or more research-oriented careers. Also, submitting for publication helps to give a good perspective of where your research abilities are," said Cardona.
The LBJ Journal decided to move exclusively to an e-journal format this year because of the costs associated with print publication and speed at which research must be put out. This transition included a redesign of the journal's website.
"If someone logs on with their iPad, it's pretty intuitive," said Cardona.
The journal's next submission deadline is December 15. To be considered for publication, submissions must run between 2,500 and 5,000 words and be cited in MLA style. The journal's website includes guidelines for submissions.
Students can also get involved with the LBJ Journal's Editorial Board. Chaired by second year MGPS student Steve Bartels, the board reviews all research submitted for publication and copy edits those articles that are selected. Students can sign up to join the LBJ Journal through its website.