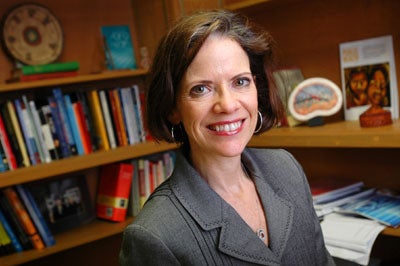 LBJ School Professor Jacqueline Angel is a winner of the 2013 Outstanding Publication Award from the American Sociological Association (ASA) section on Aging and the Life course for her work as editor of the Handbook of the Sociology of Aging.
The award honors outstanding recent contributions to the field of the sociology of aging and the life course. Dr. Angel, along with co-editor Richard Settersten, Jr., will be honored at an awards ceremony at the annual meeting of the ASA in New York in August.
The Handbook of Sociology of Aging was the first of its kind and contains 45 chapters by 80 renowned experts focusing on the social forces that shape aging. The book looks at the new diversity of America's aging society and the direct challenges it poses to current public policies now and in the future.
"The last century saw dramatic declines in mortality and morbidity," said Angel. "But living longer equals greater costs. The shrinking younger population comes at a time when pension and long-term care systems are in crisis. Social policies, including retirement policies, need to be revised to reflect these new realities."