On Nov. 19, 2013 , the LBJ School will present "Between Covers: An Annual Celebration of LBJ School Research," honoring faculty and students who have published and edited books, articles and policy research reports over the past year. The event will take place in the LBJ School first floor lobby from 5:00 to 7:00 PM.
Books and Policy Research Reports: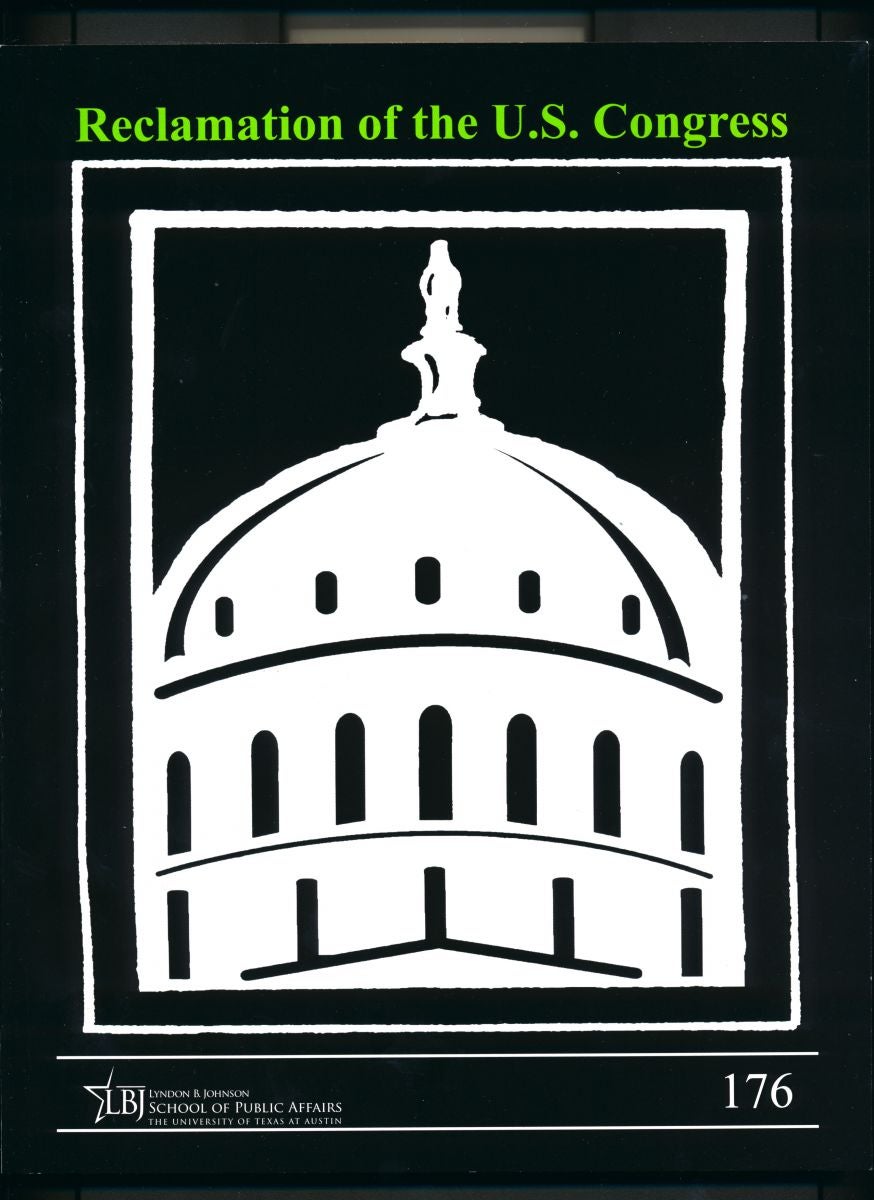 Angela Evans, The Reclamation of the U.S. Congress (LBJ School of Public Affairs, 2013)
The Reclamation of the U.S. Congress is a product of a year-long Policy Research Project led by Clinical Professor Angela Evans and goes beyond merely restating contemporary dissatisfactions with ​Washington to provide a detailed analysis of potential congressional reform proposals — both in terms of historical context and in recognition of contemporary political influences
Joshua W. Busby and Ethan B. Kapstein, AIDS Drugs For All: Social Movements and Market Transformations (Cambridge University Press, 2013)
Drawing on a rich set of interviews and surveys, AIDS Drugs For All: Social Movements and Market Transformations shows how the AIDS treatment advocacy movement helped millions in the developing world gain access to life-saving medication. The reasons behind this movement's success are used to explore the conditions under which other social movements can transform global markets.

Alan J. Kuperman (Ed.), Nuclear Terrorism and Global Security: The Challenge of Phasing out Highly Enriched Uranium (Routledge, 2013)
Nuclear Terrorism and Global Security: The Challenge of Phasing out Highly Enriched Uranium, edited by Alan Kuperman, examines the prospects and challenges of a global phase-out of highly enriched uranium—and the risks of this material otherwise being used by terrorists to make atom bombs. Terrorist groups, such as Al Qaeda, have demonstrated repeatedly that they seek to acquire nuclear weapons. Unbeknownst even to many security specialists, tons of bomb-grade uranium are trafficked legally each year for ostensibly peaceful purposes.
Eugene Gholz, Harvey Sapolsky and Caitlin Talmadge, US Defense Politics: The Origins of Security Policy, Second Edition (Routledge, 2013)
US Defense Politics: The Origins of Security Policy is a textbook that seeks to explain how US defense and national security policy is formulated and conducted. The focus is on the role of the President, Congress, political partisans, defense industries, lobbies, science, the media, and interest groups, including the military itself, in shaping policies. Some of the key themes it examines are: US grand strategy, who joins America's military, how and why weapons are bought, the management of defense, public attitudes towards the military and the effects of 9/11 on security policy.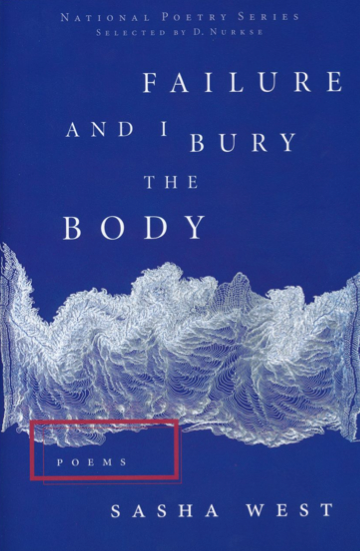 Sasha West, Failure and I Bury the Body (Harper Perennial, 2013)
In Failure and I Bury the Body, the author calls upon the tradition of medieval allegory to speak to modern anxieties. Haunted by a melting Antarctica and the tragedies of the twentieth cen­tury, the narrator and the character of Failure take a road trip through the Southwestern desert. Before long, the Corpse, an inescapable passenger, joins them. As the narrator and Failure attempt to rid themselves of his body, the linked poems investigate desire, extinction, and the made world.
Journal Articles:
(Sample only - one per person)
(* = Graduate Student)
*Aiken, A., and Potter, J. (2013). Are Latina women ambivalent about pregnancies they are trying to prevent? Evidence from the border contraceptive access study. Perspectives on Sexual and Reproductive Health, 45(4): 196-203.
Angel, J., Hayward, M., Markides, K., and Vega, W. (Eds.) (2013). Special issue on national, international, and comparative studies of Hispanic aging: Methods, measures, and models. Journal of Cross-Cultural Gerontology, 28(3): 213-390.
Busby, J., *Smith, T., White, K., and Strange, S. (2013). Climate change and insecurity: Mapping vulnerability in Africa. International Security, 37(4): 132-172.
Deitch, M., *Breeden, R., and *Weingarten, R. (2013). Seventeen, going on eighteen: An operational and fiscal analysis of a proposal to raise the age of juvenile jurisdiction in Texas. American Journal of Criminal Law, 40(1): 1-67.
*Durst, N. (2013). Landlords and tenants in informal 'colonia' settlements in Texas. Housing Studies, Nov: 1-17.
*Grajeda, E., and Ward, P. (2013). Inheritance and succession of informal settlements of Latin American cities: A Mexican case study. Latin American Research Review, 47(4): 139-162.
*Hasik, J. (2013). Learning in counterinsurgency: What do we really know? Defense and Security Analysis, 29(3): 203-217.
Heinrich, C., and Nisar, H. (2013). The efficacy of private sector providers in improving public educational outcomes. American Educational Research Journal, 50(5): 856-894.
Inboden, W. (2013). The prophetic conflict: Reinhold Niebuhr, Christian Realism, and World War II. Diplomatic History, May: 1-34.
Lincove, J., Osborne, C., Dillon, A., and Mills, N. (2013). The politics and statistics of value-added modeling for accountability of teacher preparation programs. Journal of Teacher Education, Oct: 1-10.
Lynn, Jr., L. (2013). America's "broken government": What would James Madison say? Administration & Society, 45(5): 610-624.
Olmstead, S., Muehlenbachs, L., Shih, J-S., Chu, Z., and Krupnick, A. (2013). Shale gas development impacts on surface water quality in Pennsylvania. Proceedings of the National Academy of Sciences of the United States of America, 110(13): 4962-4967.
Rai, V., and *Robinson, S. (2013). Effective information channels for reducing costs of environmentally-friendly technologies: Evidence from residential PV markets. Environmental Research Letters, 8(1), 014044.
Rai, V., and *Sigrin, B. (2013). Diffusion of environmentally-friendly energy technologies: Buy versus lease differences in residential PV markets. Environmental Research Letters, 8(1), 014022.
Varoufakis, Y. (2013). From contagion to incoherence: Towards a model of the unfolding Eurozone crisis. Contributions to Political Economy, 32, 51-71.
von Hippel, P., and Nahhas, R. (2013). Extending the history of child obesity in the United States: The Fels longitudinal study, birth years 1930-1993. Obesity, 21: 2153-2156.