The LBJ School of Public Affairs is celebrating the launch of the redesigned Baines Report as the School's officially sponsored, student-led policy opinion publication. The new web site has a streamlined layout and an enhanced focus on social and digital media. The Baines Report now also publishes podcasts in addition to opinion pieces and blogs.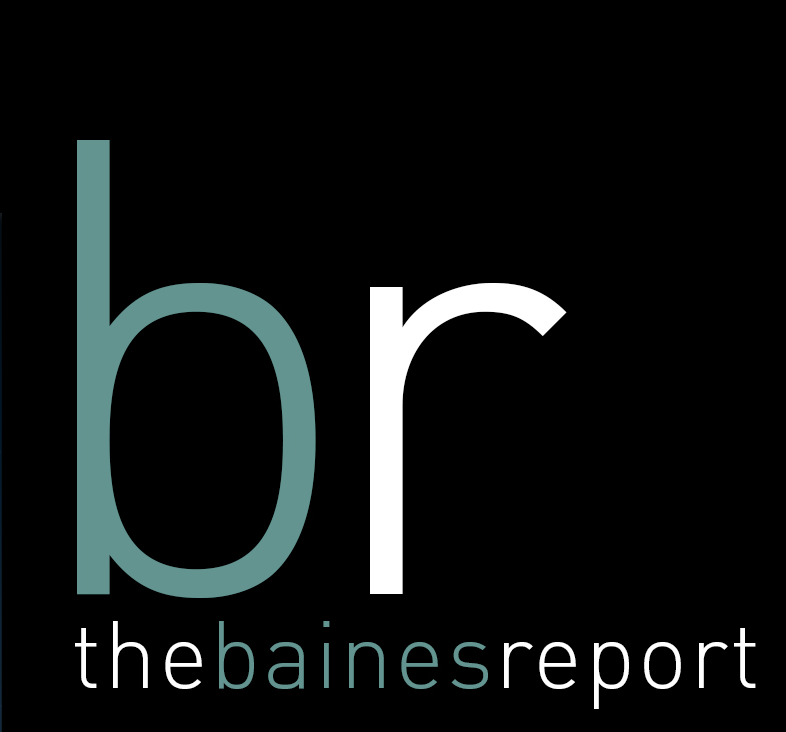 Kaitlin Sharkey, who along with Rob Wieczorek, edits The Baines Report, said the new web site creates an opportunity to increase the publication's visibility.
"With the relaunch we not only have a new web site but we're encouraging new content and new ideas," said Sharkey. "We want to expand not only our audience, but the work we are showcasing. We want to involve more students, more alumni and more readership from people around campus and around Austin."
To accomplish this, The Baines Report is establishing a stronger presence on Facebook and Twitter, publishing content on a rolling basis so it is more timely and encouraging everyone—even students who cannot attend the organization's meetings or write for The Baines Report regularly—to submit their op-eds and multimedia for publication.
LBJ School student Andy Uhler is leveraging his previous experience working for KUT, Central Texas' public radio station, to lead The Baines Report's foray into new forms of media. Audio podcasts currently available on the website include interviews with new professors like former Atlanta mayor Shirley Franklin and Strauss Center Director-designate Bobby Chesney.
"These have been introductory pieces to faculty that's coming on to the LBJ School so for students here it's an introduction to them," said Uhler.
With the launch of the new web site, Uhler envisions The Baines Report doing more quick turnaround interviews with professors on hot topics in the news.
"If something big happens at the NSA and Bobby Chesney is an expert and he actually worked with the NSA, we can go and interview him for ten minutes, chop that into something that somebody wants to listen to and then it becomes content that's really useful," said Uhler.
Check for rolling content on The Baines Report at thebainesreport.org, follow along on Twitter @TheBainesReport and like the group on Facebook at https://www.facebook.com/bainesreport