The Energy Institute at The University of Texas at Austin renewed its ongoing, weekly lecture series on energy-related issues with a presentation from former Austin Energy General Manager Roger Duncan.
Duncan, now a research analyst with the university's Center for International Energy and Environmental Policy (CIEEP), is president of the Pecan Street Project, an Austin smart grid initiative. He also is a board member of the Alliance to Save Energy and serves on the Electric Advisory Committee for the Department of Energy.
Duncan will presented his vision of the role of electric utilities in shaping today's dynamic and rapidly evolving energy industry, with an emphasis on how to achieve a greener and more sustainable energy mix.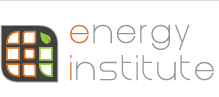 The symposium, which was launched in the Fall of 2011 and features weekly speakers, was created to provide a platform for students and faculty to discuss compelling energy topics and trends in a casual setting. The lecture series is free and open to the public.
On subsequent Thursdays throughout the semester, experts from industry, government and academia will present unique perspectives on technological, policy, regulatory or market aspects of the week's topic. Lecturers also will discuss how the weekly topic relates to the future of energy on a global scale.
Each installment of the seminar lasts one hour, with 45 minutes dedicated to the guest lecturer's presentation, followed by 15 minutes of questions from the audience and discussion.
University students who register for the symposium will earn one credit hour for the 15-week seminar course, which has no prerequisites and is open to undergraduate and graduate students from all disciplines.
Energy Institute Director Raymond L. Orbach said the symposium is designed to expose students to diverse perspectives on topical energy issues in an open, informal setting.
"For students interested in energy, the energy symposium presents a great opportunity to hear from experts in a wide variety of fields who have a wealth of real-world experience," Orbach said.
Varun Rai, assistant professor in the Lyndon B. Johnson School of Public Affairs and a CIEEP research fellow, is coordinating the symposium and will serve as host for the series.

"Based on the response we received last fall, the energy symposium has great potential to grow into something truly special," Rai said. "Energy is one of those rare, multifaceted issues that affects each of us, every day of our lives. We urge students to take advantage of this special opportunity."