Reid Porter, a first year Master of Public Affairs student, and David Sokolow, a first year Master of Global Policy Studies student, are both recipients of the prestigious Harold Rosenthal Fellowship, which offers students pursuing a career in international affairs summer internships with a Member of congress, the State Department, or a federal agency.
The Rosenthal Award will allow Reid Porter to work with a small team at the Millennium Challenge Corporation (MCC) to prepare in-depth reports on 13 prospective partner countries that could potentially receive assistance to fund country-led development projects.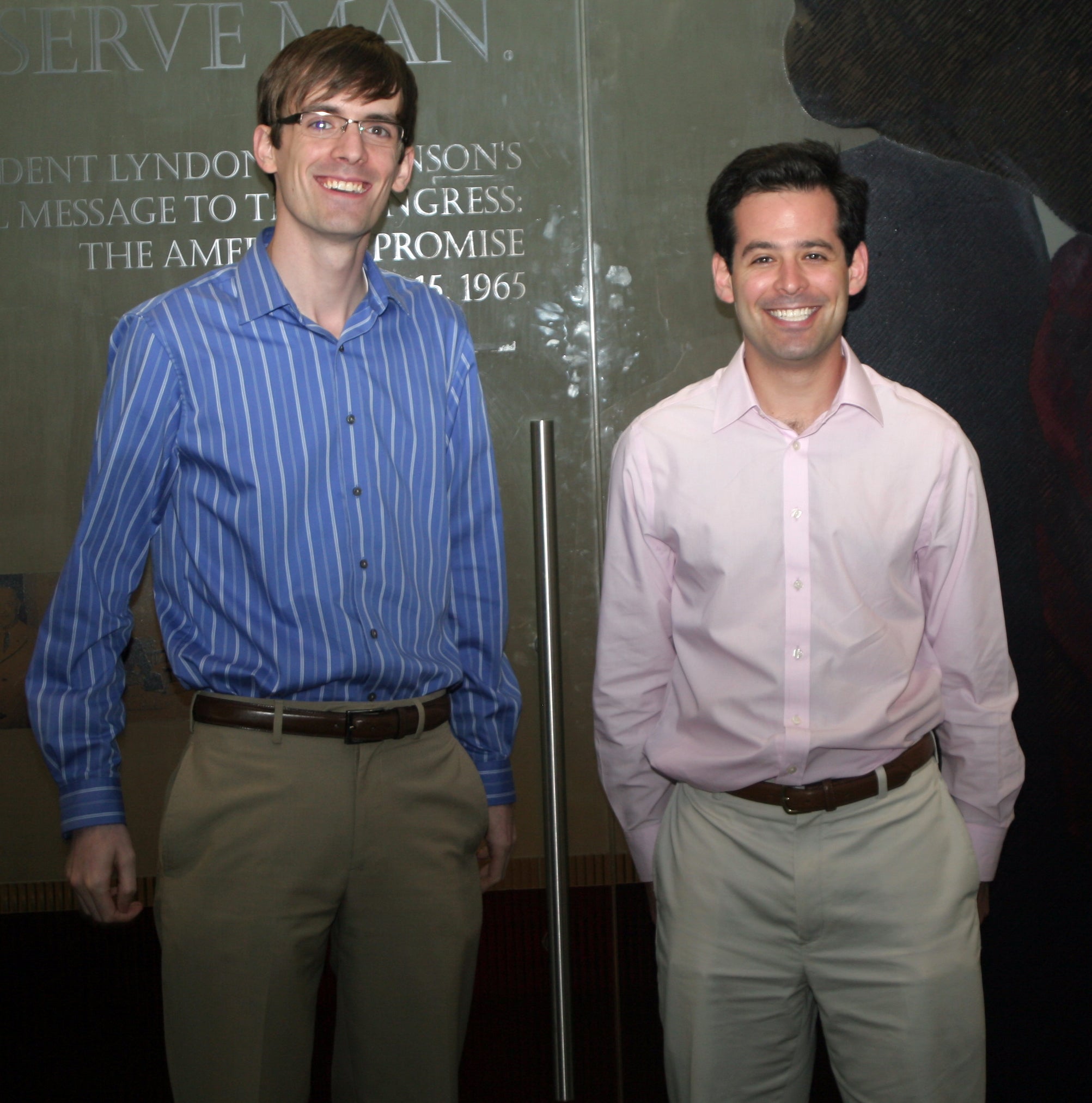 "I want to develop a more nuanced understanding of how foreign aid works in the U.S., not only at MCC but across the various agencies that distribute aid," said Porter. "I also hope to build my network in Washington and in the aid and development community specifically. This internship will help me solidify the skills and concepts I'm learning at the LBJ School and prepare me for the job market next summer."
David Sokolow will be working in the Office of the Deputy Assistant Secretary of Defense for Plans in the Pentagon where he will be working on global defense posture issues, which refers to the distribution of permanently assigned and rotating armed forces, infrastructure and the political agreements that enable the creation and operation of military bases around the world.
"After I graduate from LBJ, I would like to work in the Department of Defense so this fellowship is a tremendous opportunity," said Sokolow. "The fellowship will allow me to participate in the defense policy making process and work on salient issues, such as the rebalancing of forces in the Asia-Pacific. My office has informed me that I will be treated as another member of the staff and handed significant responsibilities, a challenge that I look forward to this summer."
The Harold Rosenthal Fellowship is in honor of Harold Rosenthal, a Senate staff member who was a victim of international terrorism, killed in 1976 at the age of 29. There have been 158 outstanding fellows to date. The fellowship positions are carefully chosen to ensure that the fellows have the opportunity to perform substantive work in international relations and security policy.