Sosa to Participate in SXSW Interactive Panel on Design for Social Innovation and Public Good
Suzi Sosa, Associate Director of Programs for the RGK Center and Executive Director of the Dell Social Innovation Challenge, is the cover story of Austin Woman's March "Entrepreneurial Issue." Executive Editor of Austin Woman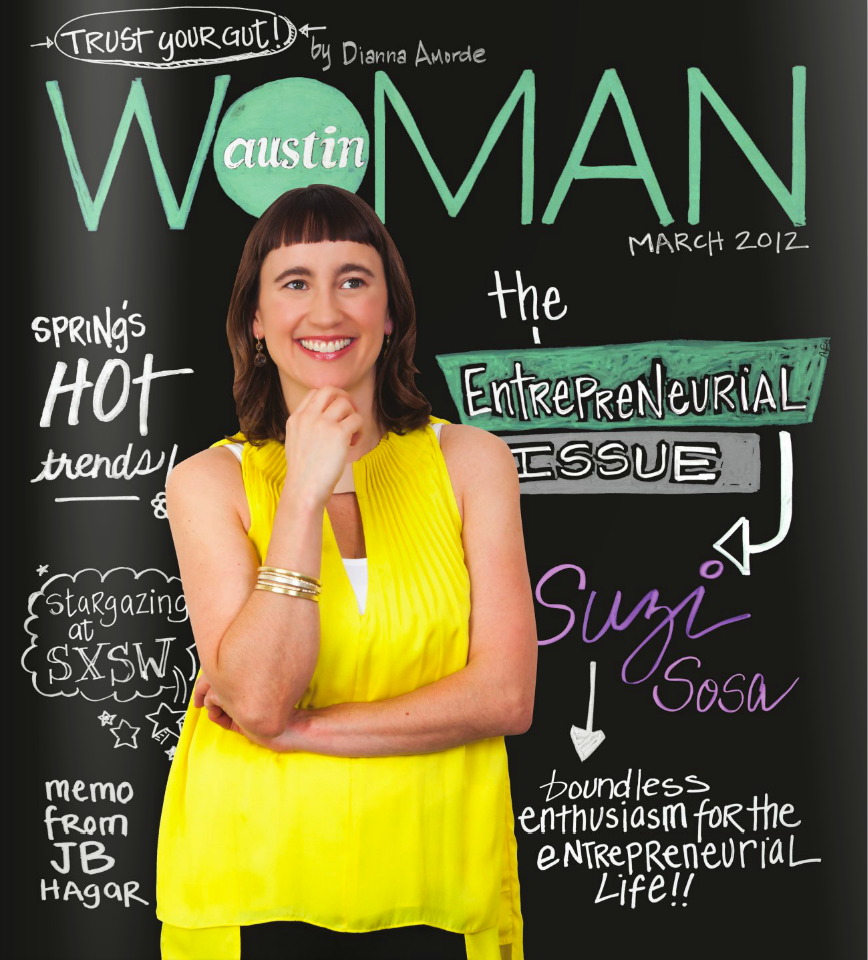 Deborah Hamilton-Lynne writes that Suzi Sosa "lives and breathes the entrepreneurial life. As the executive director of the Dell Social Innovation Challenge at the LBJ School of Public Affairs, Sosa's passion for using entrepreneurship to go global and change the world has a goal: to create an entire generation of young people who see social innovation and social entrepreneurship as a path to solving our imploded economies, societies and environments."
This special issue follows Sosa from her time in college, to meeting her husband, Roy Sosa, to the landmark gift of $5 million from Dell to expand the Dell Social Innovation Challenge (DSIC). To read the full article, visit: http://www.austinwomanmagazine.com/digital-edition
Sosa recently held a workshop for students where she offered advice on how they can get started in the DSIC, but more importantly, how they can get started on the road of social entrepreneurship in general, make life-long connections with other students with similar interests, and find mentors on the DSIC website. Click here for a video about the workshop.
Sosa will also be talking social entrepreneurship during Austin's South By Southwest Interactive Festival. She will be appearing on a panel on Saturday, March 10, at 12:30 PM titled "Design for Social Innovation and Public Good." This panel will engage an array of leaders in the public interest design movement who use design thinking in various ways to address global challenges and engender social innovation at different scales. For more information on this panel, visit: http://schedule.sxsw.com/2012/events/event_IAP11006