On March 8, five sixth graders from Grisham Middle School in Austin, Texas, met with LBJ School Dean Robert Hutchings to interview him for a project for National History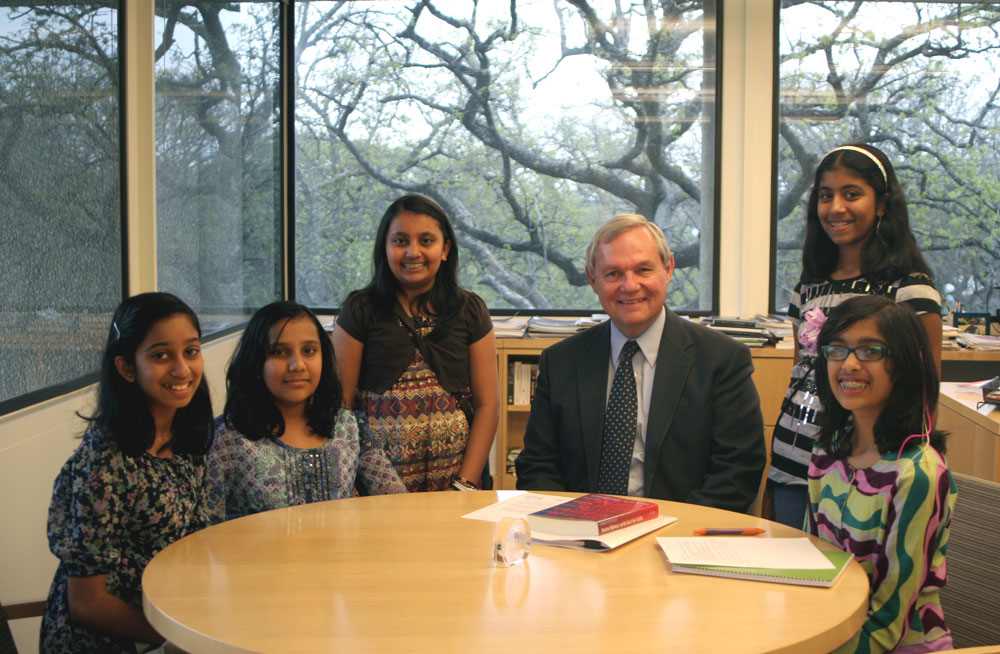 Day (NHD).
NHD is a national educational program that allows school children to learn about historical topics in fun and interesting ways. The Grisham Middle School students have chosen to focus on the fall of the Berlin Wall because they feel it fits into the 2012 NHD theme of "Revolution, Reaction, and Reform."
The students became aware of Dean Hutchings by reading memos he wrote as Director of European Affairs at the WhiteHouse in 1989, which are on display at the George H.W. Bush Presidential Library. The students then contacted Dean Hutchings and requested an interview to hear his first hand experiences and record them to help with their project. They also interviewed the dean about his time serving as Deputy Director of Radio Free Europe in the early 1980s.
The students recently competed and won first place in the Cen-Tex Regional competition of the NHD and are now traveling to compete on the state level in Texas. Teams who advance to the national level could have their projects displayed in the Smithsonian Museum.