Associate Professor Alan Kuperman, Coordinator of the Nuclear Proliferation Prevention Project, Signs Letter to Congress Urging for Amendment to Medical Isotope Act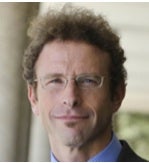 AUSTIN, Texas, January 18, 2011 -- Associate Professor Alan Kuperman, coordinator of the School's Nuclear Proliferation Prevention Project (NPPP), joined a broad coalition of U.S. public health, medical and nuclear proliferation experts in signing a letter urging Congress to restrict the use of imported Russian medical isotopes produced with bomb-grade uranium and to block them completely within about five years. According to a press release issued by the NPPP, American patients receive about 16 million medical diagnostic procedures annually using the type of isotope in question, which is derived by Molybdenum-99.
Writing to key legislators, the experts criticized Russia for rapidly expanding its use of "highly enriched" – or nuclear weapons-grade – uranium to produce medical isotopes so that it can dominate this sector of the U.S. health-care market. According to the authors of the letter, if successful, the Russian initiative would undermine Washington's efforts to promote domestic production of medical isotopes without bomb-grade uranium and to phase-out global commerce in such uranium. According to the letter, Russia's plan threatens to render the domestic "supply of these vital isotopes vulnerable to air-traffic interruptions, such as from recent volcanic eruptions," while also "escalating risks of nuclear terrorism."
The experts urged Congress to amend a bill recently passed by the Senate, "The American Medical Isotopes Production Act," to require "preferential procurement" of medical isotopes produced without bomb-grade uranium.
Such an amendment, the experts wrote, is essential to "promote a reliable domestic supply of vital medical isotopes, while minimizing [bomb-grade uranium] commerce."
For more information, contact: Professor Alan J. Kuperman, akuperman@mail.utexas.edu, 512-471-8245
Related:
Letter urges Congress not to import Russian medical isotopes - The Examiner, Jan. 18. 2012
Loophole in Senate bill may create nuclear risks - The Center for Public Integrity iwatch News, Jan. 27, 2012