BY: Justin Sykes
The most important aspect of research to LBJ School student Liza Getsinger is what it can accomplish for people in need.
"It's wonderful to be able to move the research discipline forward but the goal is really how do you improve services on the ground," said Getsinger about a study she was involved with while employed at the Urban Institute, a Washington, DC-based economic and social policy think tank.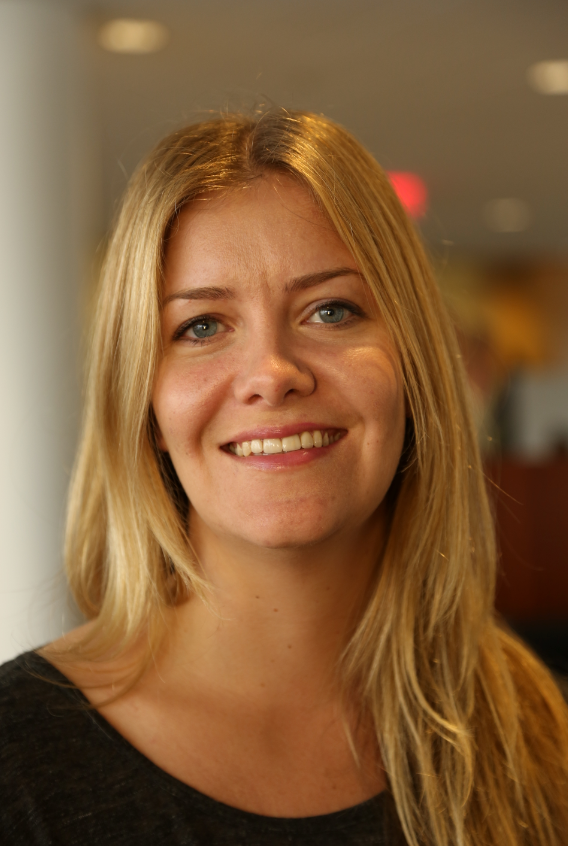 Getsinger, a second-year MPAff student, conducted in-person interviews for an article that was recently published in Social Service Review, one of the leading social work journals. The article, "The Challenge of Targeting Services: A Typology of Public-Housing Residents," provides a detailed look at the best ways to target services to residents of low-income housing.
This study was part of a larger research effort known as the Chicago Family Case Management Demonstration directed by Dr. Susan Popkins, a Senior Fellow at the Urban Institute.
"We think about people who live in public housing as just people who live in public housing, and we don't really understand the nuance of the needs that people who live in public housing have," said Getsinger. "Everybody's not the same."
The article, based on extensive surveys and interviews at two public housing developments in Chicago, broadly categorizes the types of residents and assesses what kinds of services each category would benefit from. The study classified residents as "Striving," "Severely Distressed," or "High Risk" and analyzed the needs of each group.
"There are residents who have been living in public housing for thirty years with multiple barriers such as poor mental and physical health, chronic unemployment and substance abuse who really need permanent supportive housing," said Getsinger. "Then there are other families who are doing ok and just need some help connecting to the labor market or some more job training."
With public-sector budgets coming under increasing scrutiny, Getsinger sees the research she was involved with as a way of helping government agencies direct their resources more effectively.
"The goal is to be able to help service providers and public housing authorities understand how to serve their residents better," she said. Instead of delivering similar services to all residents, housing authorities could achieve the same results at a lower cost if they focused on what services would actually benefit each resident.
After starting as an art and design major when she was an undergraduate, Getsinger fell into public policy while working on the 2004 presidential campaign. She came to the LBJ School after interning then working at the Urban Institute.
"I loved the work I was doing at the Urban Institute, but I got to a place where I really wanted to move forward and was excited to study methods more in-depth and start to define my own research interests," said Getsinger. "It felt like a really good, natural next step to come here."
Getsinger has been able to focus on the topic of housing throughout her coursework. She is currently enrolled in Associate Professor of Public Affairs Pat Wong's course on poverty and is working on a project that examines the intersection between housing and educational outcomes for students in distressed neighborhoods.
Getsinger eventually thinks she will pursue further research in public housing, which she calls "foundational" to what she believes in. When she graduates in May 2013, however, she wants work in low-income housing at the local level. She believes this will help her better understand the challenges of successfully implementing policy.
"As a researcher, sometimes it's hard to understand the challenges on the ground such as implementing programs and meeting reporting requirements. I think it would be a valuable experience," she said.