The largest incoming class in LBJ School history will begin classes on August 29. The incoming class of 2012 includes 156 master's students and three PhD students hailing from 26 states in the United States and 10 other countries: Canada, China, Germany, India, Iran, Japan, the Republic of Korea, Mexico, Pakistan and Slovenia.
Additionally, the new class includes former members of Americorps, Peace Corps, and Teach for America, along with several U.S. military veterans.
Of the 159 new students, 102 are Master of Public Affairs students and 54 are enrolled in the Master of Global Policy Studies program, which was launched in 2008. Additionally, 28 students are also enrolled in dual degree programs with other departments at The University of Texas at Austin.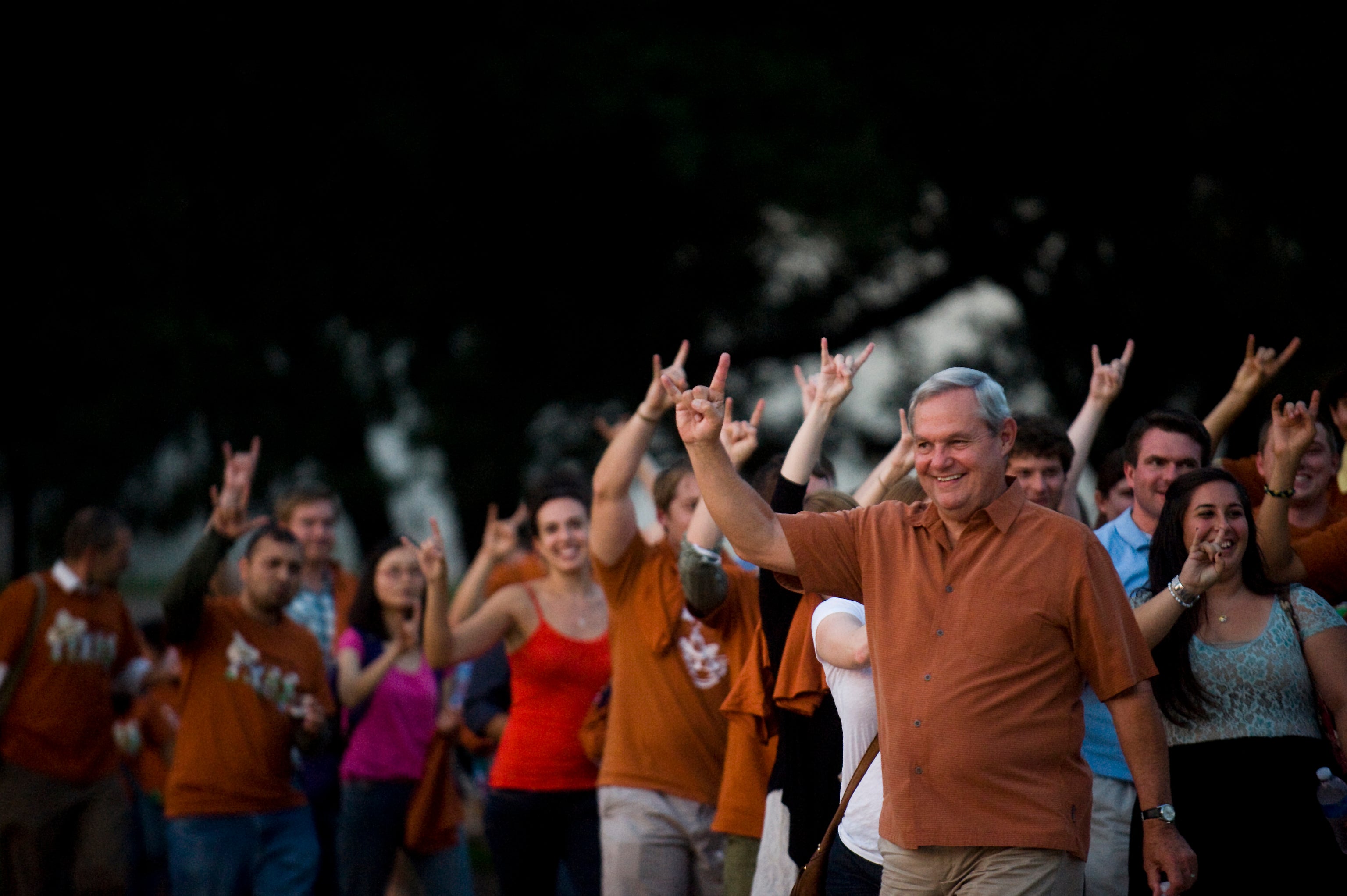 In a welcome address to the incoming class on August 22, Dean Robert Hutchings told students to expect to be challenged and occasionally stressed during their time at the LBJ School.
"Your horizons will be stretched," said Hutchings. "You'll be pushed out of your comfort zones into new subject areas and into new disciplines. You will find the program competitive, but you won't be competing with each other. You will be competing with yourselves for mastery of the material."
Hutchings also encouraged students to think of their primary task now as "learning to lead."
"All of you in some fashion are trying to make a difference in the world," said Hutchings. "You may not be thinking of yourselves as future leaders in the traditional sense. But if you want to make a difference in the world, as I hope all of you do, then on some level, in some way, you are trying to lead. Begin thinking about how you are evolving and developing as a leader and how to find your own voice."
The orientation activities culminated on August 28 with a welcome reception at the School. After the reception, Dean Hutchings led a march to the UT Tower as part of the university's Gone to Texas convocation ceremony.
Students also had the opportunity to meet faculty, alumni and other current students through additional events designed to introduce new students to all of the academic, research and social possibilities available to the LBJ School community.