The LBJ School of Public Affairs' Washington, D.C. Program enters its second year with three new summer graduate courses and the addition of two new nationally recognized practitioners as adjunct faculty.
Dr. Ruth Ellen Wasem, Legislative Specialist with the Congressional Research Service, has joined the LBJ School faculty to teach a course on U.S. Immigration and Citizenship Policy from June 4 through July 9. David Berteau, an LBJ School alumnus and Senior Advisor and Director of the Defense-Industrial Initiatives at the Center for Strategic and Inte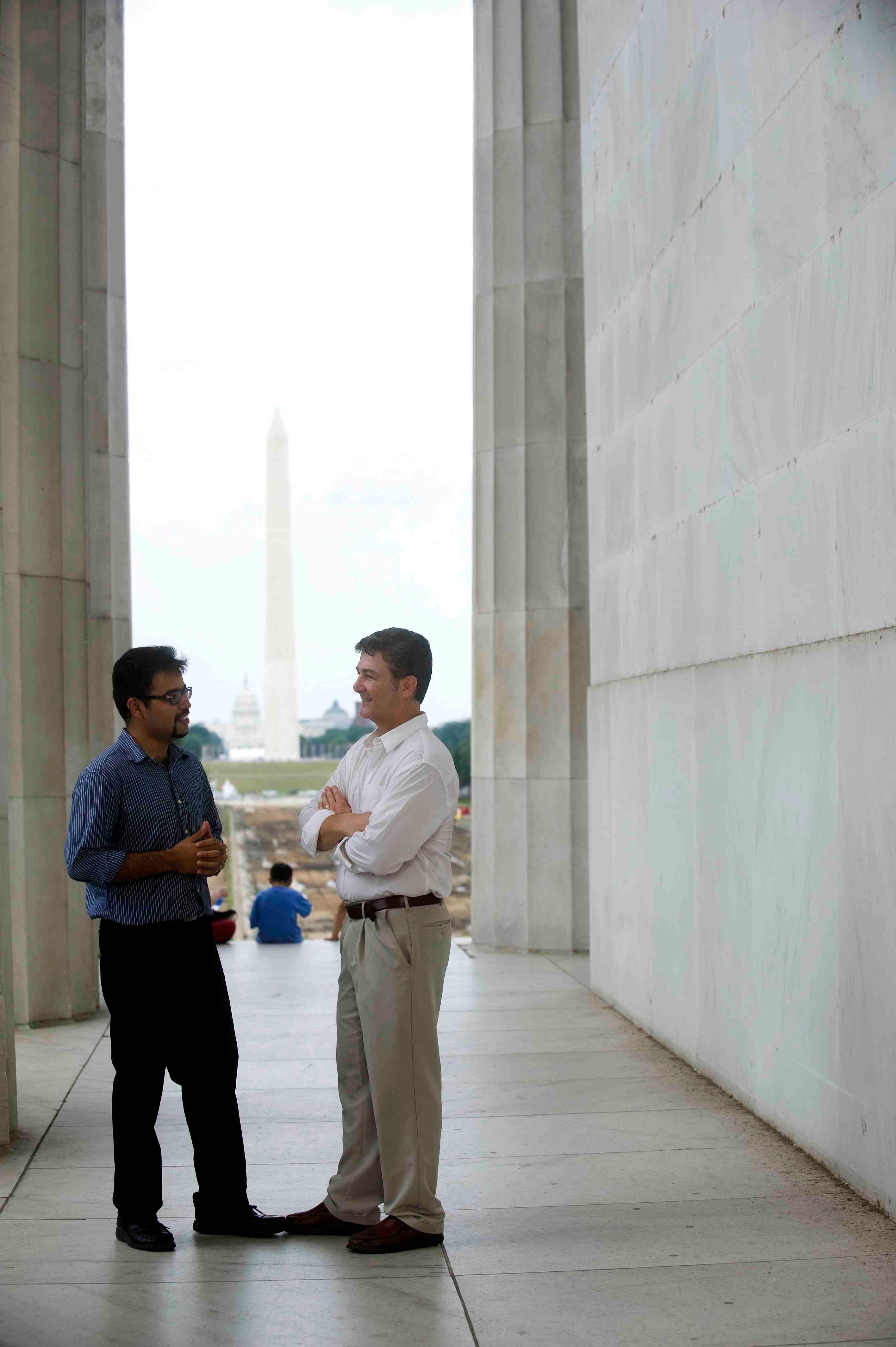 rnational Studies, has also joined the faculty to teach a course on National Security: Congress vs The President from July 10 through August 9.
LBJ School Assistant Professor Jane Lincove will also be teaching a course in Washington on Cost-Benefit Analysis for Public Policy from June 5 through June 16.
The LBJ School Washington Program was launched in May 2011 with two graduate seminars. The program is expanding to include a larger number of summer courses, and within three to four years, will evolve into a full semester of courses to complement D.C.-based internships, career fairs, alumni events, and other programs.
"Our rapidly growing Washington Program provides our students new academic and professional opportunities in our nation's capital, and remains one of my highest priorities for the School," said Robert Hutchings, dean of the LBJ School. "We look forward to the continued expansion of the program and to the many benefits our stronger presence in Washington will afford our students, as well as alumni and other professionals seeking continued education in public affairs and public policy."
The LBJ School's connection to Washington, D.C. goes back to its founding 40 years ago by the 36th President of the United States, Lyndon B. Johnson. In addition to having strong roots in Texas, the Johnson School has long had a strong national and international presence. Hundreds of LBJ School alumni call D.C. home, occupying senior positions in federal government, think tanks, and many other institutions.
For more information on the program, including course descriptions, visit the Washington Program Overview.