BY: Justin Sykes
As Texas gears up for the 83rd Legislative Session this January, high-stakes testing may be one of the issues on the agenda. Carolyn Heinrich, Director of the LBJ School's Center for Health and Social Policy, is doing everything she can to make sure lawmakers are informed prior to the start of this debate.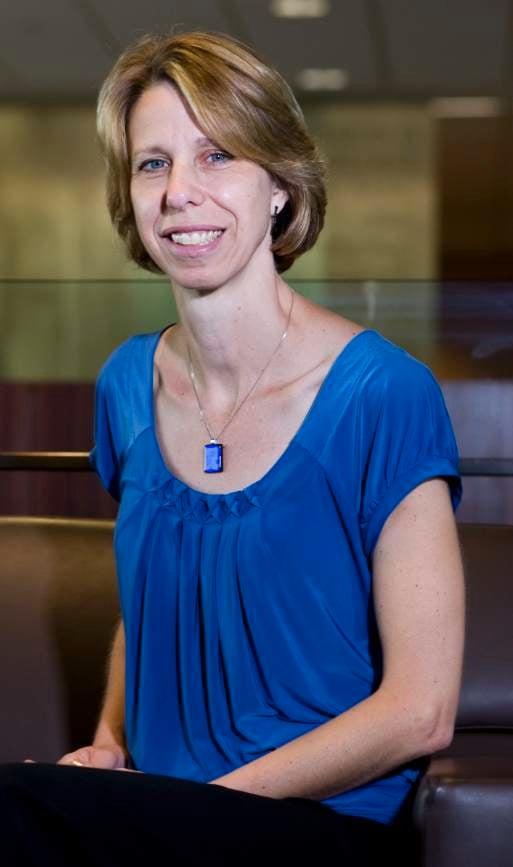 In its second year of implementation, controversy continues to swirl around the new State of Texas Assessment of Academic Readiness (STAAR) test. While proponents defend the test as a way for the state to measure if students are learning what they should, critics have questioned the test's reliability and raised concerns about potentially harmful effects on students.
Heinrich recently participated in two major discussions on high-stakes testing in an effort to draw attention to the issue and engage the public. Her goal is for lawmakers to be aware of the research on student testing and the public's concerns.
On a panel at the second annual Texas Tribune Festival, Heinrich said she supports testing as a diagnostic tool to see where schools can improve but cautioned against attaching too many high stakes to standardized tests.
"We want students to have a love of learning not a love of how do I get the right answer to this question," said Heinrich at one point during the discussion.
According to Heinrich, research shows that being told over and over again that they have failed can have a discouraging effect on students, especially when they do poorly due to circumstances outside their control.
Heinrich also pointed out that these tests are imperfect measures of student achievement. "We sample from domains of knowledge. We sample from batteries of test questions, and then we sample students' performance on a given day. The kid who gets a text message from his girlfriend two hours before he takes the test saying that she's breaking up with him is going to blow the exam on that day," said Heinrich.
On Sept. 24, Heinrich moderated a roundtable discussion of academics, policymakers and advocates. Approximately 500 people attended the event.
At the start of the evening, Heinrich invited political representatives and legislative staff in the audience to stand. The purpose of the forum, she said, was so that those who would be making policy could hear from experts and the public.
One lawmaker speaking at the event echoed Heinrich. State Rep. Jimmie Don Aycock, who sits on the House Public Education Committee, said he had intentionally brought no prepared remarks because his job in the Texas legislature is to listen.
In addition to Aycock, the roundtable also included Dr. Linda McNeil, Dr. Angela Valenzuela, Workforce Commissioner Tom Pauken, Todd Williams of Commit! and Dr. David Anthony from student advocate group Raise Your Hand Texas.
After hearing from all the speakers, Heinrich opened the floor to questions from the audience. Topics of interest ranged from what other metrics schools could use to evaluate students to how vouchers and charter schools relate to accountability.
An Austin special education teacher in the audience suggested a test at the beginning and the end of the year to measure student improvement. When she gave the current state test last year, her third grade special education students started crying because the material was so difficult and unfamiliar. "I didn't get into this job to make kids cry," she said.
In addition to asking questions of the speakers, attendees could make their voices heard on Twitter using the hashtag #LBJMU. Over 30 Twitter users tweeted 285 times using this hashtag, including State Rep. Donna Howard, who represents parts of Austin in the Texas House.