Addition includes a distance learning classroom and a remote television and radio studio
AUSTIN, Texas, April 26, 2012 -- The LBJ School of Public Affairs is proud to announce the launch of a newly-designed Wasserman Media Center, which includes a state-of-the-art Distance Learning Classroom and a one-camera studio to be used for remote television and radio interviews for faculty.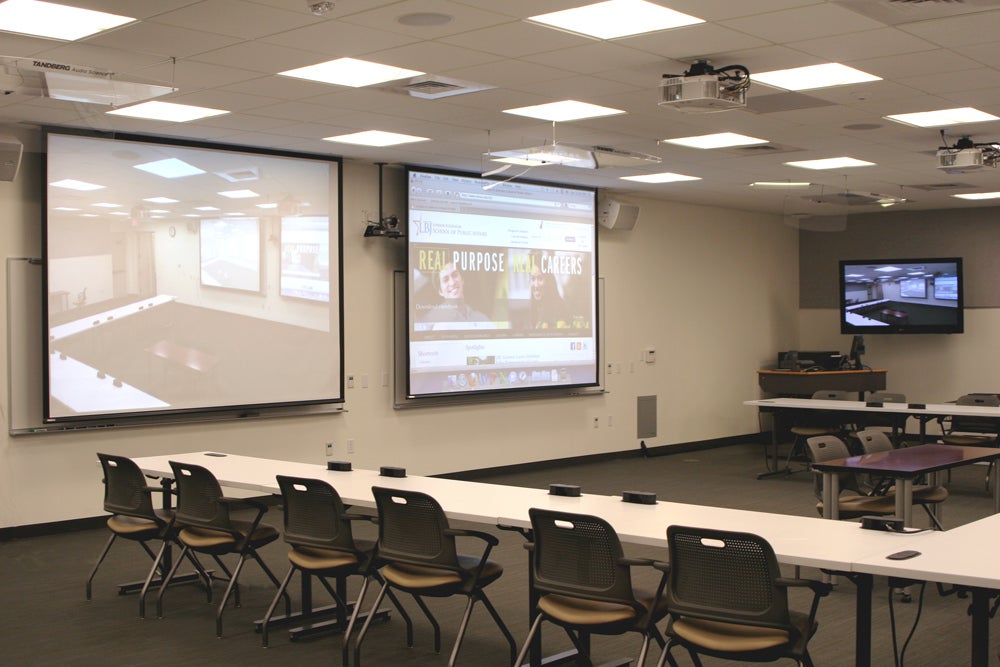 The Distance Learning Classroom allows for guest lecturers to speak to and interact with students in a classroom setting without the necessity and cost of travel. Staffed by a skilled technician, this classroom provides high definition (HD) video and audio links using compressed digital video technology for point-to-point (two parties at two different sites) or multipoint (multiple parties at multiple sites) video conferencing.
The Wasserman Studio allows the LBJ School to transmit broadcast quality video and audio to national, international and local media using campus fiber lines and technology. This studio is conveniently located in the LBJ School building, offering easier access for faculty.
The Wasserman Media Center has been made possible by the far-sighted generosity of the Wasserman Fund End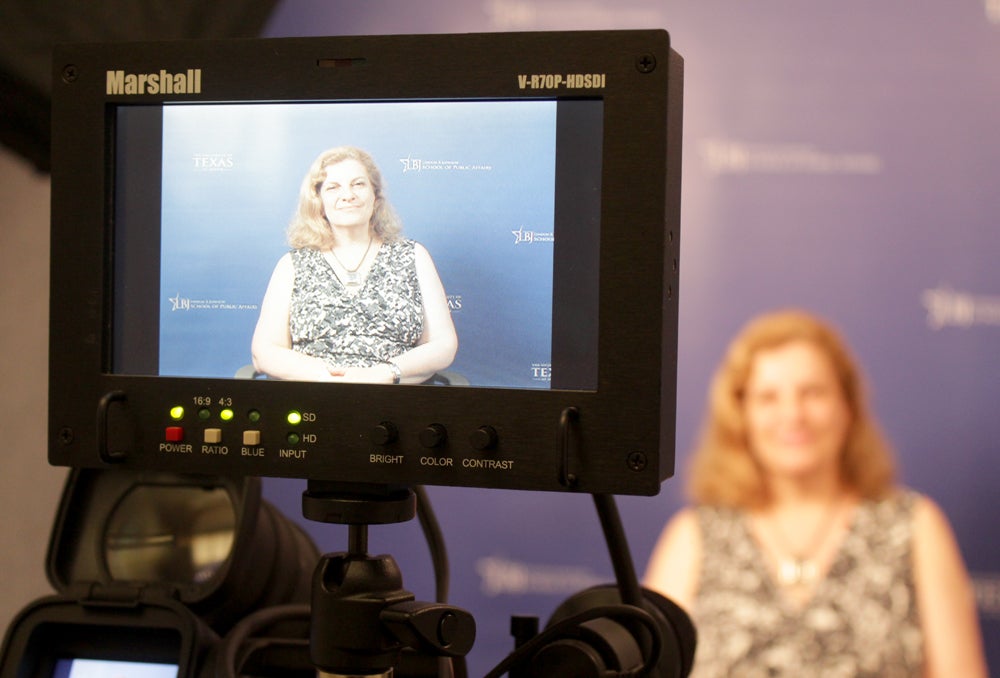 owment, which has benefited LBJ School for nearly 30 years. The Fund was created to support the School's efforts to be at the forefront of integrating modern technology into research and instruction and originally was used to create the Edie and Lew Wasserman Public Affairs Library in 1983. Given the dramatic revolution in information technology, the mission of the Fund has been expanded to assist the School in establishing, operating and maintaining state-of-the-art information technologies that allow the LBJ School community to stay actively involved in the global policy arena. The Fund will also be used to replace and maintain information technology equipment in the School's other technology-enhanced classrooms.
If faculty would like to request time in the studio, or if media would like to arrange to interview faculty via the School's Wasserman Studio, please contact Kerri Battles at 512-232-4054 or kerribattles@austin.utexas.edu to arrange for scheduling.