LBJ School faculty members delve into the greater ramifications of the recent Supreme Court rulings on the Affordable Health Care Act, immigration and mandatory life sentences for juvenile offenders. For state lawmakers and policymakers, the rulings mark just the beginning of what, in some cases, represent major, sweeping changes to state laws and policies.
BY Victoria DeFrancesco Soto, LBJ School Adjunct Professor
The political implications of the Supreme Court's SB 1070 ruling are a wash as far as the November election is concerned. On the one hand, the President can point to three out of the four provisions being blocked. On the other hand, Romney and the GOP can point to the heart of SB 1070, the "show me your papers" clause, standing intact.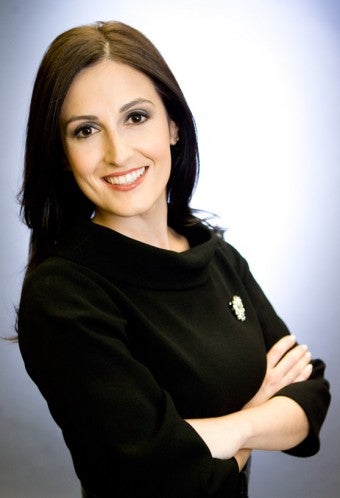 There will be a great deal of finger-pointing and spin between both camps, but the split decision will have few implications for the 2012 campaign. Today's decision will neither make it nor break it for either candidate or party, for that matter. The long-term political implications are clear, there is little patience left for piecemeal immigration policy. The states have been warned that they can't stick their nose in federal business, but the federal government has been shown that if they don't get their act together they'll have to endure some state meddling. Regardless of who the President is come January 2013 he will have to stop dancing around and put together a comprehensive reform.
If the Supreme Court had held up the entirety of SB 1070, then the take home message would be that immigration policy was not solely the domain of the federal government. In fact, for the first 100 years of our history, immigration control was left up to individual states and there was no federal level regulation. It wasn't until the 1875 Immigration Act that the first federal policy was put into effect, although it was a rather general policy, barring prostitutes and criminals from coming to the United States. Immigration as a federal level policy was further cemented through the Chinese Exclusion Acts of the late 1800s, the early 20th Century Immigration Quotas, and the founding of the Border Patrol in 1924. At its core, SB 1070 wanted to turn back the clock to when immigration policy was a state level issue.
Dr. Victoria M. DeFrancesco Soto received her Ph.D. from Duke University and was recently named one of the top 12 scholars in the country by Diverse magazine. Victoria's research analyzes how social identities shape political behavior. Her academic work focuses on: campaigns and elections, political marketing, women, race and ethnic politics, and immigration.
BY Michele Deitch, LBJ School Senior Lecturer
The Supreme Court's welcome decision in Miller v. Alabama, the case dealing with juvenile life without parole, was no surprise to anyone who has been following the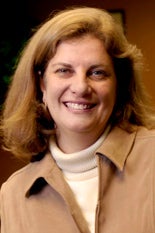 Court's jurisprudence in recent years. Miller is the latest in a line of cases that have ruled, essentially, that children are different from adults and that the criminal justice system must take account of these differences.
In 2005, the Supreme Court ruled in Roper v. Simmons that youth under age 18 are ineligible for the death penalty, regardless of their crime. The Court reasoned that the teenage brain is still developing, and this means that youth are both less culpable for their actions than adults and more susceptible to rehabilitation. This same logic undergirded the Court's next relevant decision in Graham v. Florida in 2011. Graham challenged the use of life without parole for teens who committed non-homicide crimes such as burglary or rape. The Court said that it was unconstitutional to send a child away to prison for the rest of his life for a crime in which there was no loss of life. The Justices could have drawn a distinction between older and younger teens, but declined to do so. They drew a bright line at age 18 and said once again that "children are different from adults."
The Supreme Court tends to conduct its business by selecting cases that chip away, from an analytic standpoint, at legal quandaries. The Justices rarely leap into unexplored territory or rule more broadly than they need to. So the next logical question for them to consider was whether life without parole would be unconstitutional for juveniles who committed homicide offenses. That challenge presented itself in the Miller case and the companion case, Jackson v. Florida. Miller involved a mandatory life without parole sentence imposed on a 14-year old youth who was party to a murder that occurred in the course of arson. Jackson involved a 14-year old who was part of a group of teens who killed a store clerk in the course of a robbery, but he himself stayed outside the store and was not the shooter.
Michele Deitch is an attorney with over 26 years of experience working on criminal justice policy issues with state and local government officials, corrections officials, judges, and advocates. She holds a joint appointment as a Senior Lecturer at the LBJ School of Public Affairs, where she teaches graduate courses in criminal justice policy, juvenile justice policy, and the school-to-prison pipeline.
BY David Warner, Wilbur J. Cohen Professor in Health and Social Policy
The Supreme Court's decision to uphold the Affordable Care Act means that changes already implemented will remain and projected changes in availability of insurance, penalties for those who do not obtain coverage, changes in taxes and fees, and optional expansion of state Medicaid programs will all proceed as legislated in 2010.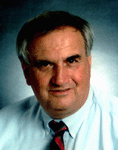 Changes which have already been implemented include guaranteed issue for children with no lifetime limits, short term subsidies for employer funded health coverage for retirees younger than 65, a limited high risk pool, coverage for young adults on their parents plans, and restrictions on pre existing condition limitations on insurance. In general these changes have been popular although they are not without cost to insurers. The short term changes for the retirees and high risk pool enrollees will be folded into the proposed state level insurance exchanges.
The exchanges which are now mandated at the state level will serve to provide coverage for many who have found it difficult to obtain coverage before and will provide income based subsidies through tax credits. Those who do not obtain insurance will have to pay an additional tax based on their income to the IRS. These exchanges will be far from universal. Large companies will not be eligible to use them and there may be separate exchanges for small businesses [under 50 employees] and individuals. If a state does not opt to develop an exchange then the federal government will operate one. Currently regulations say that a state must have developed an approved plan for an exchange by January 1, 2013 otherwise the federal government can develop and run one. Since states are given some leeway in the richness of the benefit package they choose and other issues it would seem generally to their advantage to develop an exchange.
David Warner if a Professor of Public Affairs at the LBJ School of Public Affairs. His major research and teaching interests are in health finance, health policy and economics.