Recent LBJ School graduate Eric Borden is the recipient of a German Chancellor Fellowship and will be spending the next year in Germany working on a research project of his own design focusing on renewable energy.
Also known as the Bundeskanzler or Buka Fellowship, the aim of the program is to give young leaders the opportunity to spend an extended period of time in Germany at an early stage in their careers. Buka Fellows are not required to speak German and come from a variety of backgrounds and disciplines.
Borden was chosen for his research proposal titled "Energy Storage Technology and the Large-Scale Integration of Renewable Energy."
"The current path that energy production is on is unsustainable and unhealthy for the world," said Borden. "Large-scale integration of renewable energy, which is what my project will focus on, has the ability to change that path. This is a unique time in the energy world because the status quo is starting to be challenged by alternative energy sources."
For Borden, Germany is an ideal locale for his research project.
"Germany is a real energy hub, and it's an exciting place to go in terms of the energy field," said Borden. "Germany has focused research and development efforts towards renewable energy and created some novel policy designs."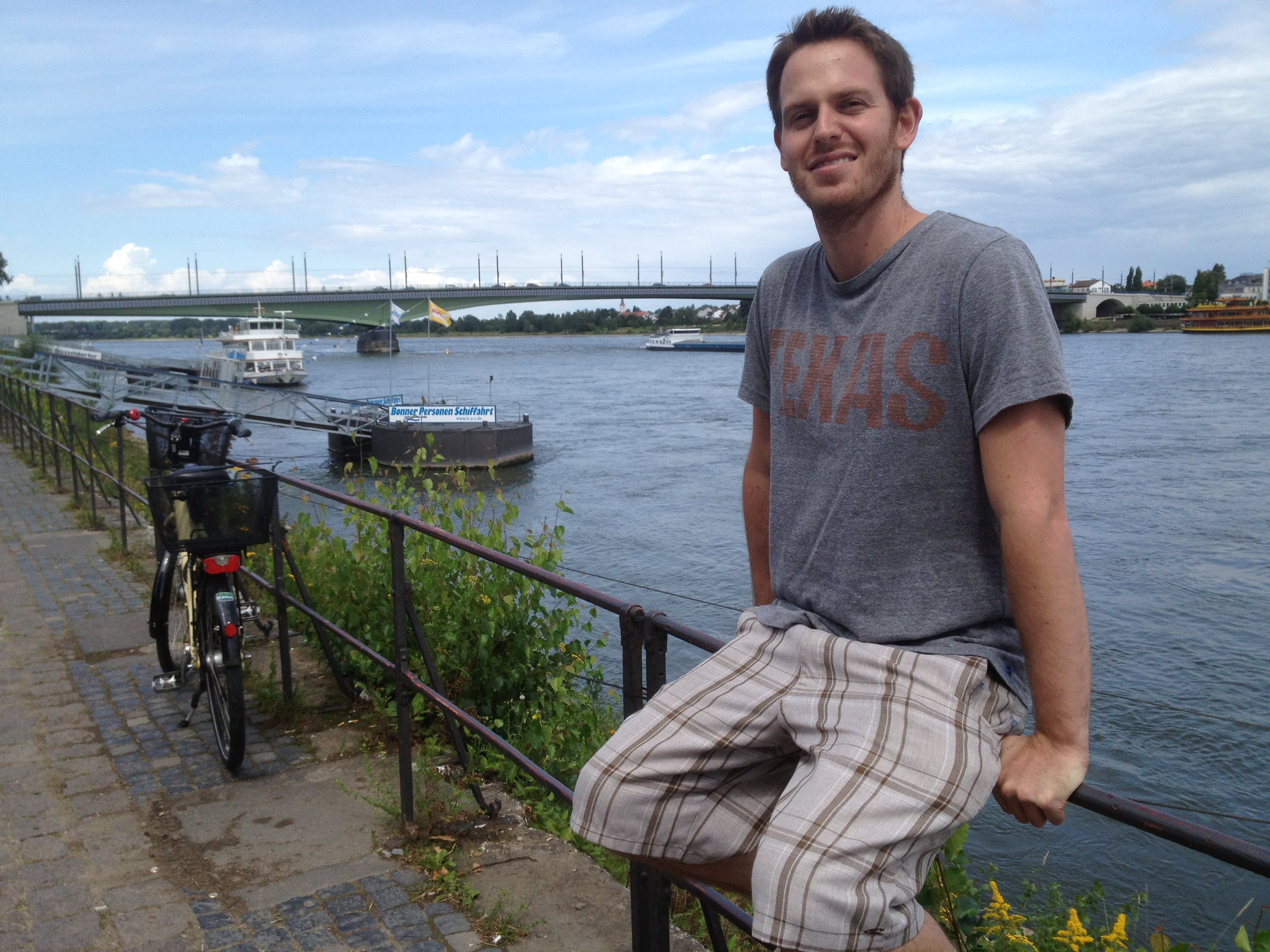 According to Borden, Germany has set a goal that 40 percent of their national energy supply should come from renewable energy by 2020. One obstacle to achieving that and higher renewable integration, says Borden, is the ability to store renewable electricity on the national level.
That is where his research will come into play. For the next year, Borden will work with DIW Berlin, an economics research group, which will use Borden's work in the creation of a economic model focused on the impact of electricity storage on Germany's electrical system.
"The main renewable energy sources that Germany is looking at are wind and solar. Because the wind doesn't blow all of the time and the sun doesn't always shine, it helps to be able to store solar and wind power for use during times of high demand," said Borden. "The ability to store electricity on a large scale would be a huge road bump to get over and could make renewable energy much more competitive with fossil fuels."
According to Borden, the ultimate goal of his research is to provide better information to policymakers about the long-term viability of renewable energy.
"There is a lot of misinformation out there about renewable energy. The ultimate goal of my research will be to provide accurate information about renewable energy and the role of energy storage. That's where research like this can be really helpful in putting out the economic, technical and political considerations that will allow those in charge to make informed decisions."