LBJ School of Public Affairs to Host Centennial Conference on Lady Bird Johnson's Environmental Legacy in Spring 2013
In commemoration of the 100th anniversary of Lady Bird Johnson's birth, the Lyndon B. Johnson School of Public Affairs will host a conference in Spring 2013 that will focus on Mrs. Johnson's environmental legacy. This event will be one of many planned events honoring the Lady Bird Johnson Centennial celebration, which will take place from the Fall of 2011 through the Summer of 2013.
In February 1965, the University of Texas Board of Regents proposed to President Lyndon Johnson and Mrs. Johnson that the university build two different but complementary facilities. One would be a library for Johnson's presidential papers, the other a school of public affairs that would better prepare young men and women for public service careers.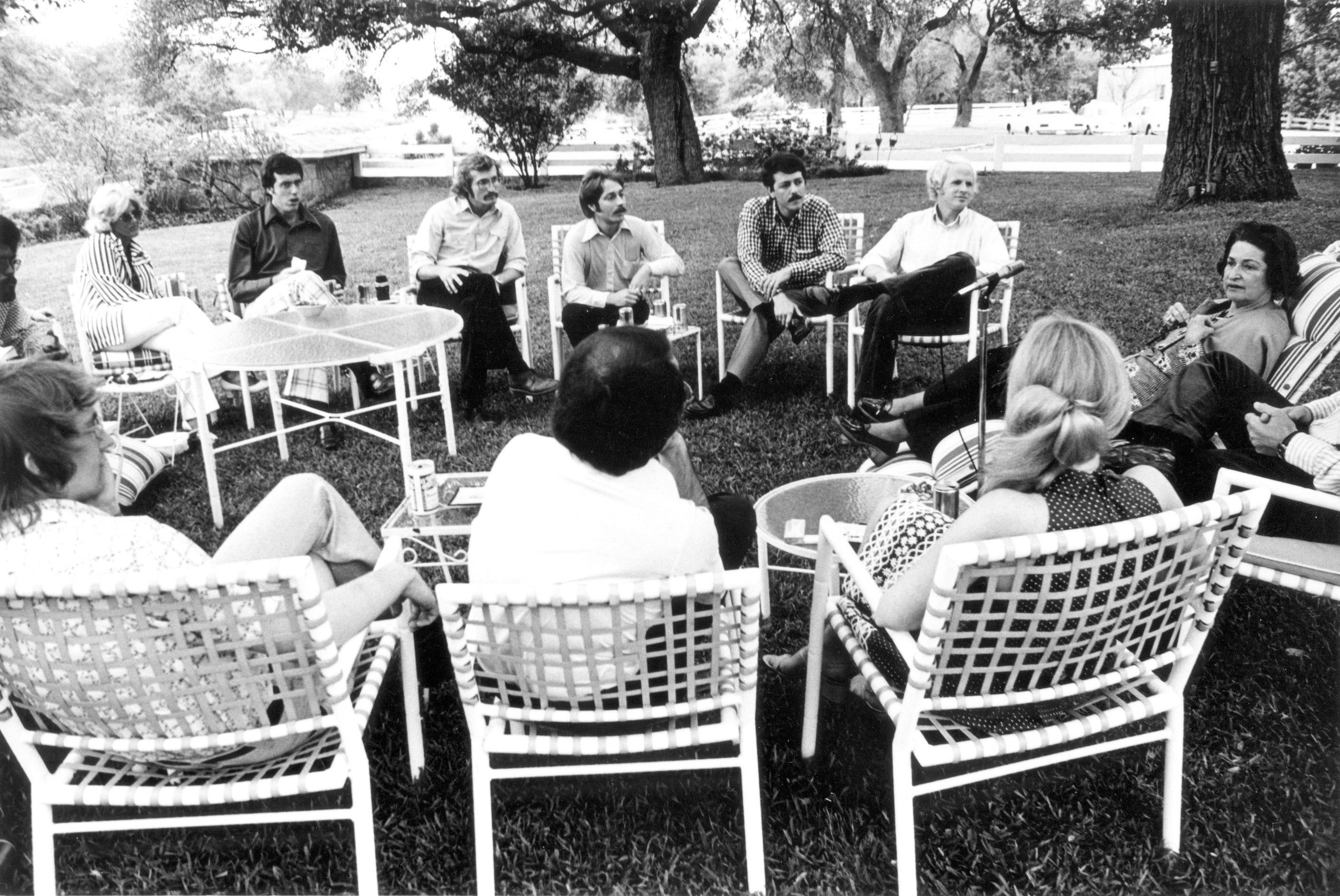 "It was the concept of the School that particularly interested Lyndon," wrote Mrs. Johnson in a letter published in the LBJ Library and LBJ School dedication program, May 22, 1971. "Time and again I heard him speak of his wish for more schools to train young people for work in government– at elective or appointed levels — especially a school in our part of the country. He said that he wanted to help give young people from this part of the world the opportunity to enter the bloodstream of American political thought and real doing."
After President Johnson's passing, Mrs. Johnson maintained a regular presence at the School and invited students to informal gatherings at the Johnson Ranch. Today, having graduated over 3,300 students, the LBJ School continues to advance its growing reputation as the most innovative among top tier public policy schools.
More information to come. Check back for updates.
For more information on the Lady Bird Johnson Centennial year, organizations partnering in the Centennial celebrations and for a list of events, please visit the official Lady Bird Johnson Centennial website at ladybirdjohnson.org/centennial/.