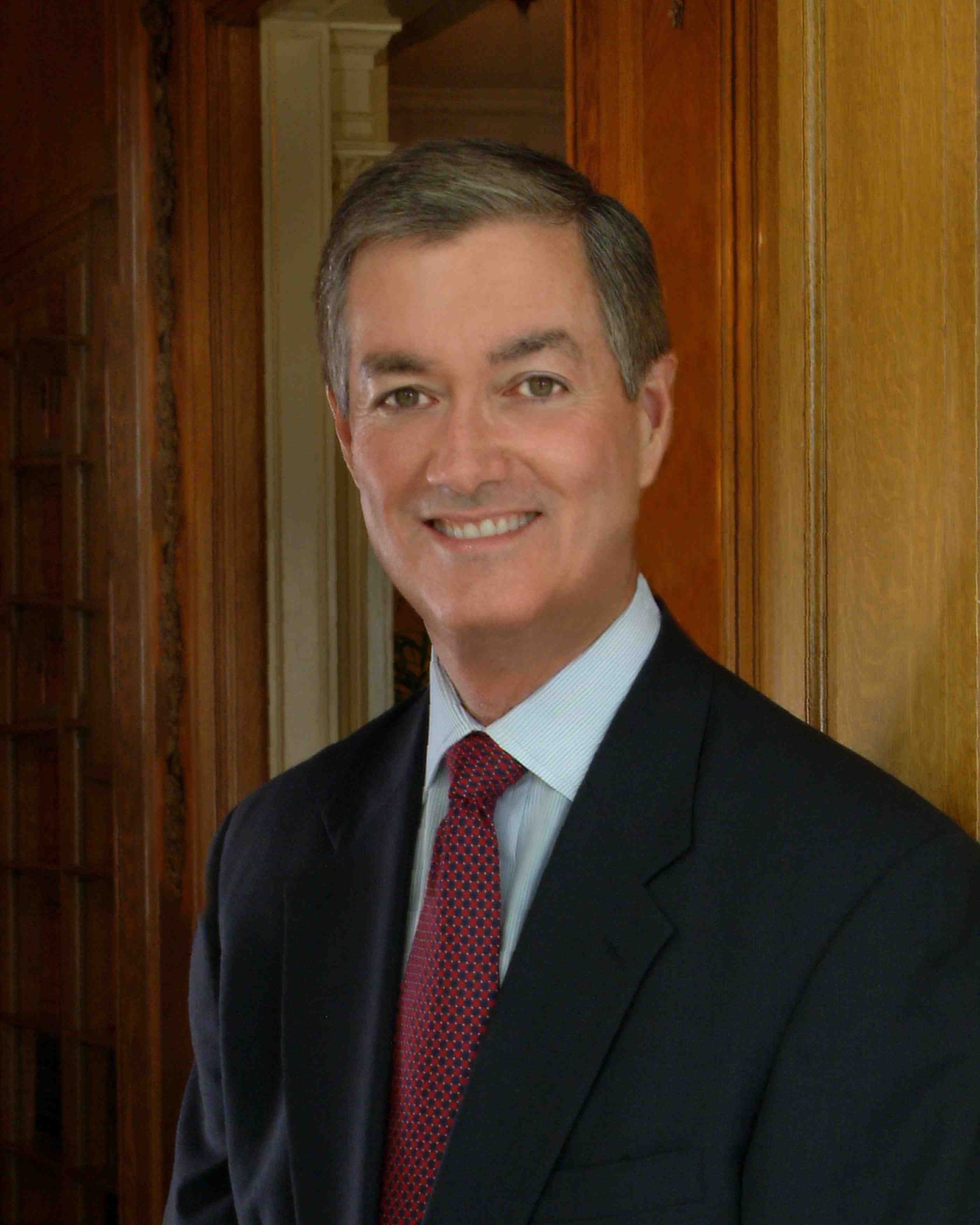 AUSTIN, Texas, April 19, 2011 — Bill Owens, the former fovernor of Colorado and an LBJ School alumnus, will deliver the convocation address on Saturday, May 19, to the 2012 graduating class of the Lyndon B. Johnson School of Public Affairs at The University of Texas at Austin. The 2012 graduating class marks the 40th anniversary of the inaugural class which graduated in 1972.
Owens served two terms as governor of Colorado from 1999 to 2007 and was reelected by the largest margin in Colorado history. During his two terms, Owens worked to improve transportation infrastructure, reform education and lower taxes. The National Review called him "America's best governor" in a cover story in 2002.
"I am delighted that Gov. Owens has accepted our invitation to deliver the 2012 convocation address," said Robert Hutchings, dean of the LBJ School. "As we celebrate the 40th anniversary of our first graduating class, Bill Owens sets an example for this year's graduates of a public servant who has made positive and lasting changes through his own exceptional career. We are particularly glad that one of our own distinguished alumni is playing such a pivotal role in our 40th anniversary commemoration."
Prior to his election as governor, Owens served as state treasurer for four years, where he was responsible for the management of a $4 billion portfolio. Owens served as a Colorado state senator from 1989 to 1995 and as a Colorado state representative from 1983 to 1989.
Owens served as non-executive Vice Chairman of the Royal Bank of Scotland, on the consulting staff of the Big Eight firm of Touche Ross & Co, known today as Deloitte, as well as with the Gates Corporation.
Today, Owens is managing director of Renew Strategies, a Colorado-based water and land development company. He is also a senior adviser at PCL Construction Enterprises, Inc., the largest construction company in Canada and the fifth largest construction company in the United States. Owens is also a senior fellow at the University of Denver's Institute for Public Policy Studies.
Owens received his Master of Public Affairs (MPAff) from the LBJ School of Public Affairs in 1975 and a Bachelor of Science from Stephen F. Austin State University.
Complete information on LBJ School commencement activities