Professor Jacqui Angel's article on women and health coverage was awarded the Charles E. Gibbs Leadership Prize for the best paper published in Women's Health Issues in 2011.
In her article titled "A Window of Vulnerability: Health Insurance Coverage Among Women 55 to 64 Years of Age", Angel focuses on one particularly vulnerable group of women, those who find themselves without adequate health insurance coverage when their older husbands retire.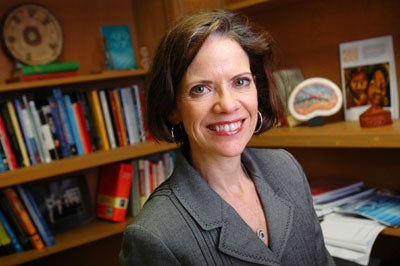 "This vulnerability results from the fact that Medicare eligibility is individually determined, and a woman younger than 65 cannot qualify on the basis of her husband's age," said Angel. "If she does not have her own employer-sponsored insurance or if she cannot afford private coverage, she can find herself without insurance at an age when health risks increase steeply."
According to Angel, this "window of vulnerability" would be closed by the new health reform legislation, which would provide access to affordable coverage for some of these women.
Other solutions are also possible, including reducing the age of Medicare eligibility to 55 or basing program eligibility for both partners on the age of the older spouse, says Angel.
"Although such a policy innovation would address one major shortcoming of the present system, our research shows that as a result of multiple factors, including a lack of health insurance among minority husbands, minority group women face additional barriers to adequate health insurance coverage," said Angel.
Additionally, Angel says her research indicates that current and future generations of women will need to become far more literate and informed about financial matters, including life and health insurance coverage.
The article was co-authored with her colleagues at Harvard University and at The University of Texas at Austin, Jennifer Karas Montez and Ronald J. Angel. The manuscript was published in Women's Health Issues Volume 21, Issue 1 (January/February 2011), pages 6-11.