By Juvenile Justice Policy Students at the LBJ School of Public Affairs
In the fall of 2011, LBJ School Professor Michele Deitch, a lawyer and expert on the U.S. criminal justice system, led a course on juvenile justice policy. By the end of the semester, students were so invested in the topic that they chose to extend the course through the spring to translate their research into action.
Recently, five LBJ School students led a panel discussion to share their experiences and start a conversation about how to conduct new research on criminal justice at the School.
"This has been one of my most challenging and fulfilling personal experiences," said second-year Master of Public Affairs (MPAff) student Rena Pacheco-Theard. "We have been enabled to do meaningful research and learn about these critical issues first-hand, through site visits and conversations with key stakeholders."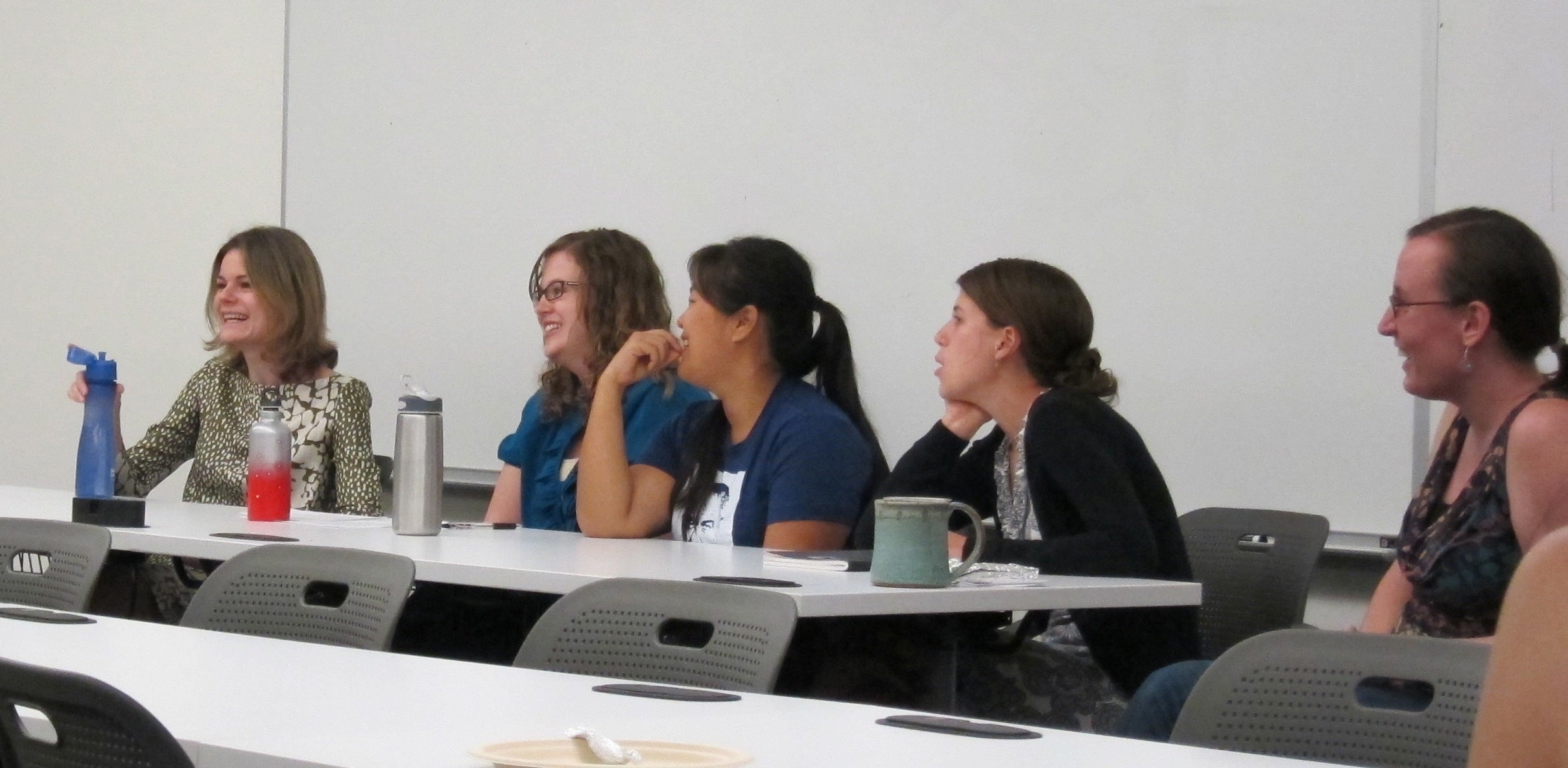 Through strategic project assignments and expert guidance, students produced high quality research on some of the most relevant issues to juvenile justice reform in Texas.
Anna Lipton Galbraith, a first-year MPAff student who conducted a statewide survey of the conditions under which juveniles are housed in adult county jails, said, "We knew this topic was important because we started contacting jail administrators and realized that no one had asked them for this information. They offered valuable insights that need to be heard in Austin."
Using the information collected through this survey, Lipton Galbraith coauthored a report with law student Jordan Pollock and Michele Deitch. The report, Conditions for Certified Youth in Texas County Jails, will be released in May.
The importance of collaborating and reaching out to stakeholders and advocates was a prominent theme on the panel.
"Action-oriented research means surveying your field of interest, identifying gaps in knowledge and areas where there is some sort of political will, and tailoring your research to meet those needs," said second-year MPAff student Keri McDonald. "This requires some subject area expertise, but really it's about talking to people, getting input, and adjusting your focus as necessary."
McDonald, along with Pacheco-Theard, spent the semester researching school discipline interventions and strategies for the Travis County Breaking Schools' Rules Working Group. This team of stakeholders is trying to break the Central Texas school to prison pipeline, the trend of disadvantaged youth leaving schools and entering the criminal justice system.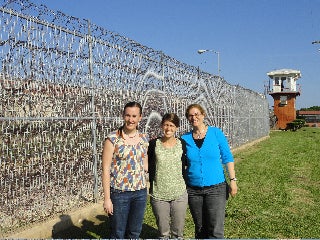 McDonald and Pacheco-Theard presented their findings to the group last week and plan on creating an online space for stakeholders to continue sharing resources to move the conversation forward.
The importance of effectively communicating research findings was another key theme that emerged. Second-year MPAff student Karen Chung's research began with an investigation of a financial analysis that helped persuade Texas lawmakers to reject a juvenile justice bill during the last legislative session.
After speaking with stakeholders and considering different ways to present the arguments, Chung adjusted her messaging and is producing an issue brief that outlines the arguments for adopting this legislation.
Rebecca Breeden, a second-year MPAff student, also spoke about the importance of understanding the political climate around juvenile justice reform. Breeden, along with co-authors Deitch and law student Ross Weingarten, conducted an extensive analysis of a proposal to raise Texas' age of juvenile jurisdiction so that 17 year olds would not be considered adults in the eyes of the law.
"In surveying stakeholders both in Texas and nationally, we realized that the political will for this proposal is brewing but not strong enough yet," said Breeden. "We want to get our research into the greater body of knowledge so that as the issue becomes more important to Texas, advocates and legislators will have this as a resource." Their research will be published in the American Journal of Criminal Law this fall.
The students also talked about how this class impacted them personally. Lipton Galbraith will be working on juvenile justice issues at Texas Appleseed this summer, and both Breeden and Chung are committed to working in the field of criminal justice following graduation.
Breeden summed up her experience by saying, "It's been incredible working on projects that may affect juvenile justice reform in Texas. I would encourage students and professors to seek out opportunities like this because it's definitely been the best part of my grad school experience."