LBJ School of Public Affairs and Hiroshima University's Graduate School (IDEC) to Offer International Joint Degrees Program
Joint International Degrees Program Created in Response to Evolving Global Policy Environment
AUSTIN, Texas, January 24, 2011 – The Lyndon B. Johnson School of Public Affairs at The University of Texas at Austin and the Graduate School for International Development and Cooperation (IDEC) at Japan's Hiroshima University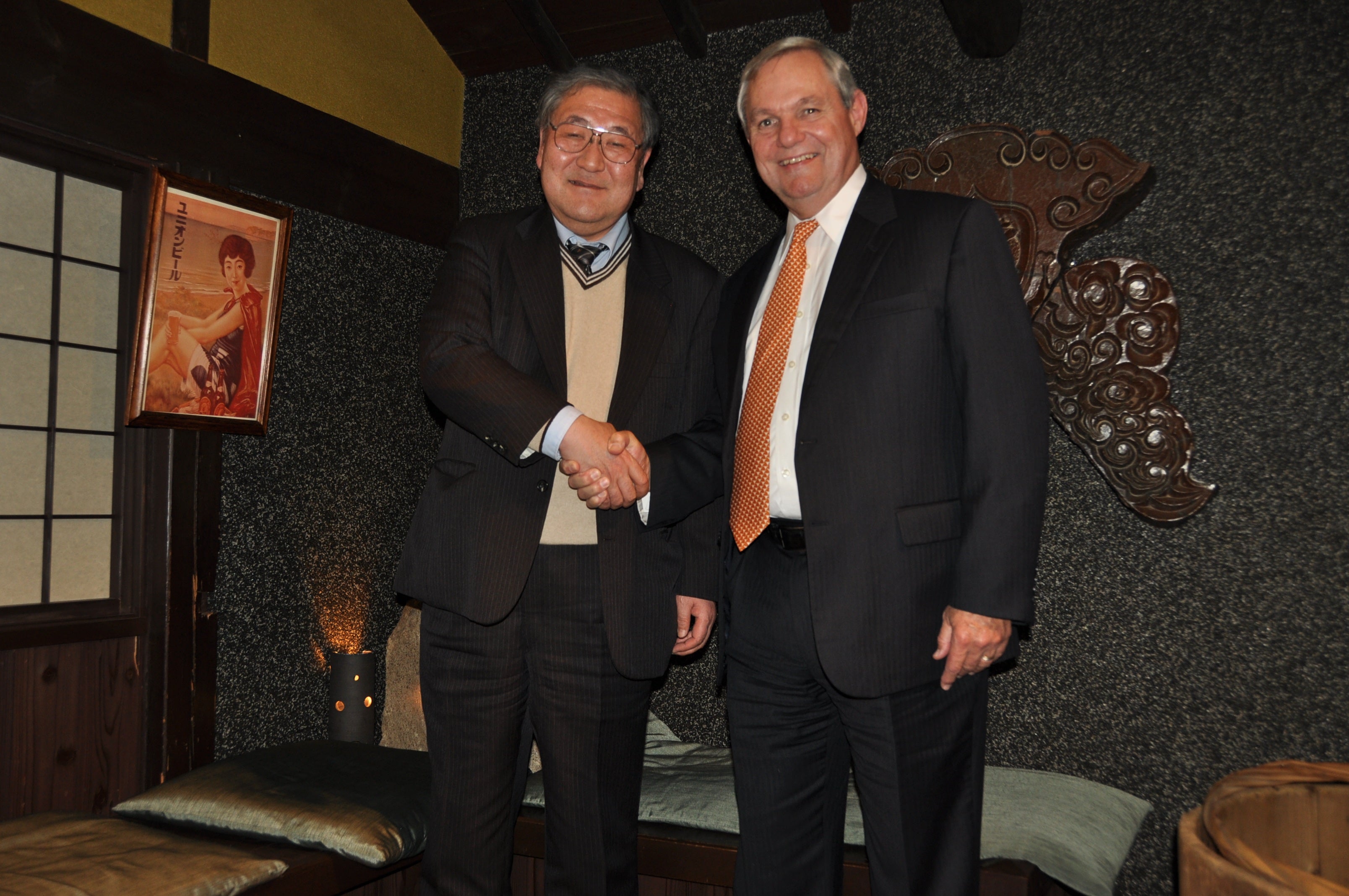 are offering a joint international degrees program leading to two graduate degrees, one from the LBJ School and one from IDEC. Under this collaborative program, students can obtain two master's degrees in three years.
The joint international degrees program combines advanced studies of global and public policy with development and regional studies to equip graduate students with the skills necessary to achieve substantial career flexibility in international organizations, government, private industry and the non-profit sectors in either the United States or Asia.
"This joint effort responds to an increased need in the public, private and non-profit sectors for specialists with an advanced understanding of global issues associated with development and international cooperation," said Robert Hutchings, dean of the LBJ School of Public Affairs. "Our graduates need to go beyond a 'made in USA' or 'made in Japan' perspective to acquire a truly global sensibility. Studying at IDEC will afford our students rich opportunities to study development assistance from an Asian perspective and gain significant field experience through IDEC's extensive ties with the Japan International Cooperation Agency. The joint program will also bring IDEC students into the LBJ School to expose them to leading American faculty and bring a more global outlook into our classrooms."
The joint international degrees program requires a minimum of one and a half years of residence in Hiroshima, Japan, and one and a half years in Austin, Texas.
At the LBJ School, the degree options are the Master of Public Affairs (MPAff) degree, an established master's program for training public policy leaders for the public and non-profit sectors, and the Master of Global Policy Studies (MGPS) degree, which goes beyond traditional international affairs programs to analyze not only the role of government in global policy but also the roles of other critical stakeholders, including the private sector and non-governmental organizations. The master's degree offerings at IDEC include the Master of Arts, Master of Education, Master of Engineering, the Master of Science, and Master of International Cooperation Studies.
For more information on international program degree offerings visit: http://lbj.utexas.edu/degreeprograms/international