LBJ School Professor Jacqui Angel Edits First Handbook of Sociology of Aging
Eighty Renowned Experts Provide 45 Chapters on the Social Forces that Shape Aging
In the context of a rapidly aging population, the recently published Handbook of Sociology of Aging, edited by LBJ School Professor Jacqui Angel and Richard Settersten of Oregon State University, looks at the new diversity of America's aging society, and the direct challenges it poses to current public policies now and in the future. It describes what sociology has to offer to the study of human aging.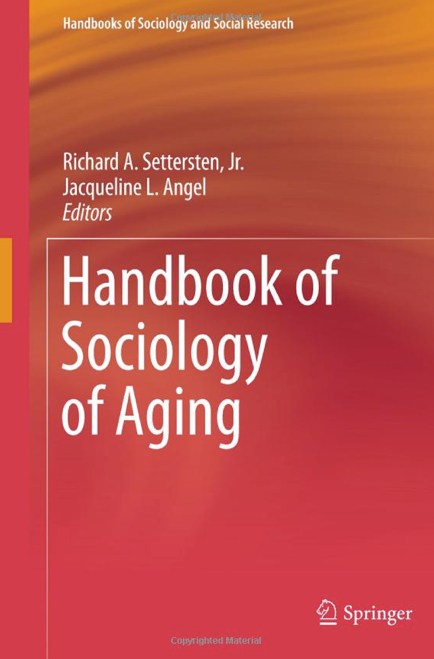 According to the handbook's editors: "Sociological research is crucial for understanding the many significant challenges and potentials of aging in the United States and beyond. Even more, sociological research is crucial for many of the problems."
The 45 chapters of the Handbook of Sociology of Aging are authored by nearly 80 renowned experts in the field, each offering a 30-year retrospective on the social forces that shape aging today. Articles highlight a number of societal issues that impact the aging population, and for each one, shows the value of investing in sociological research. It addresses topics ranging from classic to contemporary theories, diversity and inequalities, relationships, institutions, economies and government, public health and care arrangements.
"For example, we can no longer talk about 'the family', but rather about families in all their complexities," said Angel. "Non-traditional family configurations are now commonplace and policies based on outdated models of the family must be revised. These varied family configurations pose new role expectations and obligations for older adults. Sociologists are poised to shed light on what the strengths and vulnerabilities of these family forms mean for the aging of their members, and what expectations and obligations their members have for giving and receiving care."
According to the authors, retirement also needs rethinking. 'Old age' and 'retirement' used to be synonymous. But in the face of political, social, and economic change, the future of retirement in the US seems uncertain. There are many challenges in financing the retirement and healthcare needs of older people alongside those of defense, infrastructure, education and economic growth.
"The last century saw dramatic declines in mortality and morbidity," said Angel. "But living longer equals greater costs. The shrinking younger population comes at a time when pension and long-term care systems are in crisis. In 1945 there were 40 workers for every retired person receiving Social Security in the US. By 2030, each retiree will likely depend on the contributions of slightly more than two workers. Social policies, including retirement policies, need to be revised to reflect these new realities."