LBJ School Community Enjoys Day of Commencement Activities
Deputy Secretary of Agriculture Kathleen Merrigan Delivers Convocation Address
Robert Hutchings Hosts Reception, Leads March to University-Wide Commencement
AUSTIN, Texas, May 26, 2011 -- It was a day of celebration for the LBJ School of Public Affairs-- a day where family and friends were invited to watch a new generation of policy leaders receive their diplomas at the 2011 LBJ School Convocation Ceremony.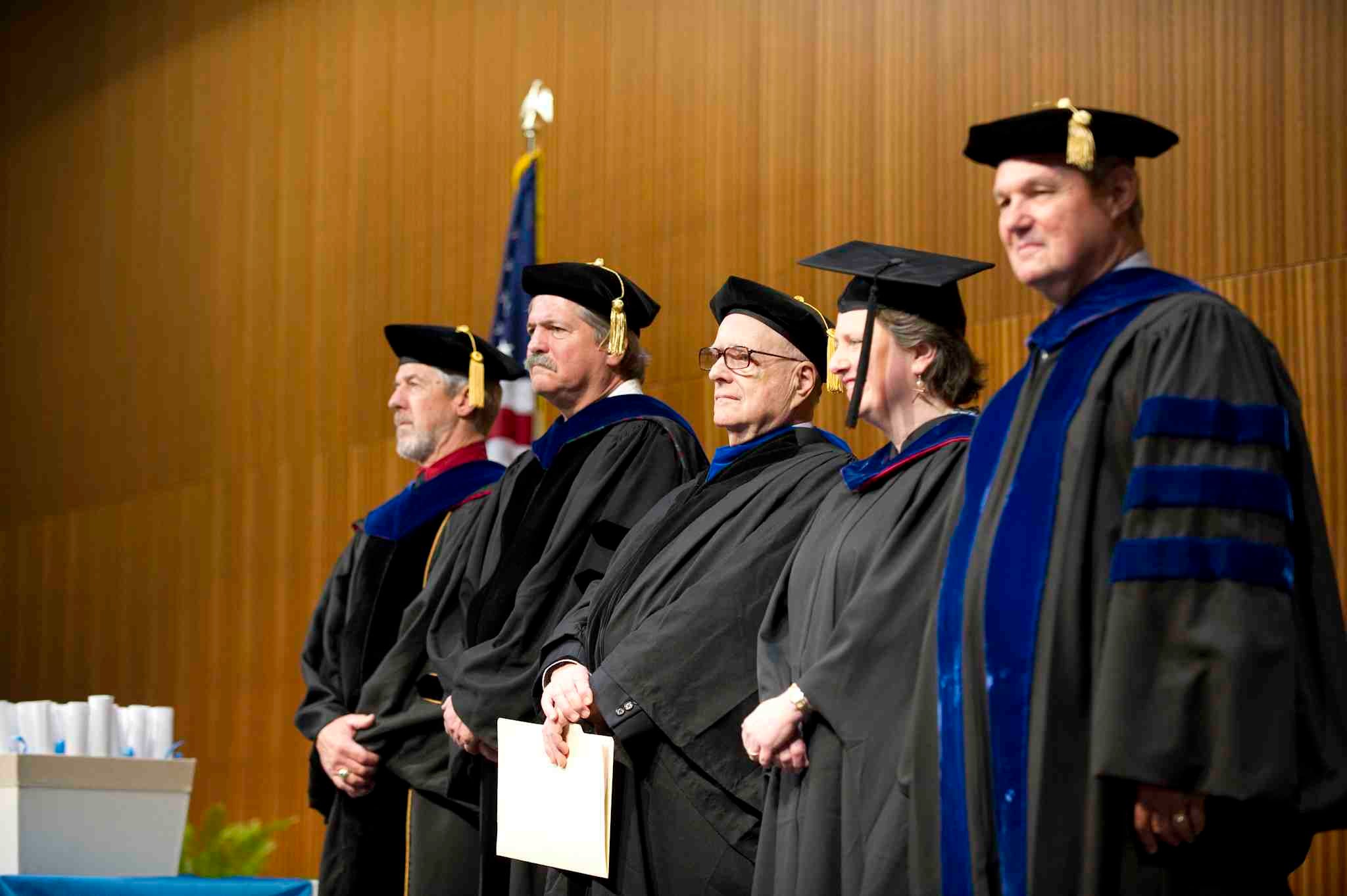 On May 21, convocation activities began in the morning with a ceremony, presided over by LBJ School Dean Robert Hutchings, where students were awarded their degrees. From the convocation address by Deputy Secretary of Agriculture Kathleen Merrigan, an LBJ School alumna, to the conferring of awards, to the student speaker's address to her fellow graduates, the morning's activities were all designed to honor the accomplishments of the graduating class. The day's activities culminated with a reception hosted by Dean Hutchings that ended in a march to The University of Texas at Austin commencement ceremony.
Dean Hutchings opened the ceremony, welcoming students, faculty, family and honored guests of the School.
"We are proud of you—your academic achievements, your service to our school and community, and your commitment to public service," said Hutchings. "You inspire us, and we hope we have inspired you."
Hutchings urged the graduating class of 2011 to embrace their new status as alumni and to stay connected to the School.
"As we say goodbye to you as students, we proudly welcome you as LBJ School alumni," said Hutchings.
Kathleen A. Merrigan, Deputy Secretary of Agriculture for the U.S. Department of Agriculture, delivered the convocation address. Merrigan graduated from the LBJ School of Public Affairs in 1987 with a Master of Public Affairs degree.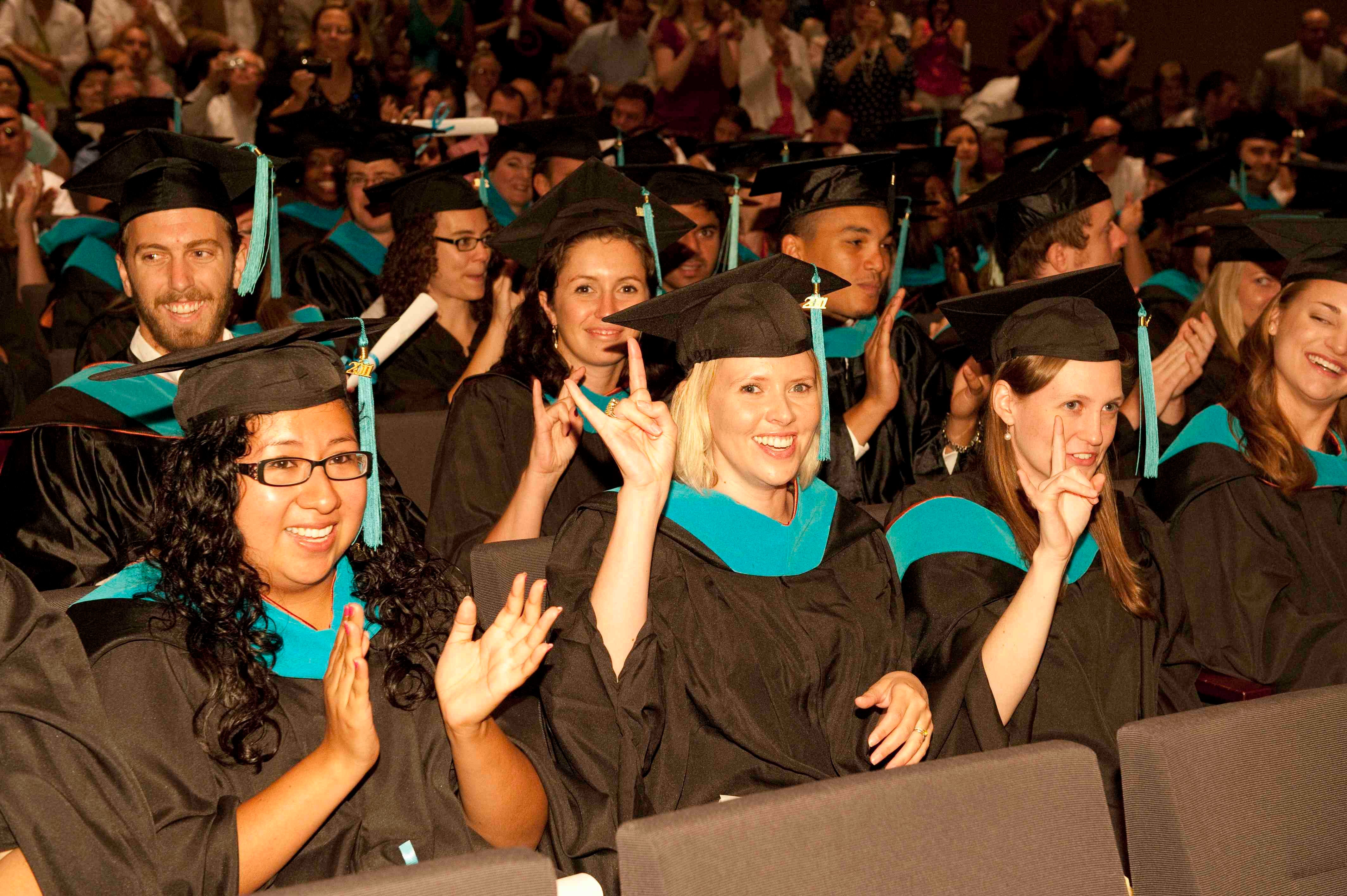 "Go out there with your dreams. Join your talented classmates. And change the world," said Merrigan. "By the way, my chief of staff- LBJ School classmate. USDA deputy under secretary for natural resources and the environment – LBJ School classmate. The first time I had to go into a meeting in the situation room in the White House where I was flanked by generals and I was incredibly nervous, I looked up and across the table I was greeted by the smiling, reassuring face of an LBJ School classmate. Ladies and Gentlemen, you're in good company."
Naaima Khan, student speaker, also took the stage with well wishes and advice for her fellow graduates.
The convocation ceremony was followed by a cake and punch reception where the new LBJ School graduates mingled with friends, family, and faculty members.
Later in the evening, Dean Hutchings hosted a reception in advance of the march to The University of Texas at Austin Tower for the 2011 University of Texas Commencement ceremony.