Published:
October 20, 2022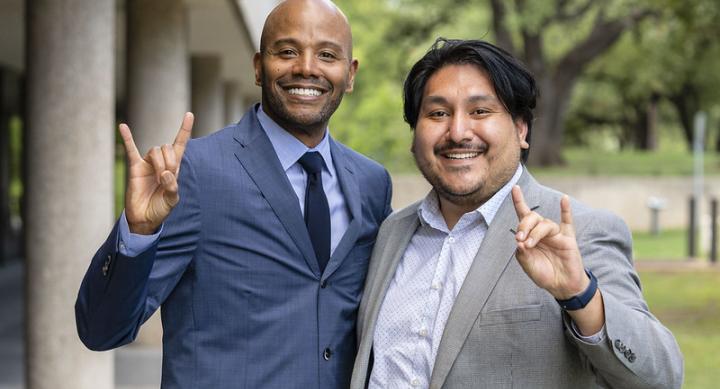 The LBJ School of Public Affairs at The University of Texas at Austin has been selected to receive the 2022 NASPAA Diversity Award.  This award recognizes a public policy, affairs or administration program that exemplifies the highest standards in diversity through outstanding contributions in research, teaching and service. 
The LBJ School Office of Justice Equity, Diversity and Inclusion (JEDI) will be recognized at the 2022 NASPAA Annual Conference in Chicago, IL, October 19-21 during the awards luncheon on Thursday, October 20.  
"The JEDI Office is truly honored to accept this Diversity Award from NASPAA," said Peniel Joseph, associate dean for JEDI and director of the Center for the Study of Race and Democracy at UT Austin. "This recognition reflects the LBJ School's efforts to create an inclusive learning environment that trains a new generation of policy experts."
"We are honored to receive this award and look forward to working together to further advance justice, equity, diversity and inclusion across the ecosystem of public affairs and administration," said Estevan Delgado, director of JEDI. 
LBJ School Dean JR DeShazo established the JEDI office in December 2021. Its mission is to amplify the LBJ School's commitments to core values of justice, diversity, equity and inclusion along three key areas: composition, culture and curriculum. Joseph serves on the dean's executive leadership team. 
The NASPAA committee was impressed by the school's overall application, consistent presence at NASPAA, and vision and ingenuity for diversity issues. NASPAA, or the Network of Schools of Public Policy, Affairs, and Administration, is the global standard in public service education. NASPAA is a nonprofit 501(c)(3) membership association with over 300 institutional member schools at U.S. and non-U.S. universities that award degrees in public administration, public policy, public affairs, non profit and related fields.