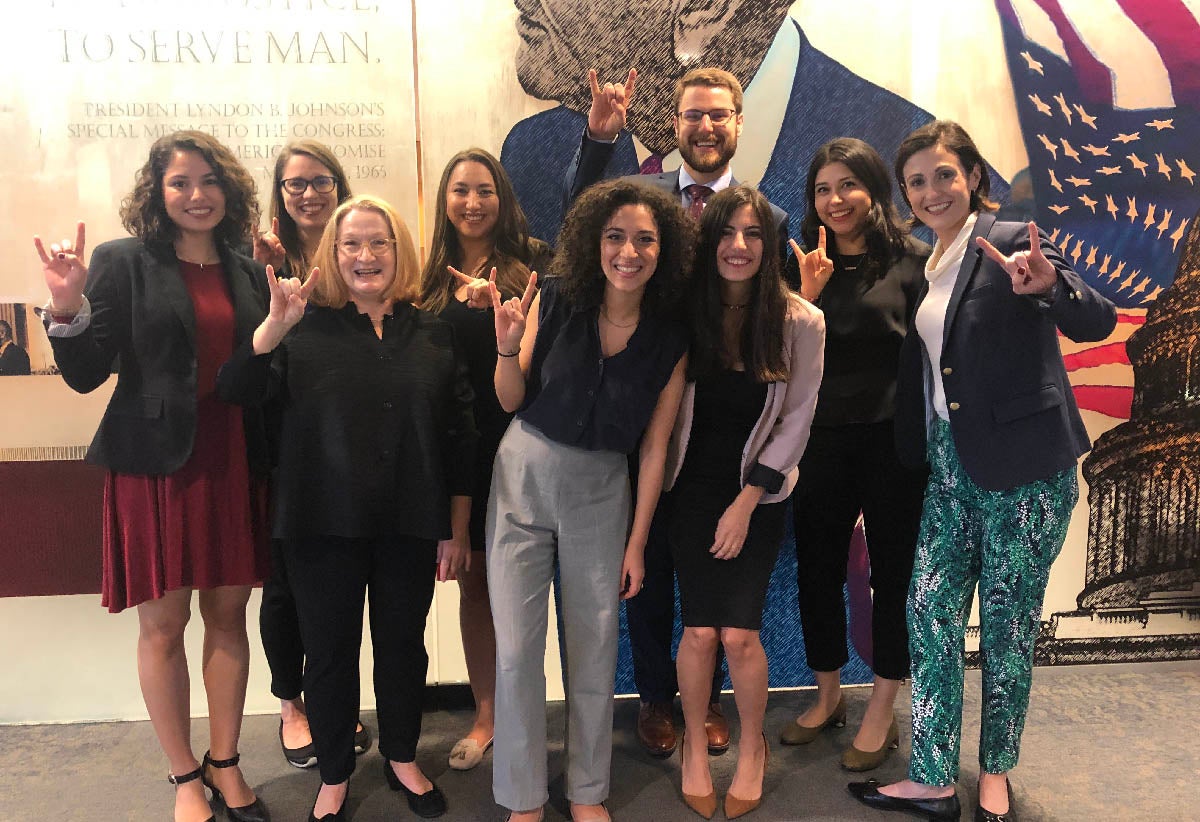 LBJ students and faculty participating in the 2019 NASPAA-Batten Student Simulation Competition.
Left to right: Megan Marie Maldonado, Cara Pavlak, Professor Ruth Wasem, Carolina Miranda, Abby Attia,
Matt Smith, Lara Eid, Michelle Rueda, Professor Victoria DeFrancesco Soto.
NASPAA's "Host Nations: A Refugee Simulation" will feature 585 students around the world.
On Feb. 23, The Lyndon B. Johnson School of Public Affairs at The University of Texas at Austin will be one of the sites hosting graduate students from 137 universities to participate in the 2019 NASPAA-Batten Student Simulation Competition. This year's competition — a partnership between the University of Virginia Frank Batten School of Leadership and Public Policy and the Network of Schools of Public Policy, Affairs and Administration (NASPAA) — will connect a record 585 students from 11 global host sites including Dhaka, Cairo, Mexico City and San Francisco to tackle policy issues associated with forced migration through computer-based simulated gameplay. Developed by experts at the Batten School's Center for Leadership Simulation and Gaming (CLSG) who utilized extensive real-world data, the simulation places students in leadership roles within a time-sensitive, fast-paced environment where they must work together to solve complex policy issues.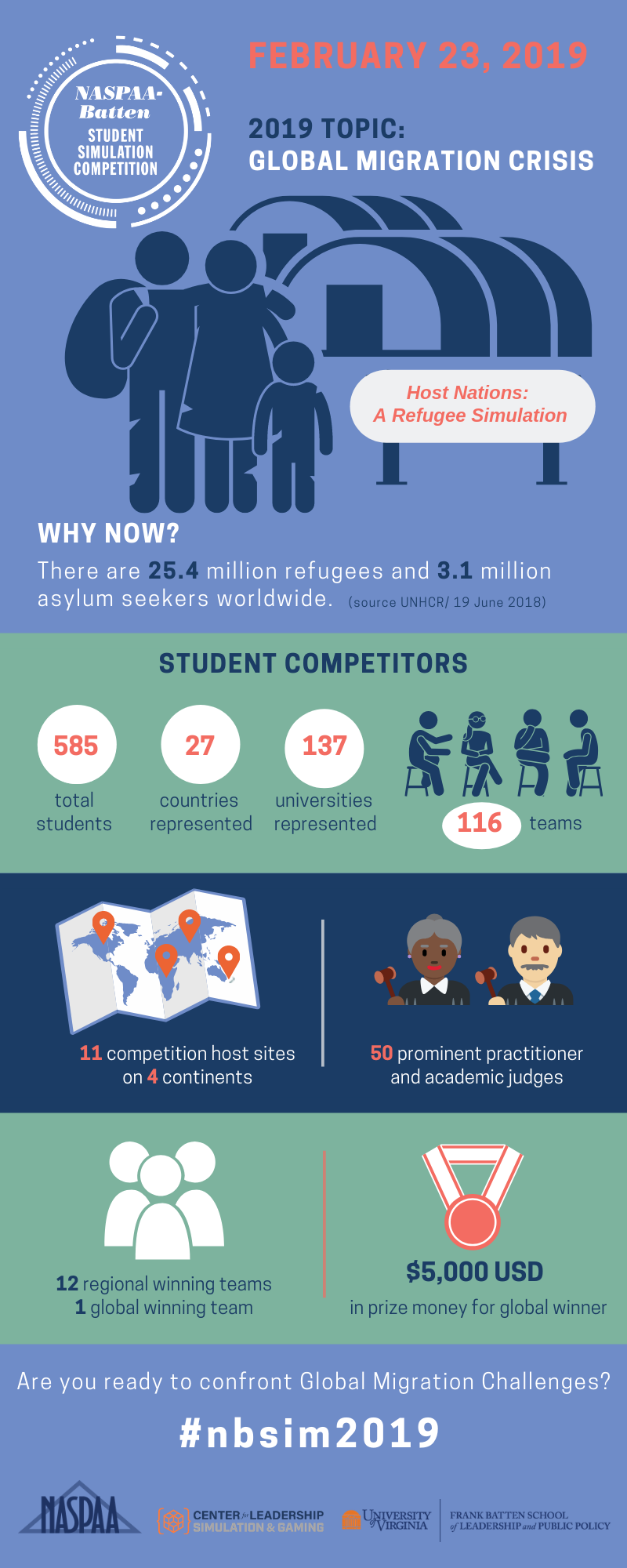 "The timing of the competition could not be more fortunate," said LBJ School Dean Angela Evans. "Before the subject of [the] Batten competition was announced, the LBJ School had begun to work independently on our own school-wide policy simulation about migration policy. In a jointly taught course, Professors Ruth Wasem and Victoria DeFrancesco Soto piloted an immigration policy crisis simulation."
Professors Wasem and DeFrancesco Soto will serve as site leader and technical leader, respectively, for the competition.
"It is quite an honor that NASPAA chose the Lyndon B. Johnson School of Public Affairs to be one of 11 sites around the world to host the 2019 simulation, said Ruth Wasem, clinical professor of public policy practice at LBJ. "Global refugee migration is a top challenge of the 21st century, and LBJ students are prepared to tackle the policy and management issues it presents. Our students' interest in the topic is so great that we have students on randomly assigned teams as well as an LBJ-only team."
"We designed the 'Host Nations' simulation to be challenging, exciting and educational," said CLSG Director Noah Myung. "The game was developed using real-world data on a pressing and timely issue. Participants, placed in teams, compete with other teams to select the best approaches to asylum policy in different economic and political environments, while their success is measured against specific metrics and policy objectives. Incorporating scholarly knowledge from fields as such as economics, migration studies and systems modeling, we have created a versatile learning tool that can be deployed anywhere in the world."
---
"Global refugee migration is a top challenge of the 21st century, and LBJ students are prepared to tackle the policy and management issues it presents." —Professor Ruth Wasem
---
Built specifically for students of public policy, "Host Nations: A Refugee Simulation" is a web-based experiential learning tool. Taking on roles such as prime minister, minister of labor or minister of health and human services, players will work in teams to manage a migrant influx. Each player will be in charge of a distinct policy portfolio and the decisions they make will affect not only their own country but the other teams' as well. The game challenges participants to weigh human rights, integration and GDP growth against budget restrictions and political resistance. Teams will be evaluated on simulation scores, negotiation skills, and presentations made to regional site judges. A panel of prominent "super judges" will determine the global winner and award $5,000 USD in prize money.
---
"Policy simulation programs are the next frontier in public policy education, and the LBJ School is proud to be a leader in putting this invaluable tool to use in looking at the issue of global migration." —Professor Victoria DeFrancesco Soto
---
"Simulation-based learning is an incredibly valuable tool, offering some of the most exciting, intense, and impactful learning on the planet for public affairs education," said NASPAA Executive Director Laurel McFarland. "In the classroom, our graduate students have been trained to be problem solvers, team players and analysts — these simulations enhance students' abilities to tackle complex policy problems they may face in the real world. They'll be ready for the next influx of migrants — or for whatever crisis they might face in their public service career."
This is the fifth year NASPAA has conducted the student competition and third year partnering with CLSG to produce the simulation. Thousands of students from NASPAA's global network have participated in the competitions which each year examine a different multifaceted policy issue. For the 2018 NASPAA-Batten Student Simulation Competition, CLSG created a public health crisis simulation in which participants battled a dangerous pandemic. Following the competition, CLSG developed a classroom version, now available for free through their website. The simulation has since been used in university classrooms in Maryland, North Dakota and Virginia to teach important concepts about public health policy as well as critical thinking skills.
Meet the LBJ School students in the 2019 NASPAA-Batten Simulation

Abby Attia is a second-year student in the Master of Global Policy and Middle Eastern Studies dual degree program. She holds a B.A. in political science from Lee University in Tennessee. Her research focuses on post-conflict reconstruction, human rights and governance in the Middle East and North Africa. She speaks the Levantine dialect of Arabic and Modern Standard Arabic. She has a wide range of professional experience from working for the mayor of Chattanooga to managing operations at a tech startup.

Lara Eid is a Fulbright Scholar pursuing a master's degree in Global Policy Studies at the Lyndon B. Johnson School of Public Affairs with a specialization in international development. In addition to entering the Graduate Portfolio Program in Security Studies at the Clements Center for National Security, she is a consultant at Quantum Communications — a policy and strategic communications advisory firm based in Beirut and Washington, DC.
Eid has six years of experience in Middle Eastern political content and communications, serving as the project manager of three simultaneous electoral campaigns during the Lebanese parliamentary elections in 2018, and doing extensive research in French, Arabic and English on terrorist organizations operating in the Middle East, Asia and Africa from 2016 to 2017. From 2013 to 2016, she directed an exhaustive app on the life of President-Elect Bachir Gemayel, one of the most controversial leaders of a war-torn Lebanon. She was also responsible for the postproduction and promotional efforts of the app's complementary five-hour documentary, which was released in English and Arabic. In 2014, Eid co-founded and was the CEO of Hayda Baytak, a local Lebanese NGO that covers the tuition fees of orphan students. The NGO, which launched under the patronage of the Ministry of Culture, has been able to cover the fees of tens of students and provide stationery to hundreds.

Megan Marie Maldonado is a second-year Master of Public Affairs candidate at the Lyndon B. Johnson School of Public Affairs. This past summer she interned with the Michael & Susan Dell Foundation's Rebuild Texas Fund, a Hurricane Harvey relief fund distributing over $20 million over the course of the summer in funding to all 41 counties in the disaster recovery region. In 2018, she received the Henry & Bryna David Fellowship to do research on poverty alleviation through the lens of workforce development and education at the Ray Marshall Center for the Study of Human Resources, where she works during the academic year. In 2017, Maldonado worked at the University of Texas System's Office of Government Relations following her time serving as the reading clerk in the Texas House of Representatives for the 85th Legislative Session.
Maldonado is a proud Longhorn and first-generation college student who received her B.A. from The University of Texas at Austin, with a double major in sociology and international relations and a minor in ethics and leadership. Originally from Houston, she is dedicated to her community and working to ensure that unrepresented populations have a seat at the table. She is a proud graduate and former employee of Subiendo: The Academy for Rising Leaders, and currently serves on its advisory board.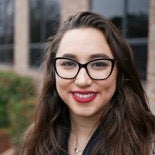 Carolina Miranda is an international student from Monterrey, Mexico at the Lyndon B. Johnson School of Public Affairs. She is a second-year candidate for a master's degree in Global Policy Studies with a specialization in international development, expecting to graduate in May of 2019.
In 2016, she graduated from the University of Monterrey with a bachelor's degree in international studies. As an undergraduate, she was president of the Human Rights Commission's student chapter for Nuevo León at the University of Monterrey, and also worked for the Department for International Trade at the British Consulate in Monterrey. In 2016, Miranda led a research project on Central American migrant women and analyzed the conditions that shaped these women's labor expectations. She implemented qualitative methods such as semi-structured interviews and documentation. In 2017 she was part of the Policy Research Project on the securitization of migration policy in Mexico. The final report included policy evaluations and recommendations for the Mexican government as well as an open source database on crimes against migrants. Miranda presented the results to the research team's client — a nongovernmental organization named Sin Fronteras — in Mexico City in April 2018.
In the summer of 2018, she worked for the Refugee and Immigrant Center for Education and Legal Services (RAICES) in San Antonio, Texas. She led a research project on transgender migration from Central America and evaluated the conditions in which transgender migrants are detained in the United States after applying for asylum. Since January 2018, Miranda has worked as a graduate research assistant for the Texas Institute for Child and Family Wellbeing, performing market rate research on behalf of the Texas Workforce Commission in order to advocate for more affordable child care services.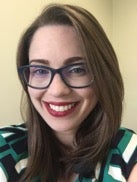 Cara Pavlak is a candidate for the Master of Public Affairs (DC Concentration) at the LBJ School of Public Affairs in Austin, where she serves on two committees for the Graduate Public Affairs Council. A graduate of Trinity College with a major in international studies, Pavlak minored in both human rights and French, which she speaks fluently. At Trinity, she discovered her enthusiasm for academic simulations in the "Reacting to the Past" first-year seminar. Pavlak later served as both a teaching and research assistant for the course. Her thesis, Africans in Hartford: Diverse Communities of the African Diaspora, exemplified her work on connecting local issues to global trends in immigrant integration. Since graduating, Pavlak has worked on immigration from many angles in immigrant legal aid, advocacy, and most recently in her native state for U.S. Sen. Angus King (I-Maine). She is interested in U.S. immigration policy — specifically refugee and asylum issues, detention and immigrant integration, along with women's economic security and political engagement and its relationship to social policy.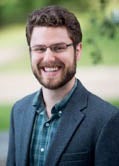 Matt Smith is a second-year Master of Public Affairs candidate at the Lyndon B. Johnson School of Public Affairs. After graduating from UT in 2013, Smith moved to Washington, DC, where he contracted for the U.S Department of State. As a grants management specialist for the Bureau of Near Eastern Affairs, focusing on democracy and governance programming in the Middle East and North Africa, Smith had various overseas assignments, including a two-month assignment assisting the regional grants office at the U.S. Embassy in Tunis, Tunisia, as well as a subsequent assignment helping to direct the launch of a new regional grants office at the U.S. Embassy in Kuwait City, Kuwait.
Smith subsequently moved to Charleston, South Carolina, where he contracted as a business analyst for the U.S. Department of State before enrolling at LBJ in fall 2017. At LBJ, he has pursued interests in domestic policy, with a particular focus on quantitative analysis and program evaluation. He is expected to graduate from the LBJ School in May 2019 and hopes to remain in the Austin area.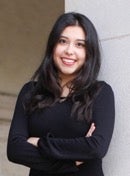 Michelle Rueda is a second-year Master of Public Affairs candidate at the LBJ School of Public Affairs. This past summer she interned with the U.S. Department of Defense in Washington, DC, as a research assistant, focusing on foreign military forces in Latin America, and as a teaching assistant for a defense policy and complex threats course at National Defense University.
Prior to graduate school, Rueda worked in anti-human trafficking at a refugee resettlement agency in Austin, Texas, interacting with survivors of trafficking and local law enforcement, and presenting to community organizations on how to recognize and respond to potential victims of trafficking. Rueda is a three-year graduate of UT, where she earned her B.A. in international relations. She is expected to graduate from the LBJ school in May 2019 and hopes to live and work in Washington, DC.
Meet the LBJ School Site Judges of the 2019 NASPAA-Batten Simulation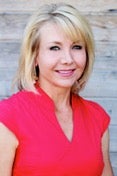 Rhonda Evans is the director of the Edward A. Clark Center for Australia and New Zealand Studies and senior lecturer in the UT department of government. She earned her J.D. at the University of Pittsburgh School of Law and her Ph.D. in government at UT. She studies public law and comparative politics, with an emphasis on Western Europe, Australia and New Zealand. Her research lies at the intersection of law and politics, paying special attention to issues concerning human rights, discrimination, refugees and asylum seekers. Evans teaches courses on human rights and world politics. Her work has appeared in various edited volumes as well as the Journal of Common Market Studies, Australian Journal of Political Science, Congress and the Presidency and the Journal of Democracy.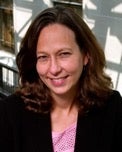 Denise Gilman directs the Immigration Clinic and is a clinical professor at The University of Texas Law School, where she teaches teach refugee law and policy seminars. She received her law degree from Columbia University School of Law, serving on the Law Review. Professor Gilman also earned an LLM degree from Georgetown University Law Center, and has written and practiced extensively in the fields of international human rights and immigrants' rights. From 2000 to 2005, she was director of the Immigrant and Refugee Rights Project at the Washington Lawyers' Committee for Civil Rights and Urban Affairs . She also worked at the Inter-American Commission on Human Rights on Human Rights and Human Rights First.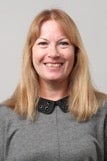 Barbara Laubenthal is DAAD associate professor at UT. She earned her P.D. at the Justus-Liebig-Universität Gießen, Germany, department of political science. Prior to UT, she was lecturer and interim professor of public administration in the department of politics and public administration at the University of Konstanz and visiting professor for migration and integration at the University of Tübingen. Her main research fields are immigration in Germany and Europe and international reparation politics. Laubenthal's articles have appeared in Ethnic and Racial Studies, International Migration, Comparative Migration Studies and Memory Studies, and she is the author of two monographs on German asylum policies and on protests by undocumented migrants in Europe.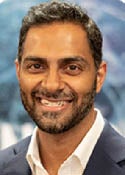 Ganesh Padmanabhan is the vice president & head of global business development and worldwide marketing at CognitiveScale. He is passionate about bringing disruptive technologies to market and has established a track record of driving growth through corporate strategy, product and business development as well as marketing and sales for startups and Fortune 500 companies. Before CognitiveScale, Padmanabhan spent more than a decade at Dell, later Dell EMC, where he held several leadership roles in corporate strategy, business development, sales, product management and marketing. Most recently, he served as Dell EMC's general manager of worldwide converged solutions, building a billion-dollar solutions business in less than five years. Previously, Padmanabhan held several engineering leadership roles at Intel and Adaptec in North America and Asia. He was recently honored by the Enterprise Management 360 as one of the top 10 tech experts revolutionizing AI. In addition to his role at CognitiveScale, Padmanabhan was an entrepreneur in residence at Capital Factory in Austin, and an adviser to several startups in Austin, Texas. He holds a Master of Business Administration from UT's McCombs School of Business, as well as a bachelor's degree in mechanical engineering from the University of Calicut in India.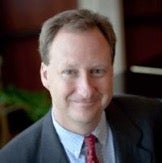 Russell Smith is the chief executive officer at Refugee Services of Texas in Austin. He holds a master's degree in business from UT, as well as a master's degree in social work from the University of Houston. Smith is a nonprofit leader with over 28 years of experience running nonprofit and governmental organizations in Houston and Austin, and currently leads a statewide organization dedicated to help displaced people throughout Texas. He inherited his passion for working in the public sector from his grandmother, Bert Kruger Smith, an Austin icon who was active in philanthropy for over 50 years. Smith teaches classes at the Steve Hicks School of Social Work at UT on grant writing/fund development and on financial management for nonprofits.

About NASPAA
The Network of Schools of Public Policy, Affairs and Administration, or NASPAA, is the global standard in public service education. It is the membership organization of graduate education programs in public policy, public affairs, public administration and public & nonprofit management. Its over 300 members — located across the U.S. and in 24 countries around the globe — award MPA, MPP, MPAff and similar degrees. NASPAA is the recognized global accreditor of master's degree programs in these fields.
About the CLSG
The University of Virginia's Center for Leadership Simulation and Gaming at the Frank Batten School of Leadership and Public Policy prepares students for public life by allowing them to test real-world solutions in a virtual environment. The CLSG designs, develops and implements cutting edge simulations and experiments to advance education in leadership and public policy; conducts rigorous leadership and public policy research using simulations and experiments; and creates a community of scholarship where faculty, researchers and students are supported in their scholarly efforts related to the methodology of simulations and experiments.
About the LBJ School
The LBJ School, one of the nation's top public affairs schools, has a unique legacy of tackling the most complex policy problems of our day by creating innovative approaches that make a difference, not only within the walls of academia but also in the public and social dialogue of the world. Advancing scholarship and contributing viable solutions to society is the LBJ School's legacy and its path forward. More than 4,300 graduates are the living legacy of President Johnson's bold and fearless action. For more, visit lbj.utexas.edu.
LBJ media contacts:
Susan Binford, susan.binford@austin.utexas.edu
Victoria Yu, victoriajyu@austin.utexas.edu