LBJ School students by Barbara Jordan statue
Dean's Commitment to Justice, Equity, Diversity and Inclusion
I am committed to keeping the values of justice, equity, diversity and inclusion top priorities of the LBJ School. Together with maximizing society's well-being, liberty and security, these values embody the very mission of President Johnson's life work — and the tireless work of students, alumni, faculty and staff.
Operationalizing this commitment within the LBJ School will require a careful focus on our composition, our culture and our curriculum.
Our current composition does not adequately represent the diverse community we are dedicated to serving as a public university through our teaching, research and service. This creates barriers to learning and professional development for some of our students. Diversity broadens the scope of our intellectual inquiry and extends the breadth and nature of our civic and service engagement to our broader community. This is why I will seek to integrate new procedures and strategies into our approach to recruiting students, faculty and staff who will improve the representation of traditionally underrepresented individuals in our school. I will measure our success by how well we increase representation among our students, faculty and staff and school leadership.
Our culture is shaped by values and principles that govern how we treat each other. Our LBJ community is composed of individuals with vastly different life experiences and group identities. Some have experienced or witnessed discrimination, poverty and other forms of marginalization. Some of us struggle to have these injustices and conditions recognized and remedied not only in the world at large, but also within our LBJ community. This struggle may extend into our classrooms, our study groups, our conversations with one another, our membership practices and our broader policies. As we come together as one learning community, we must all navigate sensitive and difficult conversations about what is just and right. Our ability to support each other, learn from each other and collaborate during our LBJ journey depends critically upon affording one another respect and focusing on our common humanity while potentially disagreeing on deeply important matters. I will measure our success not by the absence of difficult conversations but by our ability to have such conversations in a manner that respects one another and maintains the integrity of our community.
Our curriculum is designed to give students the skills, methods and knowledge not only to become accomplished policy analysts but also to lead public, private sector and nonprofit organizations. The policies and organizations we study may be designed to exacerbate, passively enable or actively reduce discrimination and inequality. Historically, our curriculum has not adequately enabled our students to recognize how what they are learning can be used to identify, measure the persistence of and reduce discrimination and inequality. We have recently added this renewed focus to our policy development curriculum, and I will also encourage our faculty to create more of these opportunities as they design our core and elective courses. My hope is that our faculty's choice of readings, problem sets, case studies, writing assignments, clients and topics for policy research projects will better equip our students to identify, measure and reduce discrimination and inequality. I will measure our success by the extent to which the contents of our courses evolve to focus on diversity, equity and inclusion.
I invite the entire LBJ community to engage in fostering more diversity, equity and inclusion within our school and our society. Thank you for joining me in this commitment.
Warm regards,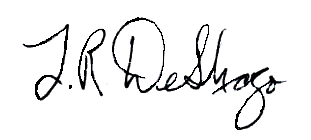 JR DeShazo
Dean
Leadership
The LBJ School has identified justice as an instutional priority and renamed its Office of Diversity, Equity and Inclusion (DEI) to the Office of Justice, Equity, Diversity and Inclusion (JEDI). Leading civil rights scholar Peniel Joseph and community activist Estevan Delgado have agreed to serve as inaugural associate dean and director of JEDI. Their appointments began in January 2022.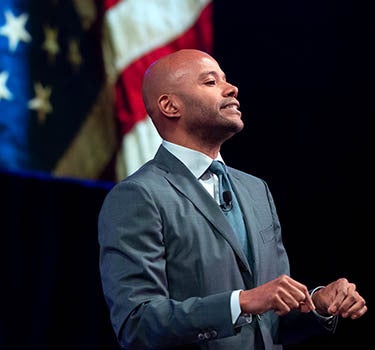 "I believe that the best way to cultivate equity, diversity and inclusion is by centering the search for justice in these endeavors. The policy arena is integral to molding, shaping and debating public conceptions of justice. The goal of America, Dr. Martin Luther King Jr. wrote, "is freedom." This enduring search for freedom from all forms of discrimination, hatred, violence and inequality is what justice looks like in the public sphere." —Peniel Joseph
---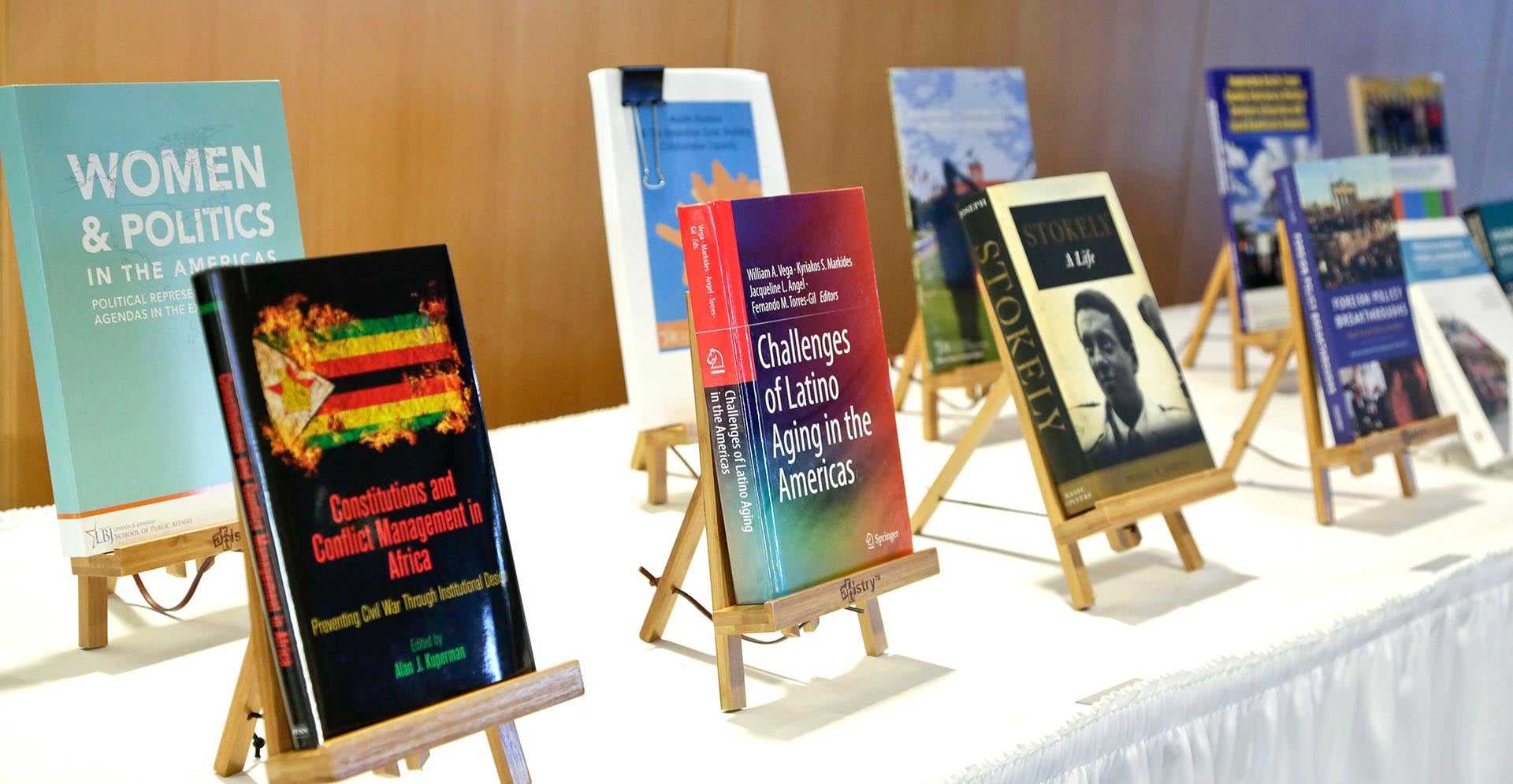 "The future of just and inclusive policy development begins with the institutions dedicated to its advancement. I look forward to working with our brilliant community of students, faculty, staff and alumni to ensure the LBJ School continues to be a springboard for individuals underrepresented in policymaking and research." —Estevan Delgado
Composition
Over the fall 2020 semester, the LBJ School created three new initiatives further supporting its commitment to fostering a diverse school composition:
Established the Pipeline to Policy program, in which LBJ students are funded to offer one-on-one mentoring sessions to prospective minority students/applicants.
Launching in spring 2020 a targeted minority student recruitment event, inviting minority students across Texas who are college juniors and seniors to attend an informational and admissions event.
Established a new tuition fellowship.
Launched a mentorship program specifically for alumni and students of color.
LBJ School leadership has committed to increasing its faculty diversity and has signed on to the concrete steps from the provost's office to attract and recruit diverse faculty.
Culture
The LBJ School has built out additional venues to cultivate a culture of open communication and greater dialogue.
Expanding the LBJ School's DEI Committee to include staff representation
Holding regular student assemblies
Facilitating monthly meetings between the chief diversity officer and the leadership of student groups
The LBJ School also continues to provide programming that centers DEI. Browse our fall events and see below for our upcoming events.
Curriculum
The LBJ School has taken several steps to center DEI issues across the curriculum to ensure every student engages with DEI.
Integrated a robust DEI module into the fall new student orientation
Created a core policy development course that includes a DEI-focused module. It will launch in fall 2021 and will be required for all MPAff students
Launched a yearlong holistic review of the MGPS program that will build recommendations on curriculum reform
The LBJ School has taken other actions to cultivate a diverse curricular space, including:
Establishing an internship program with the Texas Black Caucus Foundation;
Proposing (pending approval) of DEI-centered questions for faculty peer teaching observations
Developing a faculty toolkit via by the DEI committee, to help faculty better engage in diversity, equity and inclusion efforts through their course material and classroom engagement.