The Barbara Jordan Freedom Foundation Symposium
Event Details
Monday, February 20, 2012 - 1:00pm - 5:00pm
Thompson Conference Center
2405 Robert Dedman Drive
Austin
,
TX
78713
School Discipline: A Pathway to the Juvenile Justice System or an Opportunity for Effective Intervention?
The Barbara Jordan Freedom Foundation, in collaboration with the Center for Health and Social Policy (CHASP) at the LBJ School of Public Affairs at The University of Texas at Austin, will present a symposium focused on the issues of school discipline and the juvenile justice system on Monday, February 20, from 1:00 – 5:00 pm. The event, which takes place the week of Barbara Jordan's birthday, is also co-sponsored by the William Wayne Justice Center at the University of Texas School of Law.
Texas State Supreme Court Chief Justice Wallace Jefferson will deliver the keynote address at 1 pm. The keynote will be followed by three panels featuring elected officials, policymakers, and juvenile justice and education experts.
Confirmed speakers include Texas State Senator John Whitmire, Tony Fabelo (Council on State Governments Justice Center and author of Breaking Schools' Rules report), Deborah Fowler (Texas Appleseed), Travis County Juvenile Judge Jeanne Meurer, Travis County District Attorney Rosemary Lehmberg, Professor Brenda Scheuermann (PBIS expert), Frank Vega (expert on children's mental health and trauma), Mel Waxler (Austin ISD) and Chad Perry (Region 4 Education Service Center Behavior Management Services).
The first panel will focus on understanding the current policy landscape, including recent research on school suspensions, expulsions and ticketing practices. The second panel will cover effective interventions with misbehaving students, and the third panel will center on shifting the culture surrounding school discipline and implementing reforms at the district level. Click here to download a full agenda.
This event is being held in honor of Barbara Jordan Freedom Week, an annual celebration of her life and work established by the Texas State Senate in 2011.
This event is free and open to the public, but registration is required. To register, please visit: http://lbj.utexas.edu/news/barbarajordan/registration
The event will take place at the Thompson Conference Center, located at 2405 Robert Dedman Dr, Austin, Texas, 78712. Free parking will be available in Lot 40. Click here for a parking map.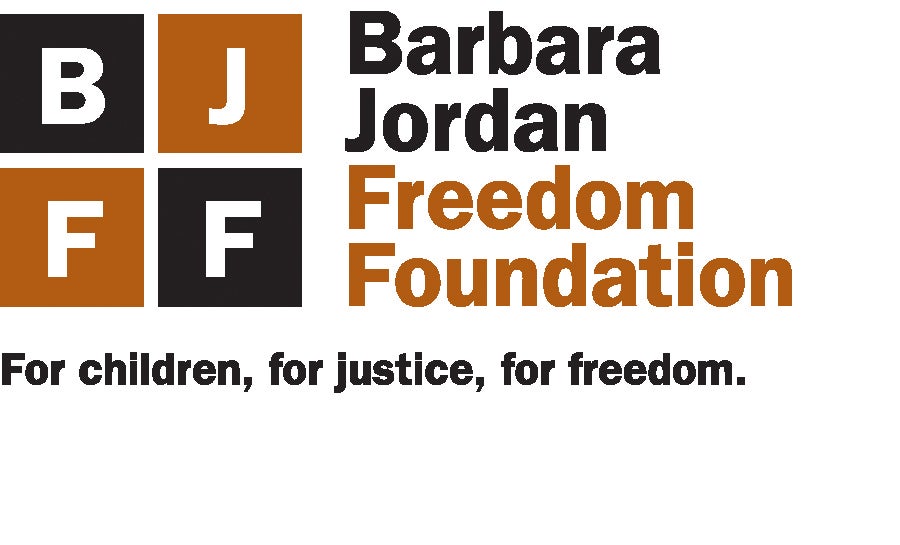 For information about this event, please contact the symposium chair, Michele Deitch, at Michele.Deitch@mail.utexas.edu.
The Barbara Jordan Freedom Foundation (BJFF) is a new organization dedicated to perpetuating the legacy of Barbara Jordan by inspiring America to achieve the promise of freedom and justice for all people, by promoting the success of children through early childhood opportunities and effective education, and by confronting injustices and inequities in the juvenile and adult criminal justice systems. The organization's initial focus will be on issues related to school discipline. For more information about the BJFF, see: www.barbarajordanfreedomfoundation.org.