William Charles Inboden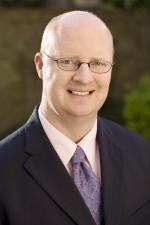 Executive Director and William Powers, Jr. Chair, Clements Center for National Security & Associate Professor of Public Affairs
Contact Info
512-471-2411
SRH 3.368
inboden@austin.utexas.edu
William Inboden is Executive Director of the William P. Clements, Jr. Center for National Security at the University of Texas-Austin. He also serves as Associate Professor at the LBJ School of Public Affairs and Distinguished Scholar at the Robert S. Strauss Center for International Security and Law. Inboden's other current roles include Non-Resident Fellow with the German Marshall Fund of the United States, Senior Advisor with Avascent International, and Associate Scholar with Georgetown University's Religious Freedom Project. Previously he served as Senior Director for Strategic Planning on the National Security Council at the White House, where he worked on a range of foreign policy issues including the National Security Strategy, strategic forecasting, democracy and governance, contingency planning, counter-radicalization, and multilateral institutions and initiatives. Inboden also worked at the Department of State as a Member of the Policy Planning Staff and a Special Advisor in the Office of International Religious Freedom, and has worked as a staff member in both the United States Senate and the House of Representatives
Inboden has also served as Senior Vice President of the London-based Legatum Institute, and as a Civitas Fellow at the American Enterprise Institute. He is a contributing editor to Foreign Policy magazine, and his commentary has appeared in numerous outlets including the Wall Street Journal, New York Times, Washington Post, NPR, Sky News, and BBC. He has lectured widely in academic and policy settings, and received numerous research and professional development fellowships. He is the author of Religion and American Foreign Policy, 1945-1960: The Soul of Containment (Cambridge University Press) as well as numerous articles and book chapters. Inboden received his Ph.D. and M.A. degrees in history from Yale University, and his A.B. from Stanford University.
Education
Ph.D., M.Phil. and M.A. degrees in History, Yale University
Current Positions
Assistant Professor of Public Affairs, LBJ School of Public Affairs; Associate, National Intelligence Council (2007-present)
Previous Positions
Senior Vice-President, Legatum Institute (2007-2010); Senior Director of Strategic Planning and Institutional Reform, National Security Council, White House (2005-2007); Member, Policy Planning Staff, Department of State (2004-2005); Special Advisor, Office of International Religious Freedom, Department of State (2002-2004); Civitas Fellow, American Enterprise Institute (2001-2002); Congressional Fellow, Office of Congressman Tom DeLay (1997-1998); Congressional Fellow, Office of Senator Sam Nunn (1995-1997)
"Statecraft, Decision Making, and the Varieties of Historical Experience: A Taxonomy," Journal of Strategic Studies, volume 36, Issue 6, 2013.
"The Prophetic Conflict: Reinhold Niebuhr, Christian Realism, and World War II," Diplomatic History, volume 37, Issue 4, August 2013.
Co-Editor, "Shadow Government (Foreign Policy.com: 2009-present)
Author, "The Irony of a Globalizing Future," in Law and Religion: Historical and Philosophical Perspectives, (Editor, Gerald Bradley, Cambridge University Press, forthcoming)
Co-Author with Peter Feaver, "A Strategic Planning Cell on National Security at the White House," in Avoiding Trivia: The Role of Strategic Planning in American Foreign Policy, (Editor, Daniel Drezner, Brookings Institution Press, 2009)
Author, Religion and American Foreign Policy, 1945-1960: The Soul Containment, (Cambridge University Press, 2008)
Author, "The International Religious Freedom Act: A View From Congress," in Religious Persecution as a U.S. Policy Issue, (Editors, Rosalind I.J. Hackett, Mark Silk, and Dennis Hoover, Hartford, CT: Center for the Study of Religion in Public Life, 2000)
Author of numerous articles, reports, and reviews on foreign policy issues