Peter M. Ward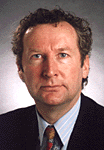 Associate Dean for Research; C.B. Smith Sr. Centennial Chair in U.S.-Mexico Relations and Professor of Public Affairs and Sociology
Contact Info
512-471-6302
SRH 3.228
peter.ward@mail.utexas.edu
Office Hours
Spring 2010: Thursdays 2:00- 4:00 pm & by appointment
Peter M. Ward earned his Ph.D. in geography from the University of Liverpool in 1976. He held senior teaching positions at the Universities of London and Cambridge before moving in 1991 to The University of Texas at Austin, where he is a Professor in the Department of Sociology and at the LBJ School of Public Affairs. He was the Director of the Mexican Center of the Institute of Latin American Studies at UT Austin from 1992 to 1996 and 2000-05. In 2000 he was appointed C.B. Smith Sr. Centennial Chair in US-Mexico Relations. Since 1997 he has coordinated the Mellon Sociology of Latin America Ph.d. Program.
In addition to over one hundred articles and book chapters on public policy in Mexico and Latin America, he has written twelve books: Housing, the State and the Poor: Policy and Practice in Latin American Cities (with Alan Gilbert), Welfare Politics in Mexico: Papering Over the Cracks, and Mexico City: The Production and Reproduction of an Urban Environment (all translated into Spanish); Self-Help Housing: A Critique, Corruption, Development and Inequality (editor), Methodology for Land and Housing Market Analysis (coeditor), Political Change in Baja California: Democracy in the Making? (with Victoria Rodriguez),and Opposition Governments in Mexico: Past Experiences and Future Opportunities (with Victoria Rodriguez). Among his most recent texts are Mexico City (second edition), New Federalism and State Government in Mexico: Bringing the States Back In (with Victoria Rodriguez), Colonias and Public Policy in Texas: Urbanization by Stealth, and in 2008, Governance in the Americas: Decentralization Democracy and Subnational Government in the USA, Mexico, and Brazil (with Robert Wilson, Peter Spink and Victoria Rodríguez.) University of Notre Dame Press. A "sister" volume will appear in 2010 Metropolitan Governance in the Federalist Americas: Case Studies and Strategies for Equitable and Integrated Development (with Peter Spink and Robert Wilson), also with The University of Notre Dame Press. He is currently completing a book entitled: Informal America: Colonias, "Wildcat" Settlements and Homestead Subdivisions.
His principal research interests are Latin American urbanization, contemporary Mexican politics, housing policy and planning, Mexico City, and colonia-type agencies. In 2000, he and Victoria Rodriguez were jointly awarded the "Ohtli Medal and Recognition" from the Government of Mexico for their research and academic services to improving bi-lateral relations.
He also serves as the Ph.D. Adviser.
Education
Ph.D. in geography, University of Liverpool, 1976; M.A., (Statutory) University of Cambridge (1988); B.A. in geography, University of Hull, 1973
Current Positions
Coordinator, Mellon Sociology of Latin America Ph.D. Program
Previous Positions
Editor in Chief of the Latin American Research Review, 2002-06; Director, Mexican Center of the Lozano Long Institute of Latin American Studies at UT-Austin (1993-1996, 2001-2005); University Lecturer, Cambridge University (1985-1991); Fellow, Fitzwilliam College (1985-1991); Adviser on Housing Policy at the Ministry of Human Settlements and Public Works, Mexico, (1978-80); University Lecturer at the University of London (1976-85).
Co-author, Governance in the Americas (University of Notre Dame Press 2008); author México megaciudad: desarrollo urbano y politica pública 1970-2002, (Colegio Mexiquense & Miguel Angel Porrúa, 2004); author Mexico City (Academic Press, 1998); co-author New Federalism in Mexico, (LBJ School Monographs, 1999); author, Colonias and Public Policy in Texas: Urbanization by Stealth (University of Texas Press, 1997); co-editor and contributor, Opposition Governments in Mexico: Past Experiences and Future Opportunities (University of New Mexico Press, 1995); co-editor, Methodology for Land and Housing Market Analysis (University College Press, 1994); co-author, Political Change in Baja California: Democracy in the Making? (University of California San Diego, 1994); Welfare Politics in Mexico: Papering Over the Cracks, and Mexico City: The Production and Reproduction of an Urban Environment(Belhaven Press, 1990); co-author, Housing, the State and the Poor: Policy and Practice in Latin American Cities (Cambridge University Press, 1985); editor, Self-Help Housing: A Critique, and Corruption, Development and Inequality (Mansell Publishing Company, 1982);