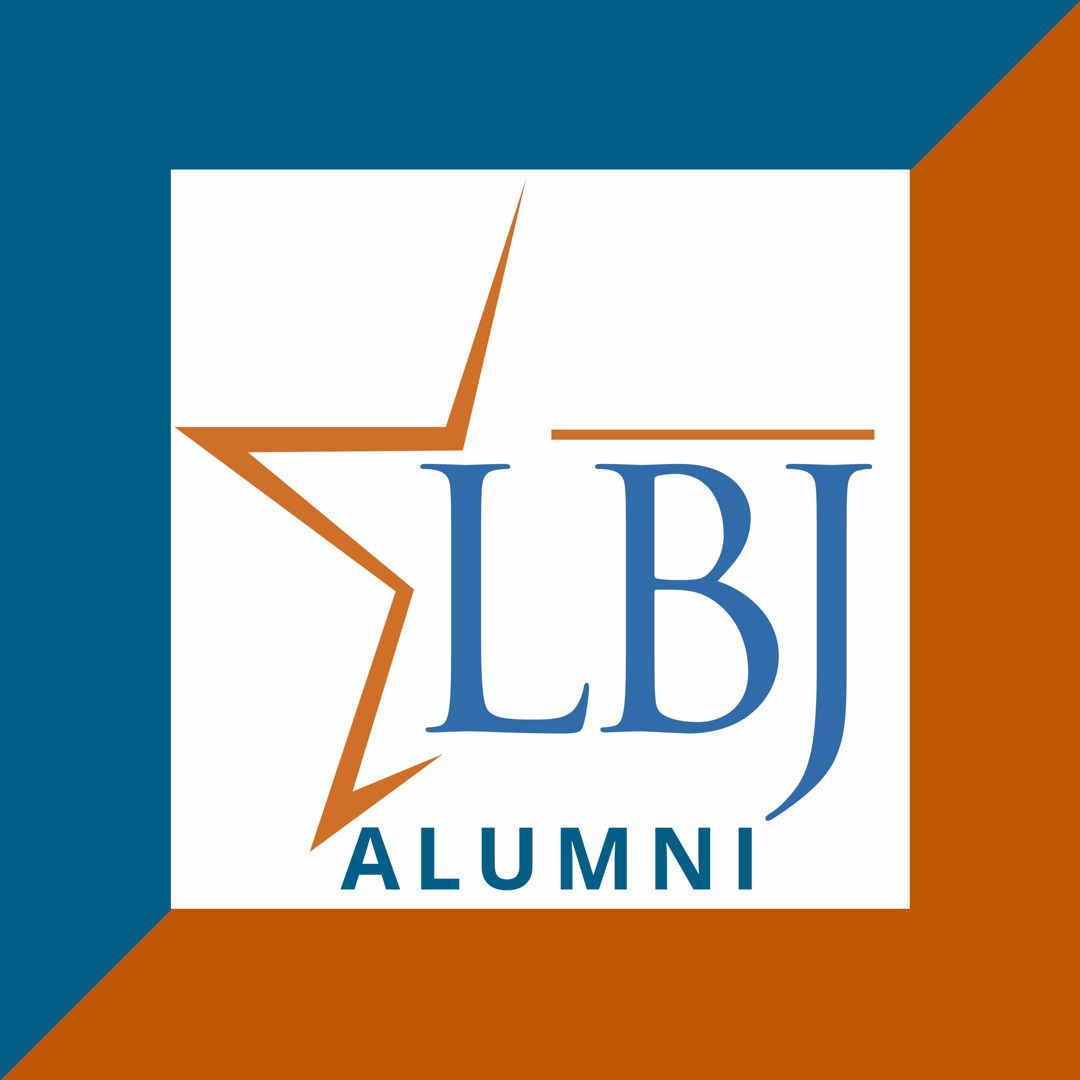 Call for Nominations:
LBJ School Alumni Board Members
The LBJ Alumni Board invites any and all alumni to submit nominations, including self-nominations, for new Board members. The roles and responsibilities of Alumni Board members are outlined in the bylaws.
Board Members agree to:
Serve as ambassadors of the LBJ School to fellow alumni, current and prospective students, colleagues, friends and the general public;
Collaborate with LBJ administrators, faculty and students on policies and programs that impact alumni;
Participate actively in Board discussions and initiatives, including membership in at least one of four committees: the Career Committee, Giving Committee, Outreach Committee and Recognition Committee;
Attend the spring and fall Alumni Board meetings and participate in additional meetings by telephone or video conferencing as needed;
Give at a personally meaningful level to the LBJ School annual fund.
Board members are appointed for two-year terms. Terms for this cohort of Board members will begin on the day of the Alumni Board Spring Meeting, April 13, 2019, and will conclude at the Spring 2021 Alumni Board meeting (date TBD).
Consistent with best practices, the Alumni Board encourages nominations that reflect the broad diversity of the LBJ School alumni community. This includes diversity such as, but not limited to, racial/ethnic, gender/orientation, class year, policy area, degree/dual degree track and geographic location.
Additional information about the Alumni Board and can be found in the Strategic Plan. Please submit completed nomination forms, by Friday, Dec. 14, 2018, to lbjalum@austin.utexas.edu or LBJ School of Public Affairs, Attn: Alumni Relations, 2315 Red River St., Stop E2700, Austin, TX 78712. All nominations are confidential.