News from the Alumni Board and Chapters
LBJ School Alumni Board
By Michael Reyna (MPAff '82) President


A Change for the Better
I believe leadership is having the desire, determination and ability to turn (change) vision (dreams) into action (reality). LBJ envisioned America as a Great Society, and he dedicated his entire political career to helping America live up to its promise. In short, LBJ was a change agent. As graduates of the LBJ School we are his living legacy and we are change agents too.
One of the most hopeful changes coming from the LBJ School is the renewed focus on alumni. The credit for this renewed focus goes to Dean Hutchings, who has made it one of his top priorities. Thanks to his leadership on the issue, the school has additional resources (e.g. staff) to support alumni efforts. One of these alumni efforts has been to reconstitute the school's National Alumni Board, complete with a revised charter and a number of new board members.
I'm pleased to report to you that your new Alumni Board has been convened and had its first meeting with Dean Hutchings this past April. Each of us have classmates we stay in touch with, and this meeting was an opportunity for us as an alumni group to begin a conversation with him about how to strengthen the relationship between the school and its alumni, hear from him, share how we as alumni fit into the school's vision and mission, and meet some of his key staff members. The good news is he sees alumni as partners working together with him.
Your new Alumni Board is reflective of the diversity that makes up the LBJ alumni community as a whole. I'm pleased to be chairing this board on your behalf, and honored to be serving with your vice chair, Jennifer Poulakidas, and the other talented and dedicated board members including, Chris Bjornson, Moses Garcia, Jon Gillum, Joshua Levine, Norm Linsky, Isabel Nart, Mark Troppe, and David Worzala along with ex officio members Will Payne, Lisa Loftus-Otway, and Professor David Warner. (Click here to learn more about your board representatives.) 


I'm also pleased to report board committees have been organized, including committees on career, outreach, reunion and recognition, giving and nominations and governance. Moreover, committee chairs have been selected, and they are now busy working with their committee members identifying priorities. Later this year we will reconvene in Austin to review these committee priorities and develop a strategic plan to guide our efforts. This work is not the work of the Alumni Board alone though.

Whether you are from the first graduating class or the most recent, whether you work in the public, private or nonprofit sectors, whether you graduated with a Ph.D., a joint degree, a masters in global policy studies or with a masters in public affairs, our shared experience at the school gives us something in common. That commonality alone however cannot create a personal connection and a sense of community; it is up to us as alumni both individually, and collectively, to make a change and make that happen.
The LBJ School envisions itself to be the most innovative and forward-thinking top-tier public policy school with a mission to prepare graduates to be effective leaders in public service, equipped with the knowledge and skills to be change agents who add value for society, and to convey, through our research, solutions to the urgent challenges of our time. As graduates, indeed as change agents, we all have a role to play when it comes to helping the school turn its vision into action.

So, how can we as alumni help? There are any number of ways: for starters we can all help in a very easy way by making sure our contact information is up to date; additional ways include perhaps serving as a school "ambassador" for your graduating class; perhaps helping to organize or attend a class reunion; perhaps hosting a policy dinner with a handful of students; perhaps serving as a mentor; perhaps helping to place a student in an internship, or even hiring a graduate; and, perhaps by helping to identify and recruit candidates for the school. The list goes on.

No doubt you have a few ideas of how alumni can strengthen our relationship with the school, of how alumni can change it for the better. Your leadership can make this change happen. We need and want to hear your ideas; will you share them with us?
---
Austin Alumni Association Chapter
By Lisa Loftus-Otway (MPAff '04) President

Join the Austin Alumni Chapter board at Opal Divine's in the private room for the 2013 annual meeting. All members are welcome to stop by as the Chapter celebrates its accomplishments, elects new board members, and sets the agenda for the 2013-2014 year. Your vote counts!
Opal Divine's
Penn Field, 3601 South Congress Avenue
Austin, TX 78704
1 to 3 p.m.

Save the date for our annual Welcome (Back) Happy Hour with alumni and students on Thursday, August 29, from 5:30 to 7 p.m. We will have a wonderful time meeting new and returning students and also present a continuing student with the Chapter's Spirit of LBJ Award. Please join us in welcoming the Class of 2015! Watch for an email invitation soon.
---
Washington, D.C. Alumni Chapter
By Christopher Bjornson (MPAff '96) President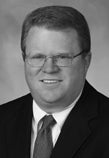 WALSAC will be co-sponsoring a summer speaker series with the Archer Center. The 2013 Summer Speaker Series features guest speakers who will enlighten students, alumni, and friends of The University of Texas System on issues of domestic and international policy.

All Summer Speaker Series events are held at the The Archer Center from 6:15 to 7:30 p.m.

The Archer Center is located at:
1901 Pennsylvania Ave, NW
Suite 700
Washington, D.C. 20006
Upcoming Speaker Events
June 18
Fall 2001 Bill Archer Fellow Alumni Panel: Heather Jinkins, federal and state affairs public policy associate, National Association of Community Health Centers
Andrea Guidry, senior director of career management, The Advisory Board Company

June 26
U.S. Congressman Kevin Brady (R- TX)
WALSAC Summer Happy Hours Kicked Off June 17
Alumni and student interns met at Valpiano on Monday, June 17 for a fun happy hour networking event. We hope to see District alumni at the next gathering.

As always, we want you to stay in touch. To receive information on Washington, D.C.-area events for alumni, subscribe to our listserv. Check out the website. Like us on Facebook.